The party can increase the number of nominated members to the J&K Assembly to neutralise the numerical domination of Muslims in the Union Territory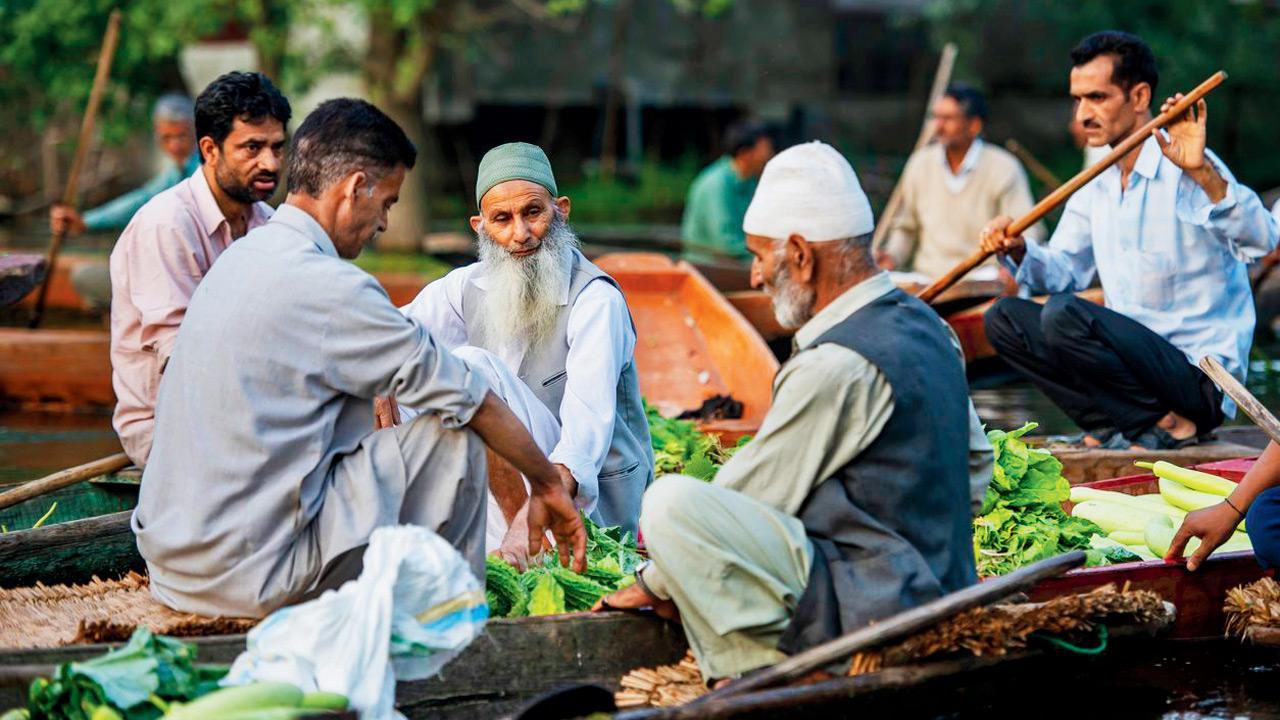 According to the 2011 Census, the Hindus are 1.69 lakh or 2.4 per cent of the population of Kashmir's 10 districts. Representation pic
Pressure groups began to jostle for representation with the Delimitation Commission for Jammu and Kashmir long before Prime Minister Narendra Modi convened the all-party meet to discuss his roadmap for the Union Territory. At the nub of this competition is the Bharatiya Janata Party's supposedly ideological dream of having a Hindu chief minister in J&K, where, after its bifurcation in 2019, Muslims constitute 66.88 per cent and Hindus 28.84 per cent of the population.
On March 26, senior BJP and Kashmiri Pandit leader Ashwani Kumar Chrungoo led a delegation to meet the Delimitation Commission on its invitation. Their suggestion to the Commission echoed Chrungoo's article in the Organiser, a Rashtriya Swayamsevak Sangh mouthpiece. Subsequently, in the Daily Excelsior, Chrungoo disclosed they had demanded five seats to be reserved in Kashmir Division – three for Kashmiri Pandits, one for Sikhs, and one for non-Kashmiri-speaking Hindus.
According to the 2011 Census, the Hindus are 1.69 lakh or 2.4 per cent of the population of Kashmir's 10 districts. Since an overwhelming majority of Kashmiri Pandits left the Valley because of their understandable fear of militancy, most of them can now cast their votes only from outside the constituencies reserved for them. Such constituencies would then, bizarrely, not have territorial limits or boundary, and would also fall foul of the Constitution that does not recognise religion-based quotas.
On both these counts, though, there is a legal precedent. Sikkim has an Assembly constituency reserved for monks of Buddhist monasteries. The electors and candidates are monks. Thus, this constituency does not have territorial limits, and is reserved on the basis of religion. This legal provision for Sikkim, flowing from the 1973 agreement for its merger with India, was upheld by the Supreme Court, through a 3:2 verdict, as an exception.
Kashmiri Pandits say the principle of exception should also apply to them because of their exodus from the Valley. But this proposal cannot, legally speaking, be made by the Delimitation Commission. Its ambit is limited to redrawing the boundary of constituencies for creating seven new seats that are to be added to J&K's existing Assembly strength of 83, and identifying reserved seats for the Scheduled Castes and Scheduled Tribes.
The Commission's limitation had Chrungoo suggest the option of nominating five non-Muslim and four women members to the Assembly. Currently, there are 37 Assembly seats in Jammu and 46 in Kashmir. Four or five out of the seven new seats will likely go to Jammu, three or two to Kashmir. But why nine nominated members?
The J&K Reorganisation Act, 2019, states that all constitutional provisions applicable to the Union Territory of Puducherry will also apply to J&K. The Puducherry Assembly has 30 elected members. The Central government nominates another three members with voting rights. Therefore, the argument: When a 30-member Puducherry Assembly has three nominated members, why cannot the 90-member J&K Assembly have nine such members?
Before it was demoted to a Union Territory, the J&K Assembly had two women members who were nominated by the Governor acting on the aid and advice of the Council of Ministers. This power to nominate is now vested in the Lieutenant Governor, who is the Central government's appointee. The Reorganisation Act can be amended to increase the number of nominated members from two to nine – or, at least, to five for including three Kashmiri Pandits. Whether nine, five or two, the Modi government will have the Lt. Governor nominate members for augmenting the BJP's tally of seats, which, in 2014, was 25 and came solely from Jammu Division.
This is possibly why Modi wants the Assembly elections to be held before statehood is restored to J&K. To grant statehood before holding elections would mean the power of nomination will, effectively, revert to the Chief Minister. In J&K's increasingly fragmented polity, even two, let alone five or nine, nominated members can determine which party or alliance rules there.
Indeed, the Lt Governor's power to nominate will be a game-changer.
Delimitation will likely see Muslims lose their electoral heft in Jammu Division, where Hindus are 62.5 per cent of the population. Although Muslims are just 33.5 per cent in Jammu, they constitute 90 percent of the population in Doda and Poonch, 70 per cent in Ramban, 58 per cent in Kishtwar, 63 per cent in Rajouri, and 49 per cent in Reasi. In these districts, gerrymandering will likely reduce the overwhelming majority of Muslims in some constituencies.
For instance, segments of Muslim-numerous areas could get merged with SC constituencies from where only Hindus can stand. All seven SC constituencies will have to be in Jammu as Kashmir has just 6,761 Dalits. J&K's electoral rolls will, certainly, balloon with those who were earlier non-state subjects, without voting rights, but have now been granted domicile certificates. They are predominantly Hindus settled in Jammu.
Muslims could rally behind one of the many non-BJP parties to pre-empt the BJP from coming to power through manipulation. It is not known when J&K will have its election. Nevertheless, if the delimitation report is presented before January and the Lt. Governor's nomination power remains or is enhanced, the ensuing debate will have the BJP serve a rich diet of Hindutva to try win Uttar Pradesh next year.
The writer is a senior journalist.
Send your feedback to mailbag@mid-day.com
The views expressed in this column are the individual's and don't represent those of the paper.