Through its vicious crackdown on those daring to report, the government may turn the Kashmiri media into its own voice. Yet it would be a voice none would believe in, let alone engage with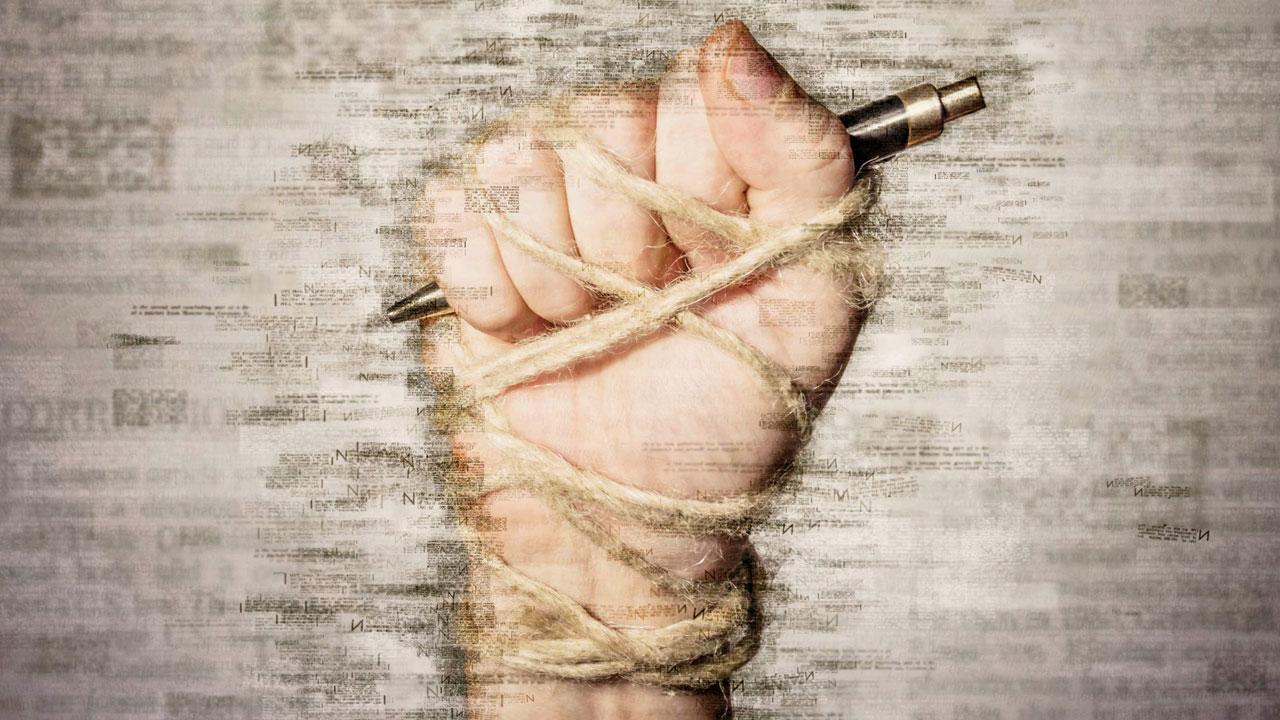 Journalists can, obviously, be compelled to publish only the government's version, which is driving the crackdown on Kashmiri journalists. Representation pic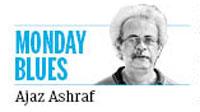 The story the Article14 website did, on February 18, on the intimidation of journalists in Kashmir was chilling on many counts, not least for the credit line of its anonymous author. It read, "The reporter of this story requested anonymity, fearing reprisal from the Jammu and Kashmir government." When journalists do not take bylines for exclusive stories, you know they are living in a land where the rule of the ruler, not of law, operates.
The Article14 story was chilling also for its detailing of the fate of Fahad Shah, editor-in-chief of The Kashmir Walla, which had carried on its website a family's claim that their son, gunned down by security forces, was not a militant. This claim contradicted the police's version, which The Kashmir Walla, too, had featured. The "he-said-they-said" stories often define the limits beyond which journalists cannot investigate. Yet Shah was tossed into prison under the Unlawful Activities (Prevention) Act.
ADVERTISEMENT
In Kashmir, the truth is what the government says it is, as undeniable as the earth orbiting the sun, a claim which Galileo made four centuries ago and was hounded for it. There are many Galileos in Kashmir. Article14 provides this chilling statistics: Since August 5, 2019, at least 35 journalists have been interrogated, raided, assaulted or booked.
On February 20, a newspaper reported that journalist Gowhar Geelani was absconding. Geelani was summoned by a Pulwama court on charges relating to apprehension of threat to peace. Since he did not respond to the summons, the court asked the police to produce Geelani before it. The police failed to locate him. Geelani seems to have gone into hiding, presumably to evade Shah's fate.
The newspaper also said posters had surfaced in Pulwama announcing a cash reward of R50,000 for anyone furnishing information on the whereabouts of Geelani. Issued by a shadowy civil society group, the poster described Geelani as an "alleged journalist" who is "a stenographer of terrorism". The language has a menacing tone. Can we blame Geelani for going into hiding?
The news on Geelani had me recall two incidents from his book, Kashmir: Rage and Reason. When Geelani was in Std X, he was made to crawl on his knees and elbows at a security checkpoint, for venturing out on an "undeclared curfew day" to take an examination.
When Geelani was 13, he was asked by an officer to read aloud a poster, written in Urdu, pasted in his locality. Since he knew the poster was a call for Kashmir's independence, he decided, for his own safety, to censor the text as he began reading it. The officer slapped him hard and said, "You are trying to fool us?"
I wondered then, as I do today: what kind of journalists do such childhood experiences make? Feisty and fearless, unwilling to forget the past wounds and implacably opposed to India? Or eager to bend and please the powerful? And, more crucially, the impact the State's intimidation could have on children-turned-journalists such as Geelani?
The shadowy civil society group's poster on Geelani was cited by social media users as yet another evidence of how tired Kashmiris have become of Pakistani terrorists and their propagandists. Really, have Kashmiris warmed up to Delhi?
For an answer, turn to journalist Pradeep Magazine's Not Just Cricket, which uses the sport as a lens to view Indian politics. The book has Magazine, a Kashmiri, making multiple trips to Kashmir in search of his roots. On one such trip, a paramilitary personnel, sitting next to him in the plane, told him, "We are in an enemy territory. The locals are not with us, and no matter what we do, kill or love, they are not going to be with us."
In 2013, Magazine travelled to Bijbehara, the hometown of cricketer Parvez Rasool, after he was chosen for the Indian team. Twenty years earlier, the security forces had fired upon protestors in Bijbehara, killing 31. Might have Rasool's selection made the town rethink its relations with Delhi?
To Magazine, Bijbehara's residents said Rasool's selection could not make them forget the 1993 shooting, nor have them shift their allegiance to India. Their refrain: If Rasool were to come in the way of a Pakistan victory, they would not "support even him".
Magazine's book underscores the improbability of Kashmiri journalists effacing their own memory of the bloody past and traumatic experiences in the present to toe the 'national' line, without giving space to competing narratives. To tell all sides of the story is, anyway, a journalistic duty. They can, obviously, be compelled to publish only the government's version, which, as the Article14 story shows, is driving the crackdown on Kashmiri journalists.
People talk to themselves through an independent media, which is how collective aspirations are stitched or certain goals are deemed too unrealistic to realise. The government may turn the Kashmiri media into its own voice. Yet it would be a voice none would believe in, let alone engage with, as had happened during the Emergency, for a suffering people cannot be persuaded they are living in paradise, or in freedom, or that its lack is good for them.
The writer is a senior journalist
Send your feedback to mailbag@mid-day.com
The views expressed in this column are the individual's and don't represent those of the paper