With the dominance of the BJP in Uttar Pradesh and her Dalit base under pressure, a hung Assembly is the best the former chief minister can expect. Time, indeed, to rethink the battle for equality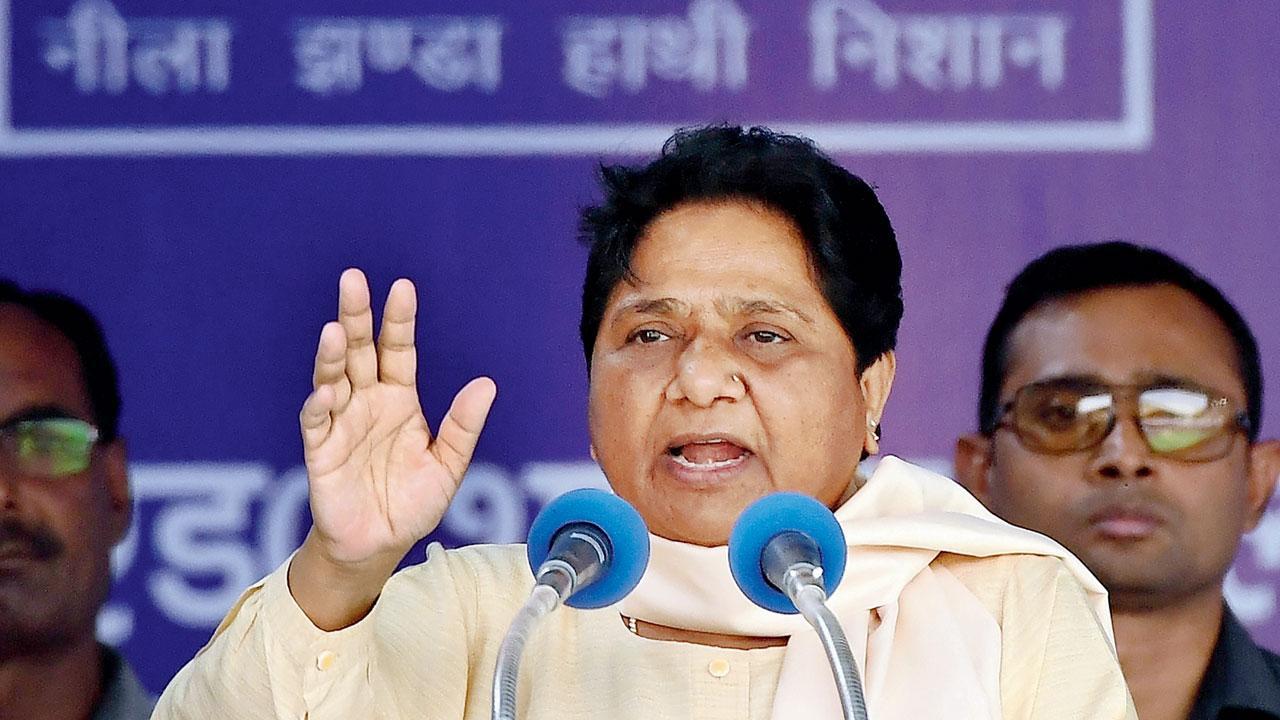 Mayawati has been tamed, which has uncharitably been ascribed to her fear of the ED gunning for her, or maybe she has gone soft after tasting power and luxury. File pic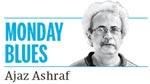 The most vibrant political expression of the Dalit movement has been in Uttar Pradesh, where Bahujan Samaj Party leader Mayawati, with the Bharatiya Janata Party's support, enjoyed three short stints as chief minister, between 1995 and 2003. Four years later, she scripted an astonishing electoral majority of her own. Then began Mayawati's decline: From 30.46 per cent of votes in 2007, the BSP slipped to a vote share of 22.23 per cent in the 2017 state Assembly elections.
As Uttar Pradesh prepares to elect its new Assembly, the BSP appears lagging far behind the BJP and the Samajwadi Party. One school of thought says the BJP has exploited its control over the media to pitch the battle for Uttar Pradesh as one between Chief Minister Adityanath and SP leader Akhilesh Yadav. Since the SP is viewed as soft on Muslims, the BJP will find it easy to communally polarise the electorate—and, therefore, win the state, so the argument goes.
This school of thought has few takers among the Dalits, I concluded, after conversations with activists, intellectuals and two psephologists. They say Mayawati is not in contention for the chief minister's chair. Worse, her vote base of 2017 is likely to shrink further. Anything less than 40-60 seats for the BSP would mean Mayawati, already 65 years old, could become politically irrelevant.
It is moot whether Mayawati even retains her mesmerising control over the Dalits, who constitute nearly 21 per cent of Uttar Pradesh's population. Of the 21 per cent, the Jatav caste, to which Mayawati belongs, constitute nearly 56 per cent, Pasi 11 per cent and Balmiki 3.25 per cent. When Mayawati swept into power in 2007, 85 per cent of the Jatav, 71 per cent of Balmiki and 57 per cent of Pasi voted for the BSP, according to the Centre for the Study of Developing Societies poll data. Her 2007 victory is wrongly ascribed to Brahmins, as only 17 per cent of them had voted for the BSP.
Dalit consolidation is crucial for Mayawati. For instance, she was voted out in 2012 largely because, in a fall from 2007, only 62 per cent of the Jatav, 42 per cent of Balmiki and 53 per cent of Pasi voted for the BSP. These figures only make her obsession with Brahmins inexplicable. 
Her detractors say Brahmins would vote for the BSP only when they see the party has a reasonable chance of coming into power. And that chance depends on Dalit consolidation behind the BSP, for which she has not strived. They also argue that the wooing of Brahmins alienates Dalits, who identify Brahminical Hinduism as the source of their woes.
This is why the Dalit intelligentsia is shocked at the BSP's Brahmin rallies echoing with the slogan of Jai Shri Ram, a Rashtriya Swayamsevak Sangh coinage, most notably in Ayodhya. Contrast this to Kanshi Ram, the BSP's founder, declaring during the Ram Janmabhoomi movement that the contested Babri Masjid site should be reserved for constructing toilets.
To quote scholar Anand Teltumbde, no social movement can thrive without its leaders distinguishing between their foes and friends. The BSP's emphasis on sarvajan—literally 'everyone'—instead of bahujan, the Pali word for majority, defined as 85 per cent of the country's population, implies the BSP collaborates with the ruling upper castes and classes, which constitute a minority of 15 per cent in India. This collaboration undermines the caste-class struggle, palpable from the BSP's shrinking base.
Dalits favour a belligerent style of politics. Indeed, Mayawati has been tamed, which has uncharitably been ascribed to her fear of the Enforcement Directorate gunning for her. Perhaps she has gone soft after tasting power and luxury. All political parties raise funds through methods both fair and foul. But hear this: A Dalit government officer told me that his cousin, in the running for a BSP ticket in 1993, was asked to show his bank passbook to prove he had Rs 20,000 in his account. Today, a candidate must have Rs 2 crore in cash. This effectively rules out BSP's grassroot workers from contesting in elections, thus demoralising them.
Adityanath provided ample opportunities for Mayawati to rediscover her belligerent touch. Yet she rarely visited the sites of Dalit oppression, let alone trigger street protests against it. Even the 2018 Bharat Bandh against the dilution of the Scheduled Castes and Scheduled Tribes (Prevention of Atrocities) Act was not the BSP's doing. Nor did it persistently assist Dalit activists packed off to jail. Mayawati has been muted in her criticism of the privatisation policy, which will reduce jobs in the reservation pool, an issue dear to Dalits.
Mayawati imitates Kanshi Ram's strategy of augmenting the BSP's Dalit base by drawing to itself other social groups. He succeeded because Uttar Pradesh was in a churn then, regularly producing, until 2007, hung Assemblies. This enabled the BSP to play the numbers game to come to power—and provide for symbolic assertions of Dalits. It did not significantly change the caste-class relations.
Uttar Pradesh's churn has now stabilised because of the BJP's domination. With even her Dalit base under pressure, Mayawati seems to be a setting sun. A hung Assembly is the best she can expect. Time, indeed, to rethink the battle for equality.
The writer is a senior journalist. 
Send your feedback to mailbag@mid-day.com
The views expressed in this column are the individual's and don't represent those of the paper.