The men from Down Under have been familiar opponents to Indians over the years. Aptly, they fight for Test cricket's biggest prize from tomorrow in London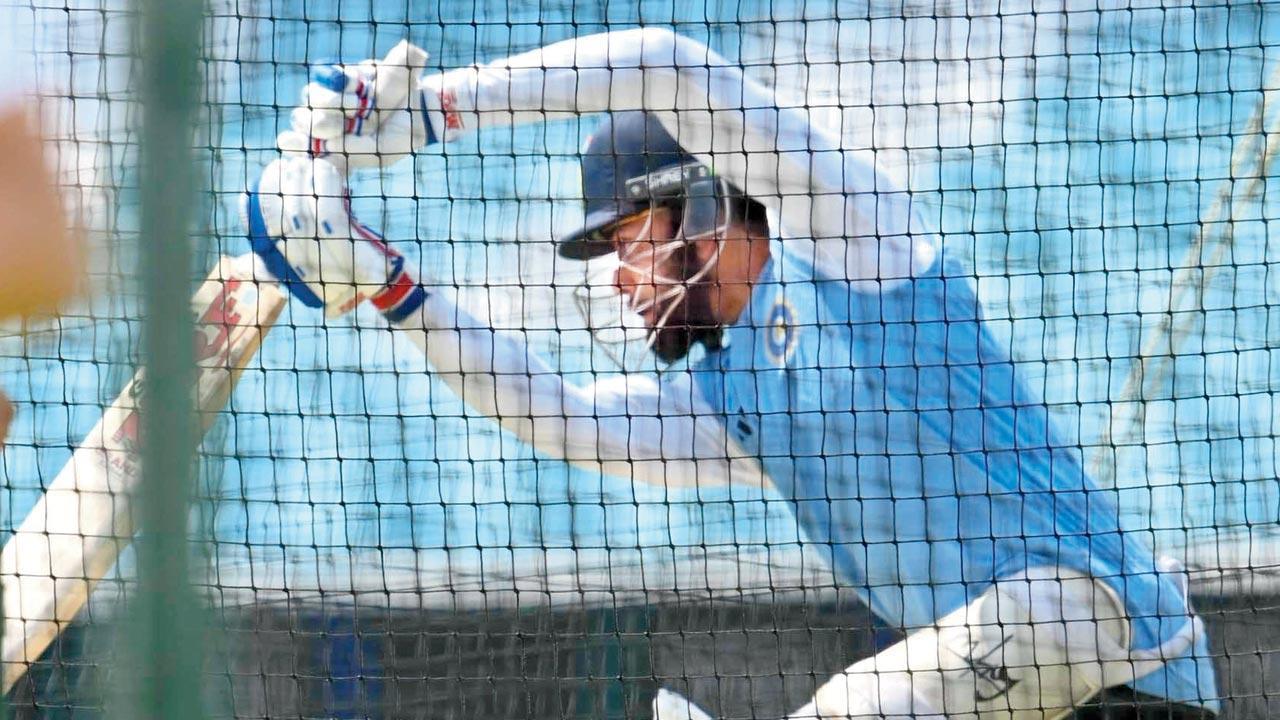 Virat Kohli during India's practice session at The Oval yesterday. Pic/Bipin Patel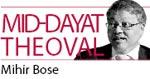 India v Australia does not have the history of an Ashes series, nor the intensity of an India-Pakistan match, but for my generation of midnight's children India playing Australia was always special.
When I was growing up, Australia unlike England, did not shun us. England sent B teams to India filled with players who had never played for England and did not play again on their return from India. I saw my first Test in 1952 and for that series, the first visit by an English team since independence, England was captained by Nigel Howard, who had never played for England. His Test record is extraordinary, played four Tests all in India as captain, won one. He was injured for the fifth when Vijay Hazare led India to its first ever Test victory. The result was I did not see the greats of English cricket of the 50s, when England was arguably the best team in the world. Peter May, Len Hutton, Denis Compton, Fred Trueman, Godfrey Evans, Alec Bedser, Jim Laker, Trevor Bailey, Frank Tyson, never played a Test in India. I did see Trueman bowl but that was in an exhibition match when he broke Vijay Hazare's finger.
ADVERTISEMENT
In contrast, I saw almost all the greats of Australian cricket, Neil Harvey, Keith Miller, Ray Lindwall, Ritchie Benaud, Alan Davidson, Wally Grout and many others playing Tests at the CCI. Lindwall made such an impression that I even attempted to be a bowl like him which was so comical that an elderly gentleman in suit and tie crossing the Oval on his way to work, stopped to give advice on how to bowl. But I did write a biography of Keith Miller which was my first cricket book.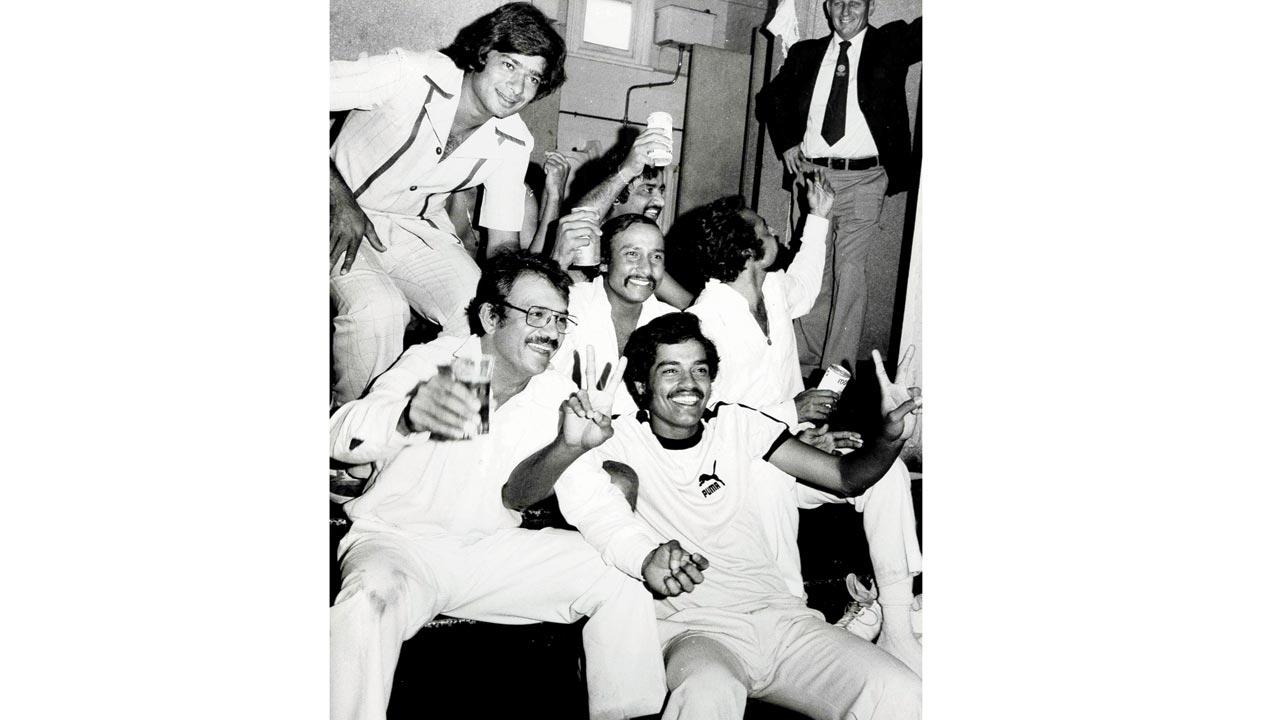 Members of the Indian cricket team celebrate their win in the 1977-78 Sydney Test over Australia. Sitting are Ashok Mankad (left), Dilip Vengsarkar, Syed Kirmani, BS Chandrasekhar, GR Vishwanath and Karsan Ghavri (to Vishwanath's right). Pic/Getty Images
What further enhanced Australia was then Radio Ceylon, the most vibrant radio station in my youth, would broadcast cricket commentary from Tests in Australia and I followed almost every ball of the epic 1960-61 Australia v West Indies tour which saw the first tied Test and West Indies captained for the first time by a black cricketer, Frank Worrell.
True, Australians came to India as the ship taking them home after an Ashes series in England stopped over in Mumbai. But that they did made us feel Australian cricket respected India as opposed to the colonial scorn of England. Such was our love for Australia that we did not know Australia had a white Australia immigration policy under which Britons could migrate there for £10 but you had to be white to qualify.
Nor did we know that for the Australian Cricket Board, India was an afterthought and what really mattered were its white kith and kin, England and South Africa. In 1969, Bill Lawry's team stopped off in India on the way to South Africa. Not only was it considered the more important tour but the fact that they were still playing South Africa, despite the apartheid country having the left Commonwealth which meant under the then rules it had lost its ICC membership, showed India's lowly place.
In 1977, the Australian board did court India, presenting the home series between India and an Australian B team as one of the greatest ever in an Australian summer. But that was because it was faced by the existential threat of Kerry Packer, which had no Indian player. Their real attitude was revealed when the moment it made its peace with Packer in 1979, it cancelled a proposed visit by India and invited England. India had once again been put in its place.
It all changed at the start of the 21st century when Indian money took over world cricket and was epitomised in the attitude of Malcolm Speed, who after running Australian cricket took over at the ICC. His memoir, Sticky Wicket: A Decade of Change in World Cricket, has a chapter entitled 'India: Cricket's Unique Selling Point' and reveals that back in 1997, when he first started at  the Australian Cricket Board, he had never travelled to India and had no interest in doing so. Over the next 11 years he would make 40 trips and recognised that power had shifted from the old guard of England and Australia to India. On the field, Australian cricketers mirrored this attitude with much talk of India as the final frontier, the place where Australia had not won since 1969.
To further emphasise this, Steve Waugh brought his Australian side to India in February–March 2001 on their way to England not, like in 1956, having played an Ashes series. Nothing could better illustrate that for the 21st century Australians playing India was as important as the old enemy.
In my youth we were happy to get the crumbs from the Australian table. Now, India lords it over the cricket table and Australia is delighted to be invited. A change I could not have imagined in 1956 when I wanted to bowl like Lindwall.
Mihir Bose is an Indian-born writer based in the UK
Also Read: WTC final: 'Big week for Australia and India,' says Steve Smith