Locals have claimed that their 'jewel' needs protection from fishing and wildlife trapping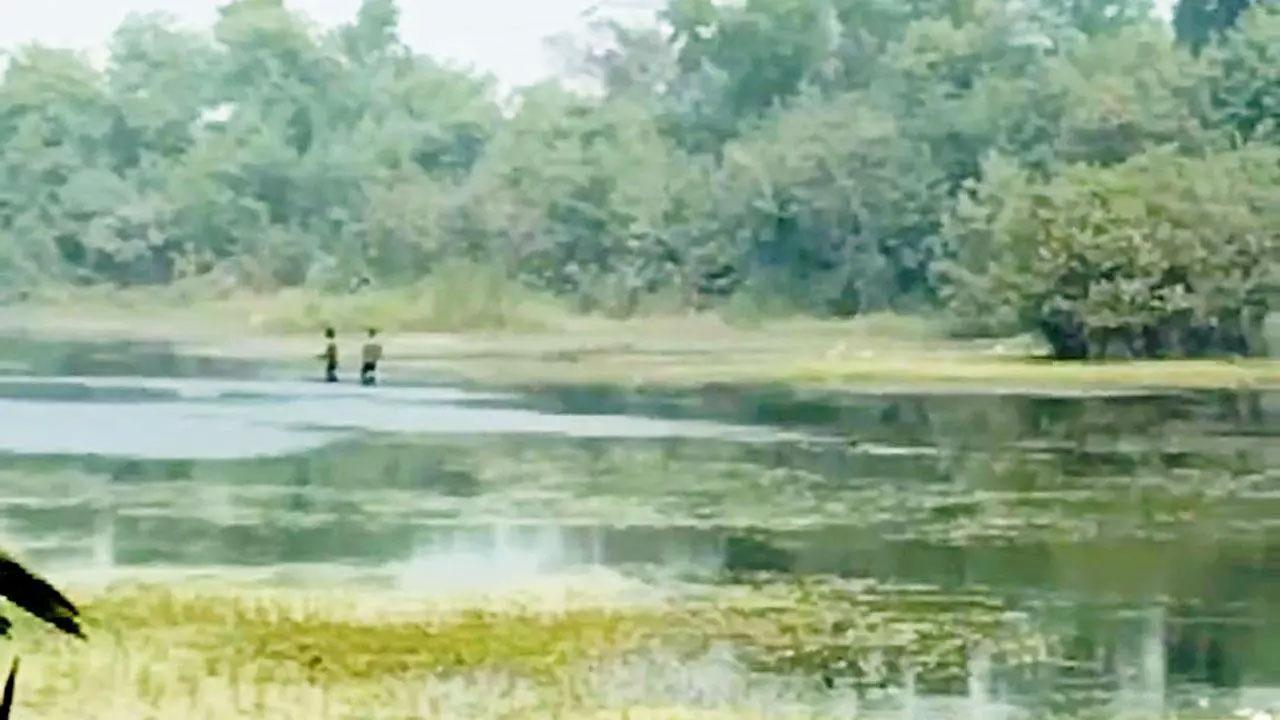 The water body is situated near a mangrove patch in the K West ward
Lokhandwala lake in Andheri West is a paradise for birdwatchers as hundreds of native and migratory avians visit the water body in winter. However, illegal fishing poses a threat to its biodiversity.
Recently, a local tweeted a video of two men fishing in the lake, which is prohibited. The water body is near a mangrove patch in the K West ward, which is under the jurisdiction of the Versova police. 
Locals have claimed that their 'jewel' needs protection from fishing and wildlife trapping. 
As a quick measure, security must be present at the lakeside to stop illegal activities. This is a preventative step that needs implementation pronto. Security, if already present, needs to be tightened.
Also Read: Mumbai: BMC unhappy with slow demolition work on Gokhale Bridge
As a city, we have some crown jewels that need special protection so that people continue to bask in their glow. We have a beach in the midst of south Mumbai, Girgaon Chowpatty, which needs protection. 
Even the lake in the western suburb of Bandra, Swami Vivekanand Sarovar—popularly known as Bandra Talao, has been plagued by problems such as rampant illegal fishing, which this newspaper has repeatedly highlighted. There is also the fact that those responsible for the upkeep of the water body seem to be passing the buck for a long time.
CCTV surveillance near Lokhandwala lake is a necessity. Besides illegal fishing, spaces like these can become convenient spots for anti-social activities, especially when night falls.
So many stakeholders have red-flagged the problem and need for protection. Local leaders need to work together to take onus and remedial measures and then look at a long-term plan for preservation of lakes.