At the cremation of her sixth child, Anusaya Teltumbde did not get to meet her eldest son Anand, who languishes in jail. As one of India's top intellectuals, is he undeserving of even 14-day bail?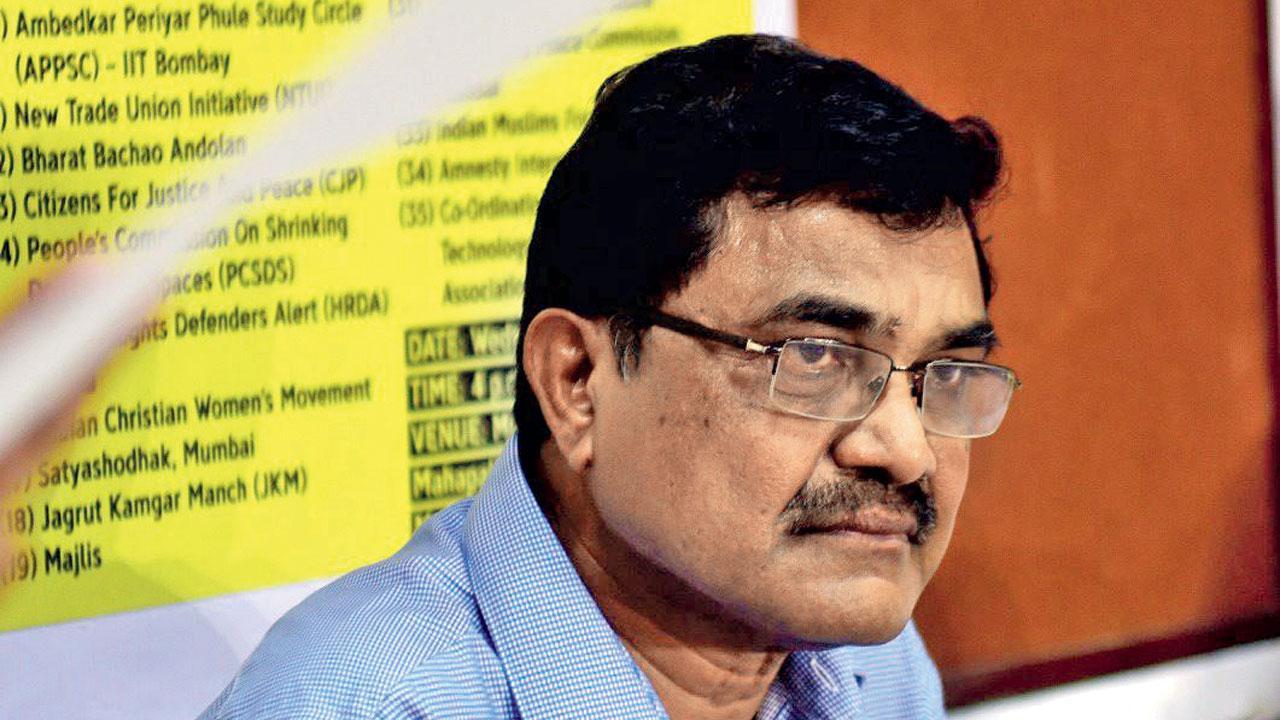 Anand Teltumbde has been behind bars since 2020 for allegedly conspiring with the Maoists to foment the 2018 Koregaon-Bhima violence. File pic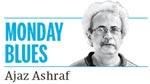 The meaning of mercy often shines in its absence, as this story of 92-year-old Anusaya Teltumbde bears out. Born in and then married into an agriculture labour family, Anusaya gave birth to eight children. The youngest of them, Praveen, a professor, died in 2009; her sixth child, Milind, a Maoist commander, was gunned down last month. At his cremation were present Mama Teltumbde and her surviving children barring the eldest of them, Anand.
Mama Teltumbde did not expect Anand to be there, not because she was sure it was impossible to bail him on short notice out of Mumbai's Taloja Jail, where he was locked up in 2020 for allegedly conspiring with the Maoists to foment the 2018 Koregaon-Bhima violence. Mama Teltumbde, in fact, has been made to believe Anand is abroad, unable to return because of the pandemic-induced travel restrictions. Her family does not switch on the TV on days Anand might be in news.
ADVERTISEMENT
Her maternal instinct gnaws her: Would he not have called from abroad? Her suspicion is allayed at the assurances of her children, who are acutely aware that there is only so much a 92-year-old heart can bear. Mama Teltumbde has endured the fate predestined for her class. Her beacon in the days of poverty was Dr BR Ambedkar's exhortation to Dalits that for every R2 they earn, they must spend R1 on their children's education.
Mama Teltumbde's trophies are her children's accomplishments. Of her three daughters, Sushila retired as a professor, Vishakha and Nandini are schoolteachers. Two sons, Vilas and Kishore, superannuated as technicians at the Western Coalfield Ltd, Chandrapur, where Milind too had worked before he entered the bushes to awaken the state to the injustices it perpetrates on the downtrodden.
Mama Teltumbde should have been celebrated for being an example, in flesh and blood, of India rising from the mire of British colonial rule. Her story of crafting astonishing social mobility began with Anand going to school in the 1950s. He was brilliant at studies, and outspoken. Some of the Brahmin students would wear the Rashtriya Swayamsevak Sangh's black topi to school, instead of the prescribed white. From the money Anand made by painting cinema hoardings, he bought blue caps for 100 students to wear. The point against exceptions based on class-caste privileges was tellingly made, and the wearing of the black topi was discontinued.
After graduating as engineer in 1973, he joined Bharat Petroleum. Much of his salary went to educate his siblings. This is why he is a father figure to them–and Mama Teltumbde's heartbeat. No wonder, Anand applied for 14-day bail to provide solace to the family mourning Milind, whom they had last seen 25 years ago, when they tried to dissuade him from joining the Maoists.
But Anand's bail plea was rejected. Perhaps the High Court might decide to shine the light of mercy. Fourteen days, My Lords. Just 14 days!
Ask: Can Anand spark a Maoist revolution in 14 days? Were his Maoist credentials not checked when he became the managing director of Petronet LNG Limited—a government undertaking? Or appointed a professor at the Indian Institute of Technology, Kharagpur, after he retired from Petronet in 2010?
Anand might have foreseen his arrest, evident from his remarkable collection of essays, Republic of Caste, in which he lists dissenters who were labelled Maoists, incarcerated for years, and exonerated by courts. Among them were Sudhir Dhawale, Arun Ferreira, Ramesh Gaichor and Satyam Gorkhe, who are, lo and behold, back in jail for allegedly scripting the Koregaon-Bhima violence.
Just how many times must a person be declared innocent before he or she is no longer accused of being a Maoist!
No less incredible is the silence of the Ambedkarites at the plight of the spondylitis-stricken, asthmatic, 71-year-old Anand, who is married to Rama, the granddaughter of Ambedkar, in whose name even Prime Minister Narendra Modi seeks votes. The Ambedkarites look askance at Anand for arguing that "while class potentially brings people together, the very nature of caste is to divide them by seeking hierarchy". Pithily, his argument is: Without stitching class and caste together, a truly democratic revolution is not possible in India. Any talk of class, however, has the Ambedkarites smell a Marxist-Brahmin conspiracy to thwart caste struggle.
The Ambedkarites have not even demanded action against Sambhaji Bhide and Milind Ekbote, who have been accused of triggering Koregaon-Bhima. It requires daring to move against Bhide, whose feet Modi touched and declared at a 2014 election rally at Sangli: "I was given orders by Bhideji Guruji to visit your city and here I am."
But Ambedkar's granddaughter cannot order anyone to give relief to Anand, whose only recourse is to file a plea in court. Rama told me, "Anand's IIM degree [secured from Ahmedabad in 1982] could have earned him crores. But he preferred working for 'desh ki company'. How can they call him anti-national?" She said Anand's connection to Ambedkar should be taken into account to give him 14-day bail. Sighing, Rama added, "How our family has been made to suffer!"
My Lords, the flame of justice always shines the light of mercy.
The writer is a senior journalist.
Send your feedback to mailbag@mid-day.com
The views expressed in this column are the individual's and don't represent those of the paper.