The nicest thing about renaming exercises is how they make every trip an enjoyable experience for travellers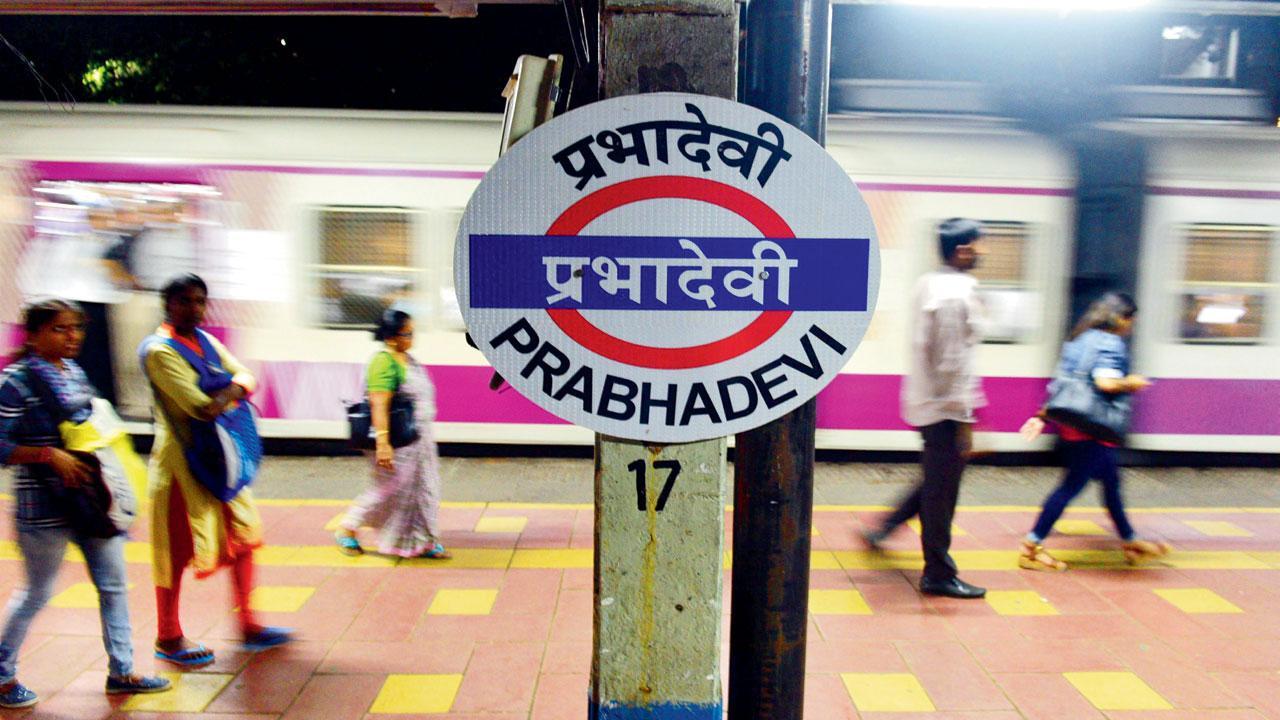 Prabhadevi railway station, formerly known as Elphinstone Road station, on July 18, 2018. I'm told the government intends to rename a few more railway stations over the coming months. File pic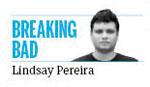 The Amazing Race is a long-running American reality TV show that involves teams travelling around the world to solve all kinds of physical and mental challenges. They must interact with locals to figure out tricky puzzles, and there usually are a lot of dead ends involved. I'm pretty sure the show has stopped by Bombay a few times over the course of its many seasons but am always annoyed that we don't have our own homegrown version set permanently in the city as a tourist attraction of sorts. Our everyday commute is an amazing race if we only stop to think about it.
I was born and raised in this city, but still feel like a participant in that game show whenever I try and get to some exotic new spot on the map like Upper Worli or New Cuffe Parade. These names appear and disappear like the tide, or at the whim of local builders and politicians. I'm told there are enigmatic and exciting stops on the latest extension of the Metro line too, like Lower Malad and Lower Oshiwara, which must be amazing for travellers. Imagine trying to get to a place you think you know and being dropped somewhere completely unknown and inevitably mysterious every time. Imagine the delight on those faces.
ADVERTISEMENT
This is also why I am always jealous of first-time visitors when I think of how amazing it must be to land in a city where the domestic and international airports have the exact same name as a terminal railway station. The nicest experience when one is on holiday involves getting lost in a new city, and I have always admired the government of Maharashtra's unwavering commitment to making sure a significant number of tourists are lost from the moment they land until they almost miss their flights home.
I'm told the government intends to rename a few more railway stations over the coming months, which has improved my already good mood considerably. I was concerned about taxi and rickshaw drivers for a second, worried about how many new names they have to get used to every other week, until I realised this would make their own work more interesting, like a game of Cluedo every time a passenger steps into their vehicles. I believe this will bring cabbies and passengers closer together, as they work together to figure out where BKC Annex now is. There is a lot of intelligence at work here, and we don't give our ministers enough credit for it.
The names of places should never be permanent, in my humble opinion, because they reflect a particular time and place in history. Let's assume, for example, that one of our many honourable ministers decides to rename a railway station after his deceased grandfather, or a favourite pet. That new name will compel us all to think of said relative or pet for a few months, until the name is changed to honour someone else. What this revolving door of names will do, over time, is teach us more about people we would ordinarily know nothing about. Every trip outside will immediately turn into a minor history lesson, making us smarter residents in the process. I am amazed most other countries haven't adopted this policy already.
We are too sentimental about names, which is a flaw we should work towards eliminating. Luckily, state governments across the country have been working on their own renaming exercises for a while now, which means India as we know it should be completely unrecognisable by the time our children get to college. Those colleges will be renamed too, which may lead to further enjoyment of this unique, 
shared experience.
I look forward to a day when India changes its name too, every two years or so, depending upon which political party is in power. Think of the publicity we can gain overseas when the West stops talking about our poverty, corruption, eroding freedom of the press, or human rights abuses, and starts focusing on how we are a fun country that changes its name every other year.
If we play our cards right, we could also use this to raise funds by inviting prominent business houses to feature their brands as part of our country's name for a particular period of time. I imagine Ambanipur and Adanipur, for example, or something more impressive, like Modistan. The leaders of every other country on the planet will kick themselves for not coming up with this idea first.
When he isn't ranting about all things Mumbai, Lindsay Pereira can be almost sweet. He tweets @lindsaypereira
Send your feedback to mailbag@mid-day.com
The views expressed in this column are the individual's and don't represent those of the paper.