Haryana's Olympians have dazzled the nation with their talent, but showering crores on medalists is akin to turning sports into lottery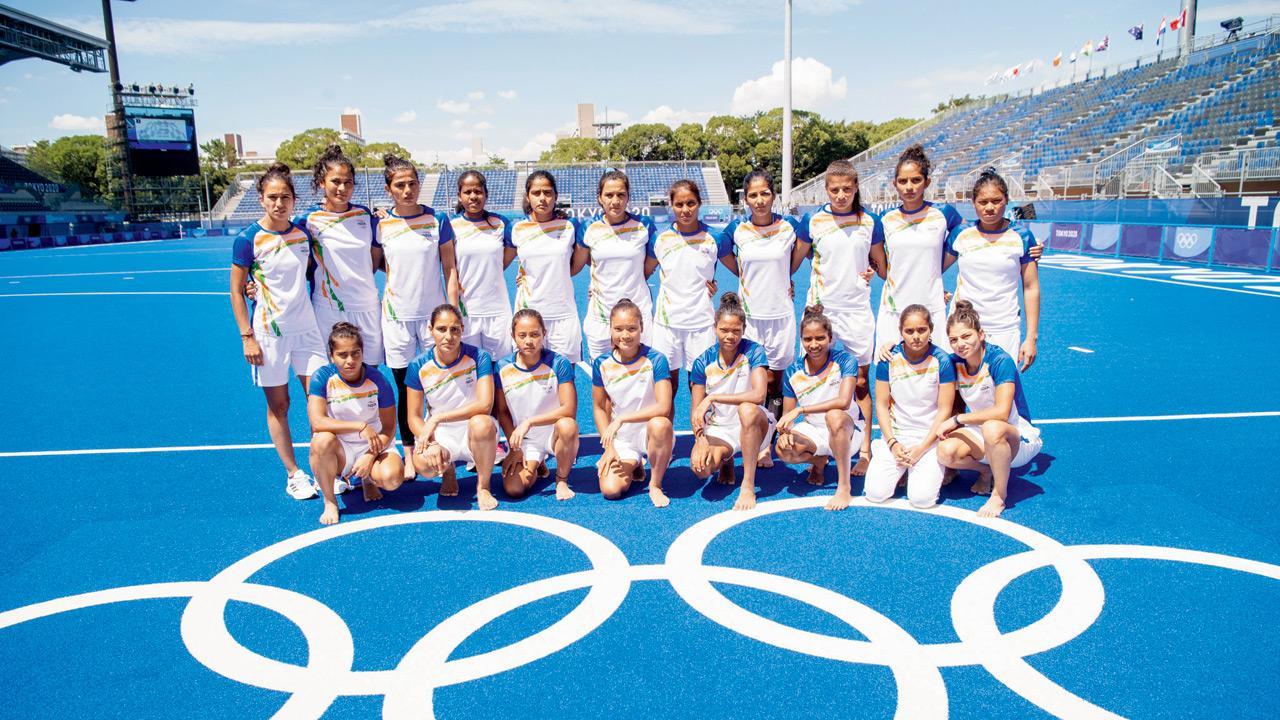 Nine members of the India women's hockey team that narrowly missed a Bronze at the Tokyo 2020 Olympics are from Haryana
On the day Great Britain vanquished the Indian women's hockey team at the Tokyo Olympics, nine of the players belonging to Haryana lost more than just a bronze. Each of them, under the State government's sports policy, squandered the chance of pocketing Rs 2.5 crore and getting an entry into Group B Service. Defeat, by contrast, entitled them to Rs 15 lakh each and a post in Group C Service. A match can be a lottery for Haryanvi sportspersons; a goal scored or saved can reset the life chances of players.
ADVERTISEMENT
But Haryana Chief Minister Manohar Lal Khattar stepped in, bestowing Rs 50 lakh on each of the nine women players. Javelin thrower Neeraj Chopra does not need Khattar's generosity, for his historic gold will fetch him Rs 6 crore and a post in the Haryana Civil or Police Service with eight years of seniority. In case Chopra opts for the police service, he could rise to the rank of Director General of Police. Wrestler Ravi Dahiya's silver will fetch him Rs 4 crore and appointment in the Haryana Civil or Police Service with four years of seniority.
Nobody will grudge the winners their money and jobs, for their feats buoyed the nation in these times of Covid-19 and a slowing economy. But spare a thought for the Haryanvis who lost out in the medal hunt—Sonam Malik, Seema Bisla, Seema Punia, Vikas Yadav, et al. And though they will receive Rs 15 lakh and qualify for Group A or Group B jobs, they are likely to wistfully imagine what life might have been for them.
Talent and training can come a cropper because of unforeseen occurrences, as it happened with Manu Bhaker, whose gun jammed in Tokyo. The lavish cash awards compound the tragedy of those Haryanvis labelled as the also-ran in the Olympics, particularly the poor among athletes, whose life-altering moments hinge on winning a medal.
Yet, their disappointments will not diminish the lure of the Haryana government's sports policy for the youth. The state accounts for merely 2.09 per cent of India's population, but nearly 24 per cent of the Tokyo Olympics squad was from Haryana. Talk to coaches and they will say quest for money and jobs is fuelling a sports revolution never seen before in Haryana. Yet, for every Chopra or Dahiya, there will be many who will fall by the wayside, failing to even reach the national level. Their quarrel with destiny will come later.
But it can also be argued that the chance of poor or lower-class Haryanvis improving their life chances through sports is as slim as it is through studies. Forget the quality of education. Haryana's job market is shrinking, particularly in the rural areas. The Reserve Bank of India figures show that 95 persons per thousand were unemployed in rural Haryana in 2018-19, against the national figure of 50 per thousand. Haryana's offer of hefty cash awards and jobs to sportspersons, with a secure tenure and pension, turns the playing fields into casinos, where families, gnawed by insecurities, hope their children would hit the jackpot.
Unlike casinos, though, ad-hocism does not govern Haryana's sports policy, which was streamlined by Ashok Khemka, the IAS officer renowned for his crusade against corruption, during his stint with the sports department. A gold at the Paralympics fetches Rs 6 crore, at the Asian Games Rs 3 crore, at the Commonwealth Games Rs 1.5 crore, at the World University Games Rs 7 lakh, etc. Money rides silver and bronze medals, too. Winners get jobs as well. Even a National Games gold has a tag of Rs 5 lakh.
Government coaches such as Jaibir Lochab, Anand Dangi and Neelam Beniwal testify to children thronging sports centres. Some are too poor to afford kits and a nutritious diet. A track suit can be a motivation. Monetary assistance from the state helps, as do scholarships for the meritorious. If a Sumit Kumar, whose family washed utensils in a restaurant, could earn Rs 2.5 crore for the bronze the hockey team won, who is to argue others cannot. The starry dream has led to the mushrooming of private sports academies, and social groups other than the Jats entering the stadium. An example: the nine Haryanvi women hockey players comprise four Jats and five backward castes.
Yet, quite depressingly, the cake in sports is just not large enough to satiate the hunger for government jobs among thousands and thousands of aspirants. Their hopes will zoom, only to shatter. Coaches will exploit their aspiration to make a quick buck. Baldev Singh, who built from scratch the Shahbad Hockey Academy, widely regarded as the nursery of women's hockey, can already discern early signs of corruption turning the playing fields into incubators of mediocrity.
The state has the responsibility of facilitating the march of sportspersons to the podium, Khemka said to me. This can only be done by building top-class sports infrastructure accessible to all, and creating centres of excellence that are home to modern techniques and scientific experiments. The state government's showering of crores on medalists turns sports into a Kaun Banega Crorepati show.
The writer is a senior journalist. Send your feedback to mailbag@mid-day.com
The views expressed in this column are the individual's and don't represent those of the paper.
"Exciting news! Mid-day is now on WhatsApp Channels

Subscribe today by clicking the link and stay updated with the latest news!"
Click here!