The departed umpire could be firm without forgetting to be pleasant and complimentary as legend Richard Hadlee experienced when he became the highest wicket-taker in the world during the 1988-89 season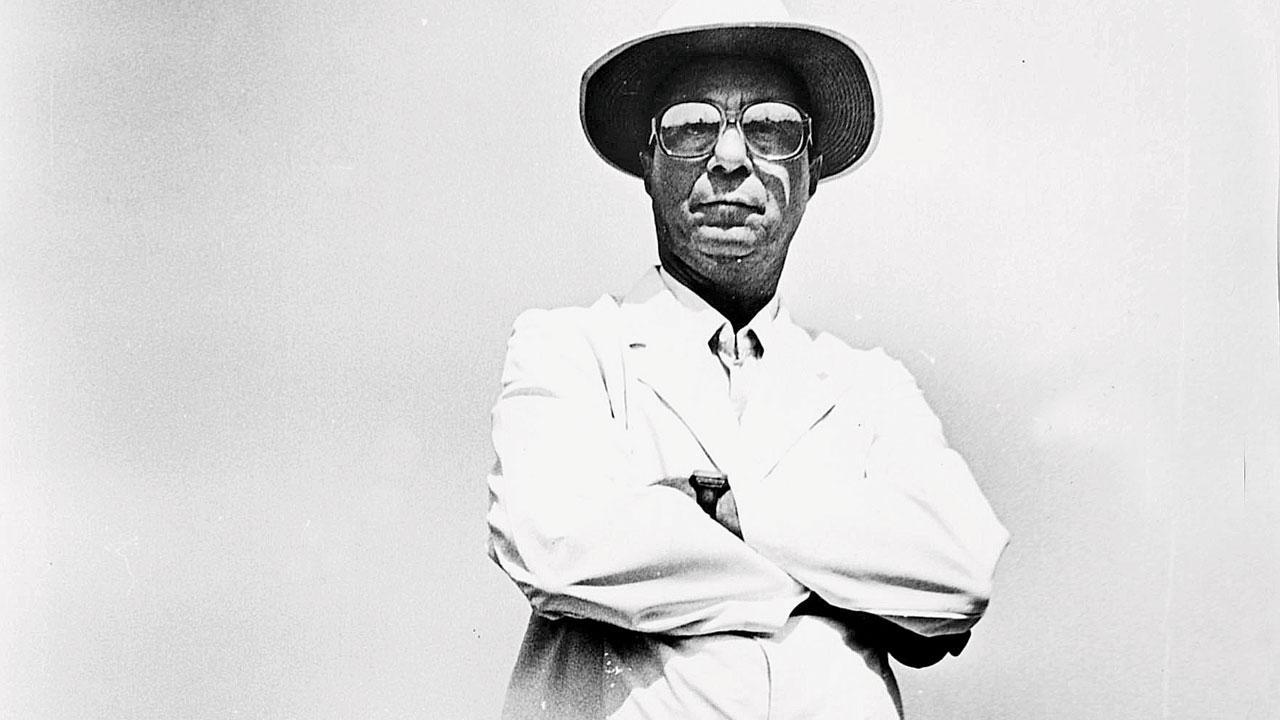 The late Piloo Reporter. PIC/MID-DAY ARCHIVES
Reporter bid us goodbye on his Parsi Roj birthday, which fell this Sunday
"A Dikro as original as it gets. Fine man, a real character and a top umpire in his prime"
Cricket didn't end with the 5.50 pm draw of stumps for Reporter, who passed away at 84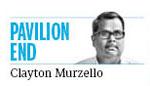 A good part of umpire Piloo Reporter's September Sundays would be spent on the maidans of Mumbai, doing what he did best—officiating matches efficiently, mingling with the Kanga League fraternity, eating the dry lunch prepared by his wife Homai, and enjoying the glucose biscuits and chai served at tea time in the tent.
According to his doting granddaughter Freny, Reporter bid us goodbye on his Parsi Roj birthday, which fell this Sunday.
ADVERTISEMENT
Back to the Kanga League. Cricket didn't end with the 5.50 pm draw of stumps for Reporter, who passed away at 84. It would continue by way of willow talk, bonding, laughter and a bit of regret on the train journey back home to Thane. Regret, because at times he made mistakes on the field of play and he wouldn't be coy to admit them to the concerned player or to Homai when he got home.
Reporter's demise means another Parsi cricket character has left us. "A Dikro as original as it gets. Fine man, a real character and a top umpire in his prime," Ravi Shastri told me on Sunday.
Did it strike the Indian team management in Sri Lanka that it would be a nice touch to observe a minute's silence before the India v Nepal Asia Cup game in Kandy to mourn Reporter's death? Or probably perform that noble act in the dressing room? We don't know if they did, but Reporter never failed to notice black armbands worn by players while watching cricket on his television. Invariably he would call me to find out the reason for the armbands.
Also read: Asia Cup: 'Pakistan went out of the way to make us comfortable', says Roger Binny
I had the pleasure of knowing him since the late 1980s, and got to know him even more when I joined this newspaper the following decade. He was a columnist and friend of the organisation, answering umpiring-related questions from readers.
One day in April 1997, Reporter walked in to our then Lower Parel office to tell us about his benefit match to be held at Valsad in June. He was discussing the names he wanted to invite so that the event would have some star value. My immediate boss Nandakumar Marar suggested he calls Vivian Richards, who was in Mumbai at the time. Reporter loved the idea, but wondered how to get in touch with the great man. We provided him a number; Nandakumar insisting Reporter makes the call immediately. Reporter hesitated and sat on a chair before garnering courage to dial up. Guess who picks up the phone at the other end? Richards himself. Reporter is stunned and rises from his seat to carry on the conversation. They decide to meet the following Saturday. Nandakumar wants me to accompany Reporter to interview Richards for Sunday mid-day. A reporter accompanying Reporter on a visit to invite him to be part of a benefit game didn't appeal to me. After I was coerced, I thought I should pose as Reporter's media manager for his benefit game.
Within a few days we landed up at Richards's place. Reporter carried a sweet box for Richards. Me, a file to give the impression I'm a well-prepared communications man. In my bag there was a camera in case Richards agreed to be photographed.
We enter the living room and are made to wait. Suddenly, we see Richards approaching us, old swagger and all. We rise. He gives Reporter a bear hug. I introduce myself as the PR man.
They get talking. I don't remember if he told Richards that the benefit match was being held for himself and fellow umpire Dara Dotiwala, but I do remember Reporter fearing that Richards wouldn't agree to participate in his benefit as soon as he mentions Dotiwala's name. Richards was unhappy over Dotiwala adjudging him Leg Before Wicket in the first innings of the 1983-84 Delhi Test. "The cups and saucers [in the dressing room] took a knock from a Jumbo bat flung in anger," reported The Sportstar.
Richards agreed to be in Valsad on June 1. It's now time for me to ask him for an interview. He agrees. When I reached Question No. 5 or 6, Reporter pinches me to let me know to end it. He fears Richards would blow up. This was the same man who had to remind Richards to hold his tongue when he reacted sharply to Reporter turning down an appeal which would have sent Mohammed Azharuddin back to the Eden Gardens pavilion in the 1987-88 Kolkata Test. "I didn't want him to apologise, just remind him who the boss on the field is," Reporter told me in an interview.
We left Richards's dwelling place in Andheri in good cheer. He got Richards to agree to come for his benefit and I got my interview.
As everyone who knew Reporter would agree, he could be strict on the field without forgetting to be pleasant and complimentary. Richard Hadlee wrote in Rhythm and Swing about what Reporter said to him while congratulating him on becoming Test cricket's highest wicket-taker in the 1988-89 Bangalore Test: "To complete my cricket education, I have to umpire in England, but today my education is complete." Hadlee called it a "lovely reaction."
Three years later, Reporter became more popular when he thrilled spectators during the 1992 World Cup in Australia and New Zealand with his 'signature' signal whenever a batsman hit a four.
When Reporter responded to the eternal signal to leave us last Sunday, he was a far lighter version of the active man we saw several times with or without his white coat.
His contribution to the game—just like umpires in general—should never be undervalued. And like Richards told him on April 12, 1997, "You have been very much part of the game."
mid-day's group sports editor Clayton Murzello is a purist with an open stance.
He tweets @ClaytonMurzello. Send your feedback to mailbag@mid-day.com
The views expressed in this column are the individual's and don't represent those of the paper.
"Exciting news! Mid-day is now on WhatsApp Channels

Subscribe today by clicking the link and stay updated with the latest news!"
Click here! Have you experienced unruly behaviour mid-air by co-passengers?