A new book revises the timeline of the conspiracy to kill Mahatma Gandhi and says Vinayak Damodar Savarkar's masculinised nationalism motivated the death squad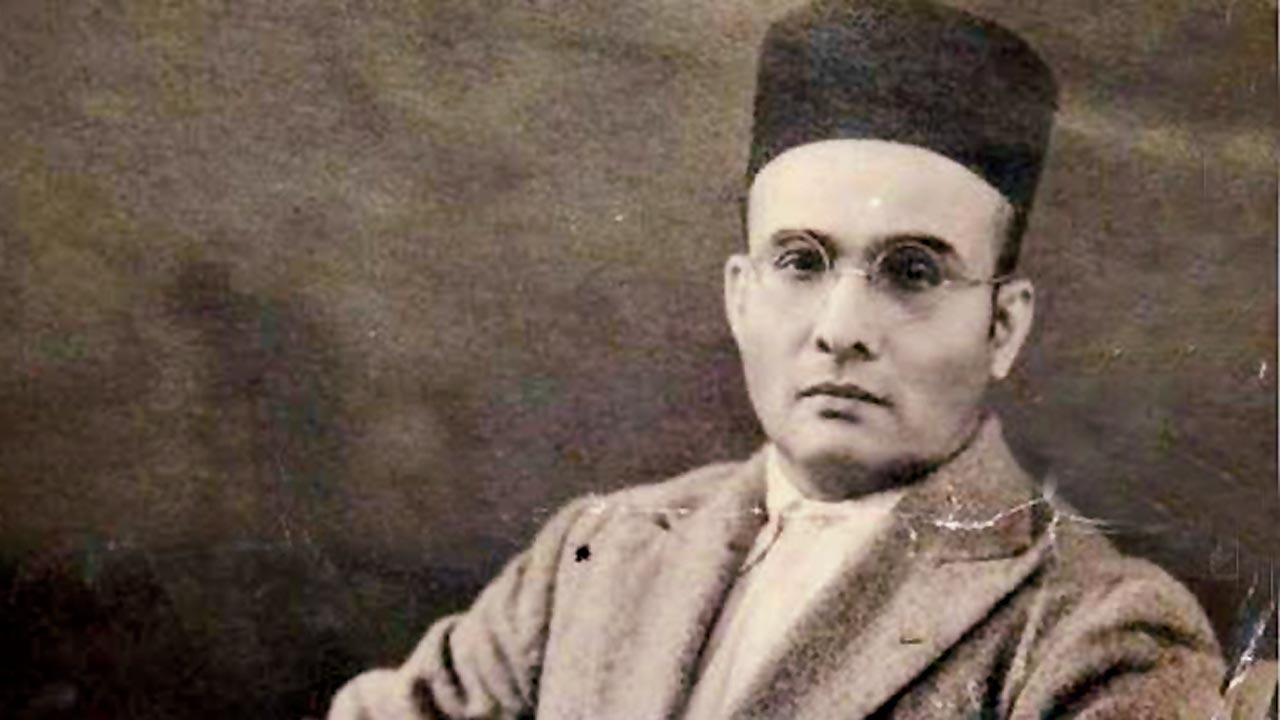 It was typical of Savarkar to disown those who implemented his bloody ideas; typically also, his followers never named him as the agent provocateur. Pic/Twitter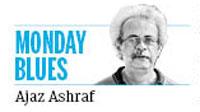 The Murderer, The Monarch and The Fakir: A New Investigation of Mahatma Gandhi's Assassination pushes the timeline of the conspiracy to kill the Father of the Nation beyond the usually accepted period. This book's authors, Appu Esthose Suresh and Priyanka Kotamraju, do so by accessing classified intelligence documents not seen till date.
The JL Kapur Commission, appointed in March 1965, traced the conspiracy to a few weeks before Nathuram Godse pumped bullets into Gandhi on January 30, 1948. We knew that both Godse and co-conspirator Narayan Apte met Savarkar in Bombay on January 14 and January 17, 1948. We also knew that Digambar Badge, who turned approver in the assassination case, heard Savarkar tell the two, "Be successful and return."
ADVERTISEMENT
The motivation of the gang of nine, including Badge, to kill Gandhi was said to have been spawned by their hostility to Gandhi's insistence that the Indian government should repatriate R55 crore to Pakistan as part of the agreement on the division of assets and liabilities between the two countries. Kapur identified Savarkar as the gang's leader, evident from his conclusion that all "facts taken together were destructive of any theory other than the conspiracy to murder by Savarkar and his group".
Suresh and Kotamraju say that on August 8, 1947, Savarkar, Godse and Apte boarded a plane from Mumbai to attend a Hindu Mahasabha meeting in Delhi. Savarkar, by then ailing, would not venture out of Bombay; his trip to Delhi was an exception.
In the Capital, the trio met Dattatreya Parchure, the Gwalior-based founder of the Hindu Rashtra Sena. Weeks before, in July 1947, Apte and Vishnu Karkare had approached Badge to secure arms on behalf of "influential persons". These new facts have the authors to ask: Was the Hindu Mahasabha meeting a cover for Savarkar's gang to finalise the plan to kill Gandhi?
It is hard to prove whether the Delhi meeting is the "smoking gun" that conclusively links Savarkar to the death squad. But the new timeline for the conspiracy does rubbish the theory that the funds repatriation issue triggered the killing of Gandhi. This is because the Indian government toyed with the idea of not paying Pakistan after it invaded Kashmir in October 1947.
Savarkar's role in the assassination is shrouded in ambiguity because Godse and Apte, both hanged for their crime, studiously distanced themselves from their leader during the trial. And yet PL Inamdar, who secured Parchure's release from the High Court, tells in his memoir that Godse was deeply hurt that Savarkar would not even look at him during the court proceedings.
It was typical of Savarkar to disown those who implemented his bloody ideas; typically also, his followers never named him as the agent provocateur. Such was his charisma! Savarkar armed Madanlal Dhingra to kill British official Sir William Curzon Wyllie in 1909. We know this because Dhananjay Keer reissued his 1950 hagiography of Savarkar after the latter's death. The new edition said Savarkar gave Dhingra the revolver used for killing Wyllie.
Anant Kanhere killed AMT Jackson, district magistrate of Nashik, in 1909, again, with the revolver sent from England by Savarkar, a fact that became known because of letters seized from the killer's accomplices. Savarkar was deported to India–and packed off to the Cellular Jail, Port Blair. AG Noorani, in Savarkar and Hindutva: The Godse Connection, cites Keer's hagiography  to say that the Hindutva ideologue likely prompted VB Gogate's failed bid to kill Ernest Hoston, Bombay's Acting Governor in 1931.
If repatriation to Pakistan was not why Gandhi was killed, then what was the gang's motive? Suresh and Kotamraju say the gang believed in the "myth of Hindu masculinity…: [that] the passive, non-violence-loving Hindu man is an effeminate weakling who is unable to protect the Hindu society from attacks, especially from the violence of Muslims."
Gandhi had to be killed because he was an insurmountable obstacle in Hindutva's attempt to invent masculinised nationalism, marked by belligerence, which remains the Rashtriya Swayamsevak Sangh's credo.
Indeed, Savarkar suffered from what is called the crisis of masculinity. As a 13-year-old, he and his friends attacked a mosque in Bhagur, his village; contemporary accounts speak of his effeminate voice. Aparna Devare, in History and the Making of a Modern Hindu Self, writes that underlying his disdain for Muslims was a "secret admiration for Muslim 'masculinity'…which [he thought] Hindus 'lacked'."
Savarkar wanted Hindus to acquire the masculine self, evident from his book Six Glorious Epochs of Indian History. Citing dodgy historical sources, he mocks Buddhism for enfeebling Hindus, who therefore became vulnerable to foreign invasions. And because they were forbidden to take up arms, the "treacherous Buddhists" had no option but to save their religion and themselves by siding with foreign conquerors, argued Savarkar.
He accuses Muslims of raping millions of women and forcing them to embrace Islam. He faults Hindu rulers for not pursuing a rape-for-rape policy whenever they vanquished Muslims in battlefields. Savarkar's chilling fantasies of violence were enacted by his followers. What role did the RSS have in Savarkar's fantasy? How was Godse connected to them? Watch out for journalist Dhirendra K Jha's forthcoming book on Godse.
The writer is a senior journalist
Send your feedback to mailbag@mid-day.com
The views expressed in this column are the individual's and don't represent those of the paper