Technology—photography to the internet—has always been a weapon of mass seduction, often invented for war and repurposed in the service of sexualness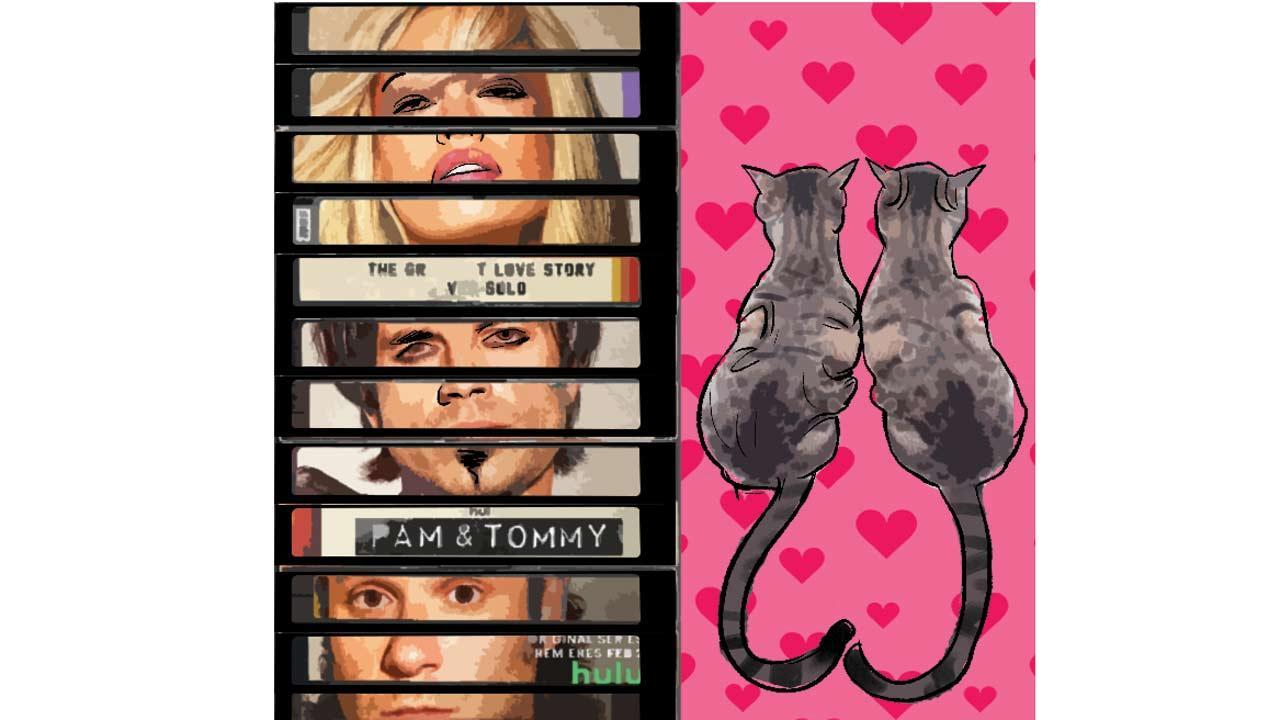 Illustration/Uday Mohite

It It is tempting to tell the history of the internet the way we tell the history of the world—as the testosterone soaked actions of dudes, Elon Musk, being the latest. But everyone knows the internet is really made by two things: Sex and cats.
The thesis dialogue of the series Pam and Tommy (Hotstar), about the leaked Pamela Anderson-Tommy Lee sex tape is: Have you heard of the World Wide Web? underlining that this is also the story of what sex and the Internet did to each other.
Technology—photography to the internet—has always been a weapon of mass seduction, often invented for war and repurposed in the service of sexualness. Pam and Tommy chronicles how many of the internet's fundamental engines—clickable advertisements, online credit card payments and streaming video—were developed and leveraged by the porn industry.
In truth, the internet gave expanded space to the entire world of sexualness—self-expression, intimate connections for women and queer people, romance, flirtation, carnality, excitement, sex-work, eroticism, dance, song, beauty—of which pornography is just one (the profitable) part. It is morality that creates the binary of love (spiritual) and sex (base). It is morality that also creates another binary about sex. On one end, mainstream pornography with its mechanical depictions of sex, and sexism (sleazy). On the other, the slightly colourless, clinical conversations about sex-positivity as technical information on sexual health and mechanical definitions of consent and gender (uplifting). Sexual-ness is a swirling mass of sensation, feeling, desire, good and bad poetry, pleasure, thrill, power, commerce, objectification, longing and human-ness, not easy to categorise into politically correct or incorrect. We cannot easily separate the sensual from the con-sensual. Pam and Tommy is not only a story of retro-tech. In Pam and Tommy's relationship we also glimpse the raunch and heat of sex and the sweet of romance unselfconsciously intertwined.
Well, what man has cast asunder, cats are online to put back together. The first cat-video (Pajamas and Nick Drake) on YouTube was uploaded by its co-founder Steve Chen in 2005. 2,594,329 cat images had been manually annotated in flickr.com by users. In 2015, over 2 million cat videos had the highest average viewing of any content on You Tube. 
This weekend I received one video from this historic cat-video year, 2015. Directed by a Chinese filmmaker He Xiaope, Gay Cats, describes itself as: A three minute film from China showing how it is natural to be gay, a cat and Christian. Two cats (He and He), groom, gambol, lick, nip, make out, fornicate, make love, 'pray' as Celine Dion soars that My Heart Will Go On, interspersed with their mewls and cries, and solemn captions like "we pray" "sincere", and the exhortation "no matter who you have sex with safety is paramount", ending with "couple for a day, grace in life". Love is love and sex is se and ever the twain shall meet, sometimes for an hour, sometimes eternity, consensual, safe and sexy.
The video's humour, irreverence, sexual frisson, hot, funny, romantic, clever swirling in one cheerfully naughty place, filled me with laughter and delight. It has over 4,46,000 views and was sent to me by a friend saying, "help it reach half a million views and cheer up the director living through COVID in Beijing". I say we do it for sex, cats and the internet.
Paromita Vohra is an award-winning Mumbai-based filmmaker, writer and curator working with fiction and non-fiction. Reach her at paromita.vohra@mid-day.com