It was an experience involving a Dalit classmate that led RJD Rajya Sabha MP Manoj Kumar Jha to transcend his caste identity and champion the cause of the oppressed castes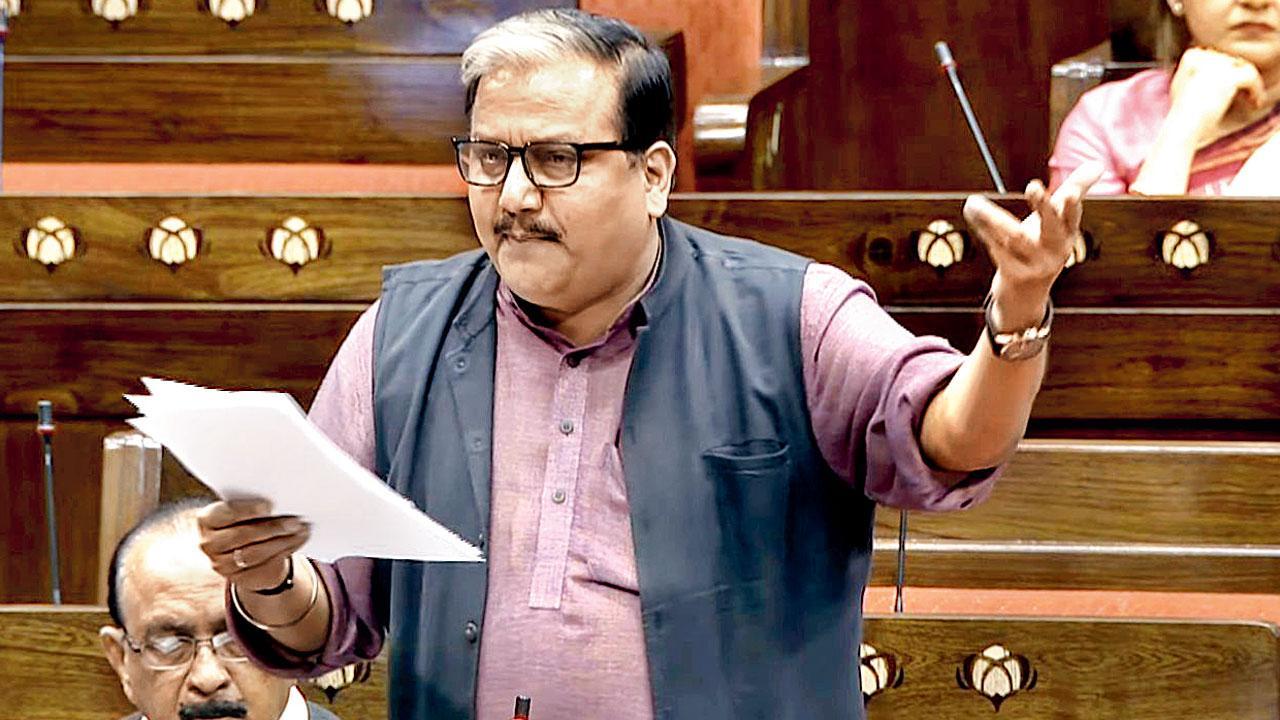 Professor Manoj Kumar Jha in Parliament. Pic/X
He said his own surname is a signifier of the privileges he has had
They sent me to Patna College Jha recalled
Yadav elicits Jha's view on just about every issue of significance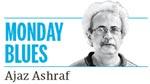 Long before the Congress endorsed the demands for a caste Census and a quota within the quota for women in the Lok Sabha and state Assemblies, a Rajya Sabha MP would roar in favour of the country walking down the path of Social Justice than that of Hindutva. His name: Professor Manoj Kumar Jha, a Brahmin from Bihar, who belongs to the Rashtriya Janata Dal, the party of Lalu Prasad Yadav and, increasingly now, Tejashwi Yadav.
In January 2019, he mounted a challenge to the 10 per cent reservation for the Economically Weaker Sections, wondering why the data on caste, collected in 2011, had not been released yet. Last week, he was back to taunting the government during the debate on the women's reservation bill. "There is nothing in a name. But there is, perhaps, everything in a surname," Jha explained.
ADVERTISEMENT
He said his own surname is a signifier of the privileges he has had. Those with surnames like his would be awakened to the oppressed lives once they turned their gaze on surnames not associated with privileges. It is the latter—the Scheduled Castes, the Scheduled Tribes and the Other Backward Classes—who need to enter the legislative bodies, to inject into them the united colours of India, so to speak. Refer the bill to a select committee, he pleaded, to work out a quota for the oppressed social groups within the quota for women.
How did Jha transcend his caste identity to become the Brahmin face of Social Justice? He narrated to me the story of a Dalit classmate of his in the school he attended in Saharsa, Bihar. The Dalit boy was among the top rankers in the class, but began to fall behind in Class IX, ultimately dropping out in Class X. Jha forgot about the boy until, on shifting to Ranchi for Plus Two, he happened to read Rahi Masoom Raza's Topi Shukla and Adha Gaon, the latter providing him a peep into the social reality outside the upper-caste cocoon in which he lived.
This acquired knowledge prompted Jha to find out the reason why the Dalit classmate had dropped out of school—his father, a sanitation worker, fell ill, compelling the boy to work at a tea-stall to earn an income for the family. "By contrast, I didn't do well in Plus Two, but my parents, both professors, were there to hold my hand. They sent me to Patna College," Jha recalled.
In Patna, he gravitated to the Indian People's Front, the earlier incarnate of the Communist Party of India (Marxist-Leninist). His engagement with the Left politics turned him into a voracious reader.  He did his MA from Delhi University, after which he enrolled for PhD even as he was appointed as an assistant professor at Jamia Millia Islamia. His PhD thesis required him to go to Bhagalpur, to study the riots that had occurred there in 1989, sparked by the Bharatiya Janata Party's campaign against the Babri Masjid in Ayodhya.
He joined the Delhi School of Social Work in 2002, the year in which the Gujarat riots broke out. Jha's studies on communal violence told him that perpetrators of riots often suffered from guilt and even expiated. But Gujarat was an exception: It celebrated the killing of Muslims, thereby justifying their slaughter. A little later, two ladies, one Hindu and the other Muslim, told him on a flight to Delhi, "What's the point of writing in journals? You should be in politics."
It was only in 2010, though, that Jha met Lalu Prasad Yadav, to seek his guidance on how an academic like him could help strengthen the idea of Social Justice. Jha's timing was good, for it is said Yadav was then on the lookout for a bilingual person who could articulate the RJD's views in Delhi. Yadav checked on the professor for months, even listening, it is said, to a speech he delivered at a book launch. He was appointed the RJD's national spokesperson, and was sent to the Rajya Sabha in 2018.
Yadav elicits Jha's view on just about every issue of significance. "After listening to me, he often suggests to me to think along a line I hadn't thought on my own," Jha said, marvelling at Yadav's enviable capacity to simplify complex academic ideas. A Bihari Brahmin admiring Yadav is an astonishing rarity, explaining why his own community does not think he belongs to them. Its animus against Yadav likely reflects its insecurities against subaltern assertion, I proffered.
Brahmins failed to de-caste themselves, he said, preferring to live in the "imagined world of past privileges, which, Hindutva has convinced them, shall not only continue, but should also be continued." Or perhaps the tendency of othering communities had always existed subterraneanly among the Brahmins—and Hindutva built upon it, just as Hitler did on anti-Semitic feelings that existed among Germans long before his ascendancy, Jha suggested.
As I took his leave, I asked Jha: Did he ever get in touch with the Dalit classmate of his? "Yes, but he avoids meeting me, for he knows he could well have been me," Jha said—if he only did not have a Dalit surname, if he only had a surname trumpeting upper-caste privileges.
The writer is a senior journalist.
Send your feedback to mailbag@mid-day.com
The views expressed in this column are the individual's and don't represent those of the paper.
"Exciting news! Mid-day is now on WhatsApp Channels

Subscribe today by clicking the link and stay updated with the latest news!"
Click here!