India is going to be an add-on economy. Everything will be broken into basic packages and paid-for add-on extras, and everyone will be happy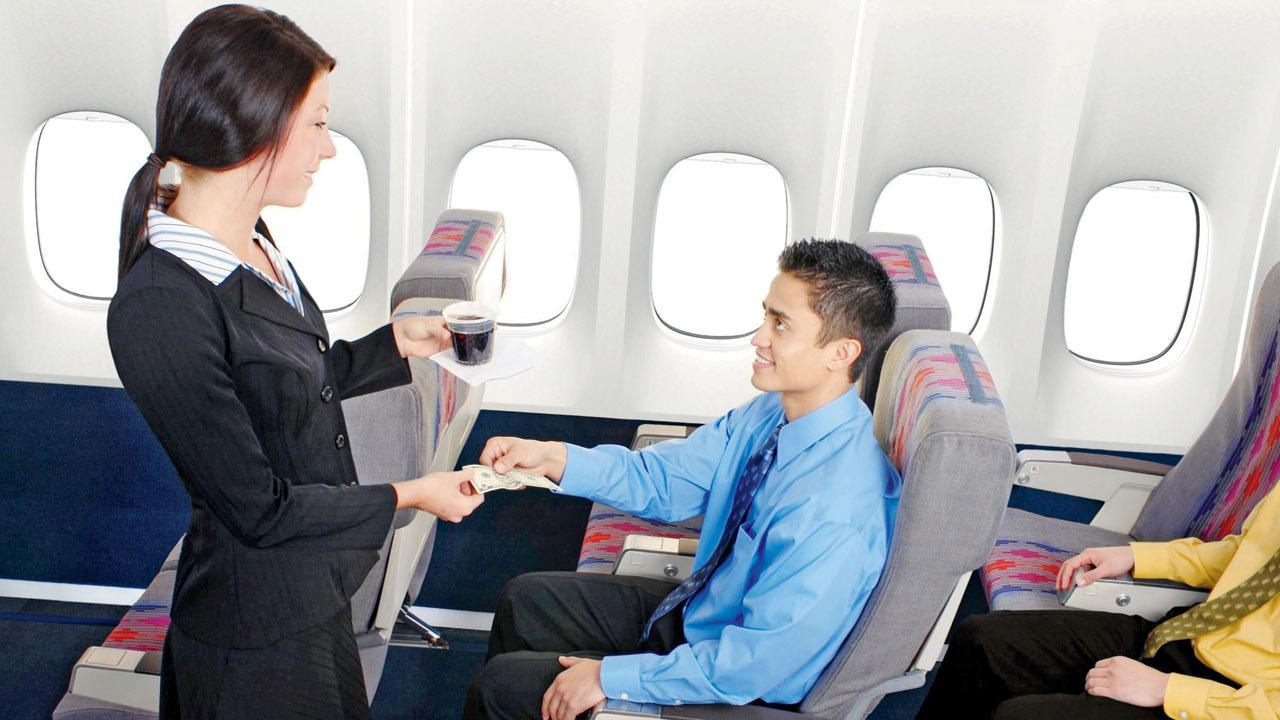 Most airlines have figured out that their future is in add-ons, from choice of seat to excess baggage. Representation pic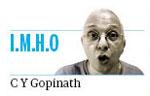 The ticket from Bengaluru to Goa cost me a notch over Rs 3,500 even though everyone had warned me that airline prices had become astronomical. I had a lovely flight on an IndiGo plane, sitting tightly wedged between two capacious Marwari gentlemen.
I saw an empty row across the aisle and asked the stewardess if I could shift my tashreef there. 
ADVERTISEMENT
"Did you buy an add-on, sir?" she asked me.
"An add-on is what?" I asked.
"It's a small extra amount you pay for something that is not in the basic package."
"I'd have thought a seat would be in the basic package," I said.
"A seat is," she said. "That seat, no. It's by the window and not only has a great view but also makes you think about your life, mortality and how far it is to the ground."
Most airlines have figured out that their future is in add-ons—and who can blame them? COVID-19 crushed that industry and now they're doing everything they can to recoup their losses and make a little money for once. The concept of the add-on revolutionised everything.
As I flew over green fields of rice, it came to me that it was a mere matter of time before India became an add-on economy. Everything would get broken down into basic packages and paid-for extras, and everyone would be happy, with endless choices and options, paying per use and only for precisely what they want. No flab.
In as little as a year from now, even a simple IndiGo flight from Bengaluru to Goa might be transformed in ways no one could have imagined.
It was a chill winter morning in 2025 in the garden city and I was packed and ready for my flight to Mopa International Airport, Goa. I had prepared well this time. I had selected and paid for an add-on window seat, and picked an add-on alu paratha and coffee as an in-flight meal. I had bought add-on insurance and paid for add-on excess baggage. I looked forward to a splendid journey.
Also Read: Delhi's colonial gaze at the Andamans
I was welcomed aboard by two flight attendants. They had sunny smiles that went right to their eyes, and they knew how to make each passenger feel special. When it was my turn to board, she checked a sheet of paper in her hand and gave me a blank, cold look. "Just keep walking," she said crisply. 
I can tell you that put a wrinkle in my day right there. The man behind me told me confidentially. "Don't feel too badly about it. You probably forgot to opt for a warm welcome. The basic package ensures that you are released into the aisle and pointed in the right direction. Actual words are not included, and even gestures are add-on."
After all the passengers had boarded, there came the customary pre-flight announcement. This is how it went— "Good-aft'noon, ladies'n'genmen, boyzungilzzon behalfIndiGo alien, 'smy pl'air to welcome you aboard'is flightter Goa Mopa International Airport. Pliz may'shoeyer items areplace inna ohead comparmen or unnera seat'n fronta you."
She spoke without fullstops, commas or spaces, not pausing even to take a breath as she mowed through the announcement at high speed with a daisycutter, such was her dedication. No one understood a word.
I went up to her and said, "Miss, you spoke way too fast." She stared at me, eyes blank, smiling brightly. "Could you possibly repeat that announcement?"
Then she said, "'Fraid not. That's the basic package, sir. Maximum words in minimum time. Speaking slower to be understood needs to be pre-ordered as an add-on while booking the ticket."
"In that case," I said, momentarily at a loss for words, "why don't you—tell me where the toilet is?"
She moved aside to reveal the foredeck toilet. I opened the door and shut it again right away. "Umm, miss, looks like the cleaners forgot to deal with the human effluents. It stinks."
She grinned cheekily. "Oh, you're a funny one, sir," she said. "That toilet is exactly as it was meant to be."
By now, I knew the game. "I know," I said. "It's an add-on."
"Ah no, sir. What you see is what you get. WYSIWYG."
I went back to my seat. An hour passed. Then another. The air-conditioning, which was an add-on, had not been switched on. Presently, I collared a pretty miss as she passed me and asked, "Any idea when we could expect to take off?"
She gave me a look that mixed regret and compassion. "Sir, your add-ons do not seem to include departure. The package you've taken lets you into the plane and gives you a nice seat. I think we've successfully achieved that. You can sit here as long as you like, that's paid for."
My heart sank.
"Actual departure is an add-on. Sooner or later you'll buy that, I know, and be on your way."
"Thank you," I said gratefully. "Now I understand."
"And don't forget to buy an add-on for landing in Goa, sir. Or else the pilot will circle the airport forever."
You can reach C Y Gopinath at cygopi@gmail.com
Send your feedback to mailbag@mid-day.com
The views expressed in this column are the individual's and don't represent those of the paper.