After the masterpiece Gamak Ghar, young Achal Mishra's Dhuin confirms an original, independent voice that sustains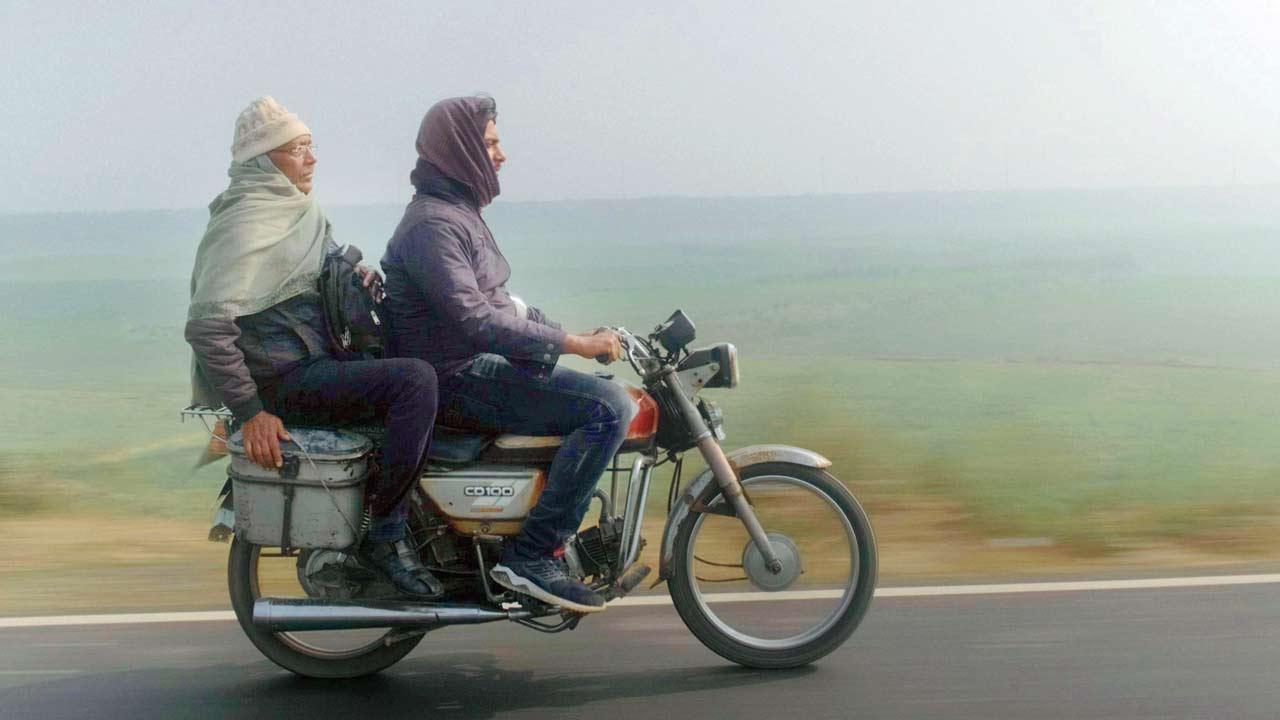 A still from Dhuin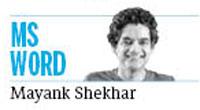 In unrelated ways, how could you have heard of Darbhanga? It's the town in Bihar that the lead (Prateik Babbar) in Kiran Rao's film Dhobi Ghat (2010) comes from. 
Also, where the Indian Express media-baron Ramnath Goenka was born, although he had little to do with Bihar, besides the association with Jayaprakash Narayan during the Emergency.
Art collectors will know Darbhanga from possibly the largest assortment of global jewels in India—from Marie Antoinette's necklace, to Czar's treasures from Russia—that the Raja of Darbhanga owned; running the town as the seat of Mithila region, currently split between India and Nepal.
The town comes most wonderfully alive in its present form, right from the opening shot of street-theatre actors performing outside Darbhanga Junction (railway station), in young Achal Mishra's second film, Dhuin (2022). 
The film is in Hindi, and Maithili—a language with a sonorous tone that, if you pay attention, you'll be able to spot among people who work the streets; cabbies, guards, shop assistants, from Khandala to Kerala (as I have in both).
Maithili isn't as nationally popular from Bihar, because languages really transmit best through popular culture (songs, movies, etc), as the better-known Bhojpuri. Maithili speakers are universal migrants alright. But they'll easily flip to Hindi, even among themselves, as the characters in Achal's film do. Dhuin in Maithili literally means someone who's lost in his own world/passion.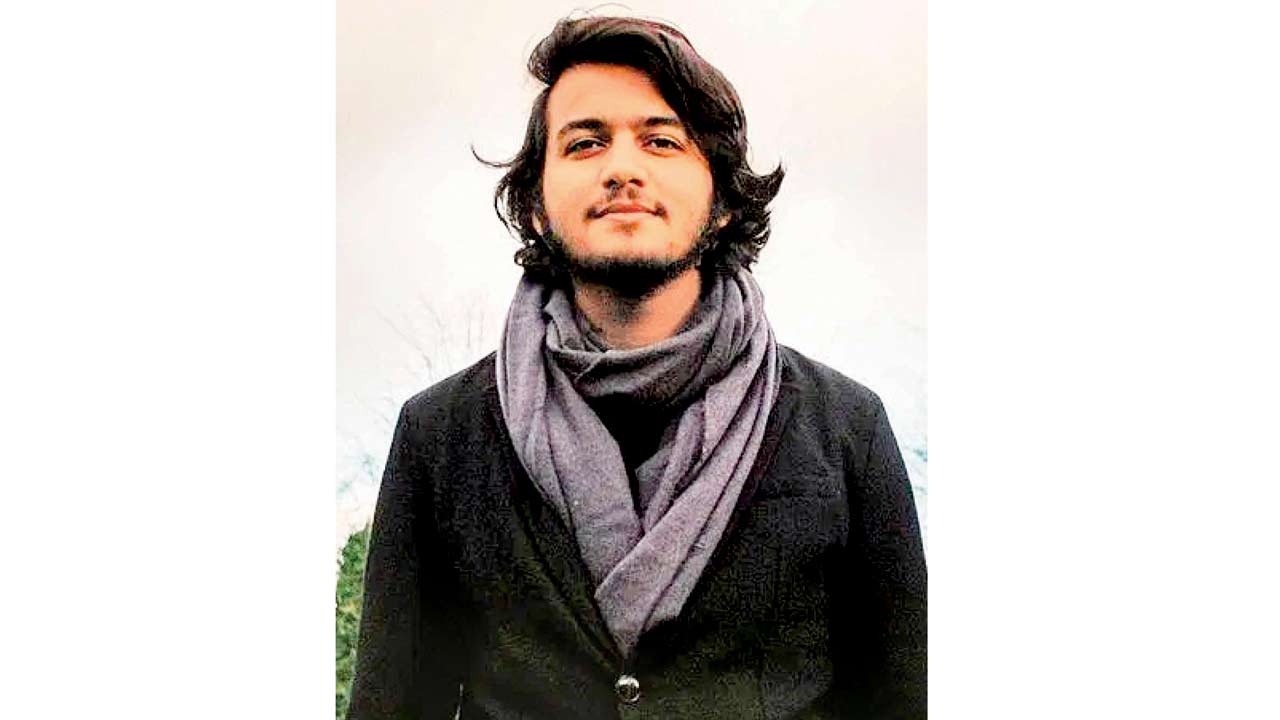 Directed by Achal Mishra
That, in the case of this meta movie, relates to the main guy (Abhinav Jha) and his friend, who wish to move to Mumbai to attempt a future in the movies. God knows how many films we've seen on similar starry-eyed dreams, including the dhobis in Dhobi Ghat, set in the capitals of showbiz—some are simply spoofs of spoofs.
There is also the question of migration to an altogether foreign land, that is more than simply a genre—isn't it Tolstoy who famously said, "All great literature is one of two stories: a man goes on a journey, or a stranger comes to town!" 
Only that Achal sets his film where the migration itself takes place from. Or what the protagonist potentially leaves behind—surely never an easy choice. 
Dhuin, in that sense, is a 'small town movie'—that's lately been turned into variety entertainment in Bollywood, comprising adorably innocent middle-class characters, tackling societal taboos, surrounded by large families. That cliché has sorta begun to grate on the nerves by now. 
Achal captures instead what really defines an Indian small town, in all its dullness, including the big change that took place in Darbhanga, in 2020—it finally got an airport, which is the dumpiest airport in the world I've been to. 
We're mercifully spared that sight, while we do see airplanes as an obvious metaphor. As a filmmaker, he can sense aesthetics in the framing of scenes/shots, when none might exist for the less curious eye. 
The shooting is still digital, Dogme 95 style, with natural locations, and sounds (barring the minimalist background score by the great Tajdar Junaid). The camera subtly zooms in on the vulnerabilities of an aspirant, even as there is the usual oppression towards such a lot, as always.
A couple of decades ago I would've imagined the Bihari lead character from Darbhanga hoping to make it in 'campateesan'—competing for a series of public sector jobs, after acquiring a graduation degree. 
The Bollywood 'small-town' movie/series, or the success of actor Pankaj Tripathi (originally from Gopalganj in Bihar), as you can tell in this film, must've inspired locals to pursue a legit career in popular, performing arts. 
I'm told the trigger for Dhuin was the image of Achal's Darbhanga-based writer friend, Prashant Rana (also an actor in the film) taking his old father for a job interview on a motorcycle. Two men on a motorbike is also the poster image of the Iranian Abbas Kiarostami's tour de force, Close-Up (1990).
Kiarostami gets minutely discussed among better-versed filmmakers in a scene in Dhuin, against the backdrop of Raja of Darbhanga's fort, as the lead character looks on hopelessly, with a motor-training car (for a learner's licence) circulating around. It's a particularly evocative, moving sequence. 
Very different from Gamak Ghar (2020), that Achal, in his early 20s, debuted with. That one revelled in static images of a personal village home, over three timelines. It's the most original Indian film I'd seen in years; certainly the best that year. 
I do believe anybody can write—poems, observations, prose, anecdotes… Indeed everybody has at least their own story to tell, so with enough care, can make a film too. It's how you do all of the above, enough number of times, and consistently well, that determines whether you're a legit writer, filmmaker, etc. 
In that vein, inordinate emphasis is put on a debut work, while the subsequent outing—that there are no special awards for—must matter more. 
Gamak Ghar was decidedly a masterpiece. Dhuin confirms Achal has a voice to sustain—a film so confidently character-driven, therefore unabashedly art-house; and so spiritedly independent, that it's 50 minutes long, neither short nor a feature! 
It's being screened at Cannes as part of India's package for 'country in focus'. I just watched it, with much relief (phew, great talent!). Soon I hope you do too.
Mayank Shekhar attempts to make sense of mass culture. He tweets @mayankw14
Send your feedback to mailbag@mid-day.com
The views expressed in this column are the individual's and don't represent those of the paper.