Nothing in life is foolproof; doctors who have witnessed an otherwise uncomplicated surgery go awry, will tell you why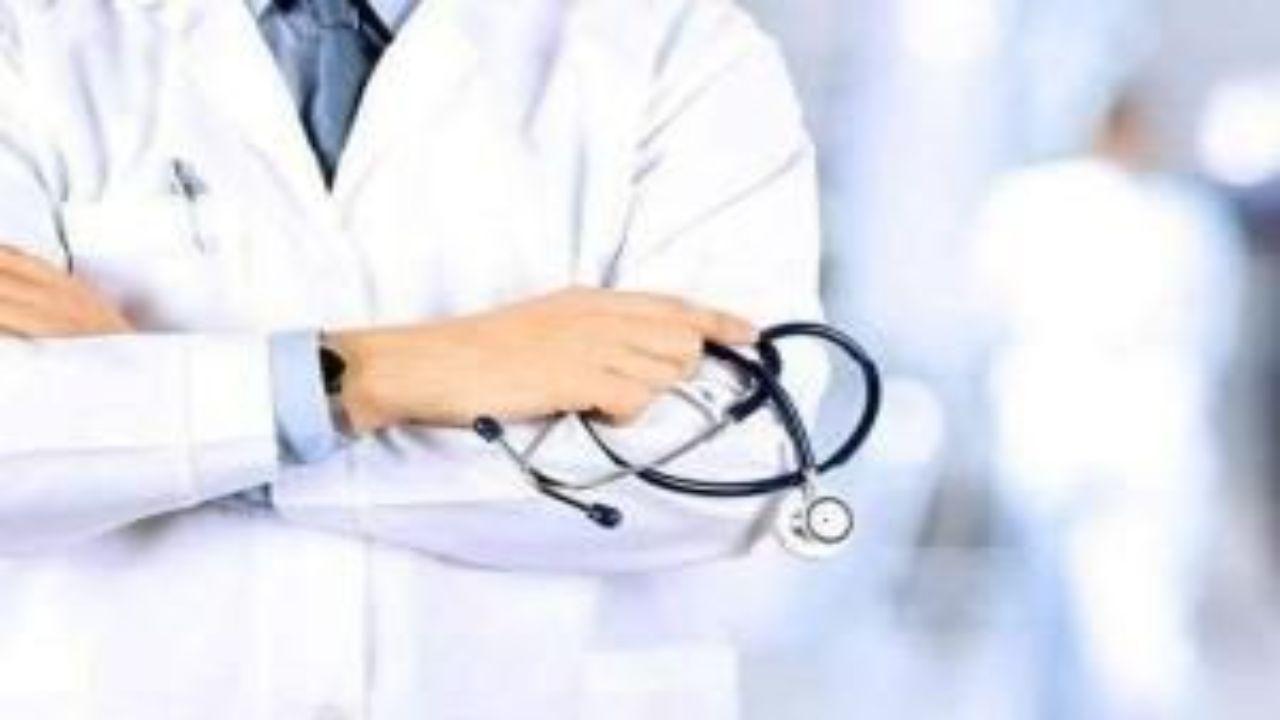 This picture has been used for representational purpose
Stick your tongue out for me," I requested 56-year-old Liza as I checked to see if it jutted out straight in the centre or deviated to any one side. It made a sharp swerve to the right, denoting a weak hypoglossal nerve on that side. The hypoglossal is the last of the 12 paired cranial nerves that supply motor control to the tongue, allowing one to speak, swallow, and move stuff around in your mouth. It's also the nerve that helps Americans roll their Rs and Maharashtrians liven their s. Now, that you have tried out both accents, we can get back to Liza.
Her nerve was feeble because of a tumour that arose from it after having gradually grown to the size of a Mediterranean lemon,where it compressed her brainstem, making it hard for her to even walk unsupported. "We have to get this thing out," I told her, assuring her it was not cancer, but a benign tumour that we call a schwannoma, receiving its name from the outer covering of Schwann cells that encircle the nerve.
"I'm HIV positive, you do know that," she reiterated tentatively. "That's fine," I said brushing it off, aware that HIV is now a well-controlled, easily managed entity in a majority of cases. "There's just a slightly increased chance of an infection," I said casually, "but it's nothing we can't deal with." Little did I realise that these words would come back to bite me in the backside.
The next morning, we opened up the back of her head behind the ear in the usual fashion. The cerebellum was tense and became soft after the release of some cerebrospinal fluid. With gentle retraction of the pulsating brain, we saw part of the Mediterranean lemon glistening back at us. 
It was like a sighting of a yellow moon after waiting for a cloud to pass, except that in this case, we were moving the cloud. We entered the tumour, patiently coring it from its centre,until it collapsed on itself, relieving the tension from the stretched hypoglossal nerve. With a set of sharp instruments and soft movements, we teased off the last bit of tumour from the nerve, which appeared weary, but intact. 
Every single time I remove a tumour like this, which obscures most of the anatomy when we begin, but brings into view the entire panoramic vista of nerves and arteries once it has been removed completely, I can't help but marvel at a beauty that one can never quite be bored of. It is simply mesmerising.
The next day, she woke up crisp with no further worsening of tongue function. She could eat, chew, and swallow, and I was confident that with some oro-facial rehab, she would regain normal function in a few months. As long as the nerve is not damaged completely, it almost always heals over time. "You'll have to work your tongue in ways you haven't before," I said in jest a few days later, when she was discharged. 
When she came back a week later to remove her stitches, I noticed some pus seeping out of the wound. This is always an ominous sign. A CT scan showed it was tracking out from deep within. "We have to take you back to surgery and wash this thing out," I said to her, my head in my hand. "Can I not just take some antibiotics to see if it settles?" she reasoned. I said it was an option, but cleaning it up from within would help allow the antibiotics to act better, and we could also send the pus for testing." She agreed meekly. It pains a surgeon just as much as it hurts the patient to go back to surgery. 
We took her back and washed out all the muck that had defiled such a pristine operation. We valiantly attempted to refurbish it to a state where we left it last, akin to restoring the Mona Lisa. Once again, we thought we had done a pretty good job, as she was up and about the next day in mint condition.
The day after when we went on our rounds, we noticed she was talking abnormally, not responding to simple commands, and refusing to get out of bed. All she did was moan in pain. Her neck was stiff. We stuck a needle in her spine to drain some fluid via a lumbar puncture, and as suspected, the results proclaimed meningitis—a life-threatening infection to the central nervous system. We had to step up the antibiotics and pray. "We have to hope she responds to the medication," I told her daughter Grace, feeling dejected and confused by the mayhem her mother was being put through, but stoically accepting it all the same. 
My car key was strung to a keychain that coincidentally had her name Grace etched on it, and I pulled it out and gave it to her. The other side had 'Grit' inscribed on it; I think seeing it made her feel better. Two days later, Liza was back to her usual self, eating her breakfast, taking walks in the hospital corridor, and making jokes with the hospital staff. My anguish was finally subsiding. She told me she was eager to go home. "Soon," I said, "very soon."
She was getting better each day, until one morning, I walked into her room smiling to wish her a good morning, but she was still asleep. 
Grace explained, "She went to sleep with a headache, so I'm just letting her rest it out." "Wake up, Liza," I shook her, first gently and then with some vigour. She refused to budge, and all I could hear was heavy breathing. I dug my fist deep into her sternum, but there was no response, even to pain. "She's deteriorating!" I shouted. The crash-cart came in and we thrust a breathing tube down her throat to secure her airway. What had been a tranquil room in a hospital ward suddenly transformed into a battlefield. We connected her to a ventilator and got an urgent CT scan. She had suffered a massive haemorrhage in the cerebellum. It was as if a bomb of blood had burst in her head.
We rushed her back to surgery, excising part of the cerebellum and removing all of the blood clot. She came out alive,but never completely woke up. We eventually sent her to rehab, the roller coaster finally at a precipitous standstill. One day, a few months later, Grace messaged me to say, "She's opening her eyes and moving around." 
It had been one hell of a ride. 
The writer is practicing neurosurgeon at Wockhardt Hospitals and Honorary Assistant Professor of Neurosurgery at Grant Medical College and Sir JJ Group of Hospitals.