More than half of Mumbai's people live in slums covered with blue plastic. The other half, in their towers, are oblivious to the very people their daily lives depend on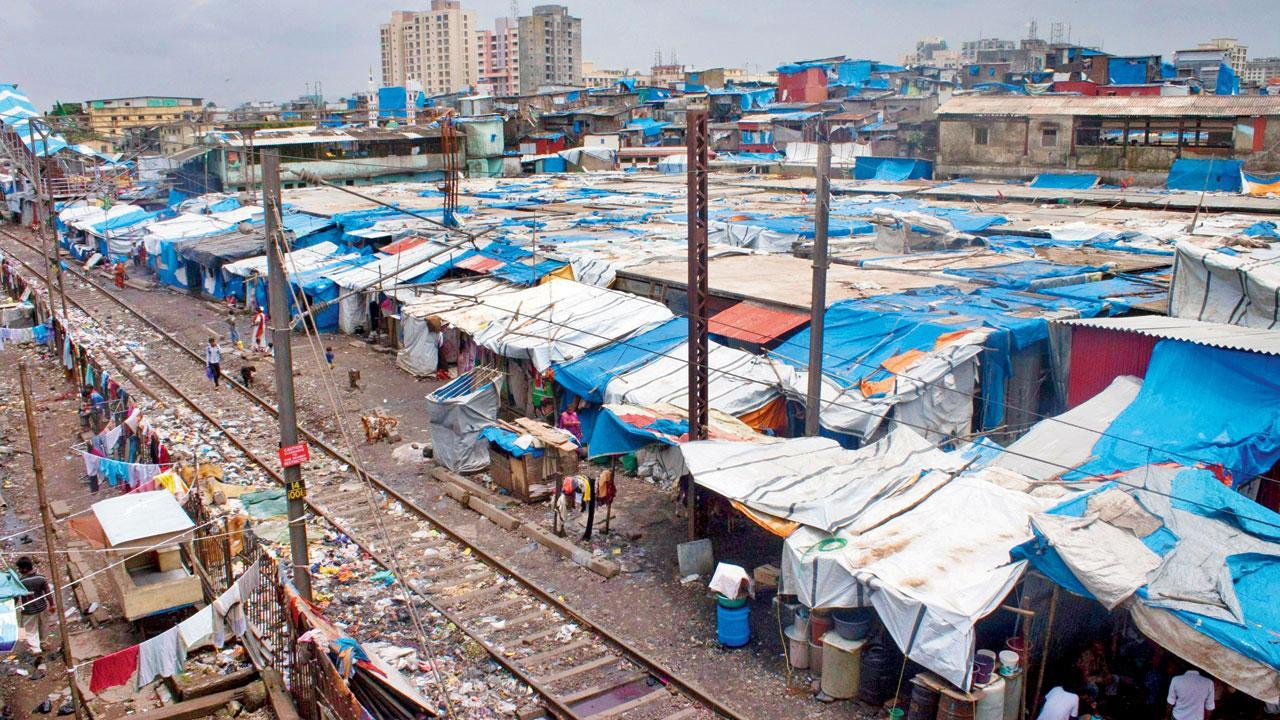 I believe that half of Mumbai will live unaware of the other half until some sort of cataclysmic event—like an earthquake—creates a new equality by stripping them of their glittering material attachments, Representation pic
Listen to this article
The view from the blue shanties
x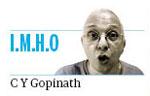 I should have expected some changes; it's been over a year since I last visited Mumbai. But this time, there was something different, unsettling, about the view through the window as my flight fell toward the maximum city.
It's not that slums and skyscrapers have not always been uneasy neighbours in this cityscape. The brisk bai who serves a dozen apartments in your high-rise is on time every day only because her shanty is right outside your palace gates. The last things you see before touching down on the silky runways of Mumbai's international airport are usually the chaotic conundrums of the world's largest slum, Dharavi.
ADVERTISEMENT
This time, I flew over seas of blue, the plastic sheets that keep the rain out of the tin-room shanties they cover. They were unbroken except where, without warning, a bristly outcrop of high-rises would muscle its way out of the sprawling slum below.
Over 10 lakh Mumbaikars, or roughly 52.5 per cent, live in slums. Half of this Gothic Mumbai scrabbles daily for work, income, basic food, dignity, health and a decent life.
One of them cooks for you. Another drives your car. Perhaps a third mops your floor and washes your dirty clothes. When you have your high-so rooftop parties, the people from the blue shanties move around between guests, invisible and unseen, canapés on plates for all.
Some people from the towers proclaim the domestic help to be "equal" and even address them in English, as though that proved their point. Here are two test questions for them—
What would you feel if your bai sat down to eat lunch at the same table with you and your family? 
More interestingly, what do you think she would feel if you invited her to?
My questions floated, wordless, till the end of my India visit in Kolkata, where my friend Gulan was trying to pretend she wasn't turning 70. Finding me captive and pliant, she bound me to a chair and insisted I watch two movies almost back-to-back: Sir and Gully Boy. 
And there they were again—the people from the blue shanties. Both films are bold, audacious explorations of the dreams and primal screams of people defined by what they do not have, from money and possessions to dignity and hope. 
In Sir, Ratna (Tilottama Shome) comes from her village to work as a maid for a rich builder's son, Aashwin, fresh from a broken engagement and a promising life in New York. Ratna, fleeing from the ignominy of widowhood in a village, dreams of being a fashion designer. An unlikely romance blooms between these two people from different universes. But can such a relationship even work?
Gully Boy, based on the real-life story of the rapper Naezy, is also about a dreamer from the blue shanties. With an angry  father who tells him that a "servant's son is doomed to also be a servant", Murad aka Gully Boy, learns that life is about changing your reality to match your dreams, not the other way about.
In Sir, Aashwin's buddy points out reasonably that the relationship would never work because "she can't even use a fork". The maid knows that she would be reviled and shamed in the building as well as her village if she fell in love with a rich city boy.
In Gully Boy, the rich girl Sky (Kalki Koechlin) falls for slumdog rapper Murad. When he points out how different their worlds are, she says, "You are an artist. What does it matter where you're from and what you bring?" 
I believe that half of Mumbai will live unaware of the other half until some sort of cataclysmic event—like an earthquake—creates a new equality by stripping them of their glittering material attachments. 
I equally believe that there may be nothing more important in this country and at this time than to stop being yourself for just a moment and step into someone else's shoes, even if only for a few days. 
What does a woman in a hut whose husband has brought home a mistress feel like? What does it feel like to be a homeless street child? Or a graduate youth refused work because of his beard? What does a young woman go through when told to marry instead of finishing college? 
I can promise that you will struggle, and you will give up, exhausted. Your very presence will change the people you want to understand. But the effort matters more than the result, even if all you discover is how little you know about the people so closely intertwined with your world.
In one of Gully Boy's most poignant moments, Murad is chauffeuring his boss's daughter, who is crying soundlessly in the back. He longs to reach out to comfort her but knows that cannot happen between their universes. It leads to some of the most memorable rap lyrics in the film —
Ab dekho to hum pass hain
Lekin socho kitni doori hai
Ab kaisi yeh mazboori hai
Ab socho kitni doori hai
You can reach C Y Gopinath at cygopi@gmail.com
Send your feedback to mailbag@mid-day.com
The views expressed in this column are the individual's and don't represent those of the paper.
"Exciting news! Mid-day is now on WhatsApp Channels

Subscribe today by clicking the link and stay updated with the latest news!"
Click here! Will you take intranasal vaccine as a precautionary dose?