Solicitor General is unaware of studies showing that kids of same-sex couples have high self-esteem, good school outcomes and are less prone to behavioural problems than those of heterosexual parents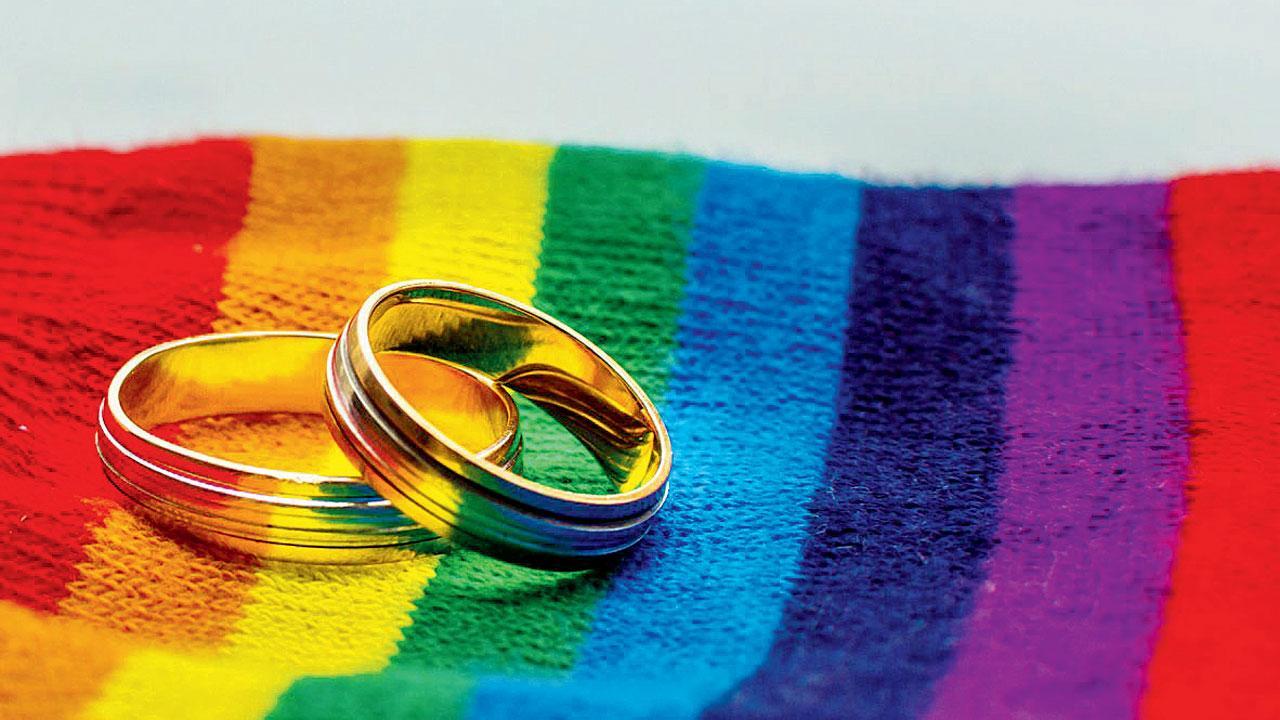 A vast body of literature indicates that the quality of parenting and family relationships have a stronger influence on child growth than family structure. Representation pic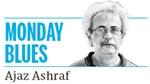 The Union government's affidavit to the Supreme Court on same-sex marriage insinuates that such couples are less suitable than their heterosexual counterparts for rearing children. The affidavit claims the institution of marriage, defined as comprising a biological man and a biological woman, places upon spouses the "joint responsibility for supporting and raising children born of the marriage and to ensure their mental and psychological growth in the most natural way possible." The government evidently believes it is unnatural for same-sex couples to raise children.
This was not the opinion of the United States of America's Supreme Court. In the 2015 Obergefell vs Hodges case, the Supreme Court took into consideration the development of children, either adopted or born through artificial insemination, who grew up in same-sex households. Persuaded by a vast body of literature showing that the quality of parenting and family relationships have a stronger influence on child growth than family structure—that is, number of parents, biological vs adoptive parenthood, and parental sexual orientation—the judges ruled, 5-4, that gay and lesbian persons enjoy the fundamental right to marry.
ADVERTISEMENT
In 2017-2018, Cornell University reviewed 79 scholarly studies, conducted over the preceding three decades, on the well-being of children with lesbian or gay parents. Seventy-five of these studies concluded that children of such parents "fare no worse" than others. The four outlier studies were faulted for being based on data on children who had endured family break-ups. Broken families, regardless of the sexual orientation of parents, are known to negatively impact children.
Cornell University uploaded several of the studies it reviewed. I accessed, among a few, Rachel H Farr's 2017 longitudinal study, which involved observing subjects over a span of time. Farr collected her first "wave" of data between 2007 and 2009, and then from 2013 to 2014. She concluded that her study "further supports that those children adopted by LG [Lesbian, Gay] parents are well-adjusted, not only in early childhood, but across time into middle childhood [between six and 12 years]."
Also Read: Indian mathematics for the ego
Jennifer L Wainwright and Charlotte J Patterson showed, in 2008, that children close to their parents, whether same sex or otherwise, scored high on psychological wellbeing and school outcomes, with less incidence of substance abuse among them. Indeed, family relationship, not its structure, is the principal determinant of child well-being. As early as 2004, F MacCallum and S Golombock showed that children in "planned lesbian families" experienced higher levels of interaction with their parents—and perceived them as more available to them than children in single heterosexual mother families did. This cannot become an argument for abolishing single motherhood, can it?
A 2014 Netherlands study, by Henny Bos, Loes van Gelderen and Nanette Gartrell, came to a stunning conclusion: Adolescents born and raised in lesbian two-mother families notched up higher scores on self-esteem and were less prone to behavioural problems than those in families with heterosexual parents. Their finding is stunning because LG families worldwide are susceptible to stigmatisation.
Simon R Crouch, Elizabeth Waters, Ruth McNair, Jennifer Power and Elise Davis carried out a study in Australia where, in 2012, persons below 25 years who were living with two same-sex parents were estimated to be about 6,120. In the preceding 10 years, the number of same-sex couple households increased from 19,000 to more than 33,000, considered a conservative estimate. The five authors found that these children were faring well on "most measures of child health and well-being", apart from demonstrating, yes, higher levels of "family cohesion than population samples."
Crouch et al, as do many other scholars, note that when children of same-sex couples experience stigma, they are more likely to display psychosocial problems. The experience of stigma varies from country to country, with children in the US experiencing more homophobia than, say, in the Netherlands.
But then, minority groups in a population experience stigmatisation on various other counts, not just for their sexual orientation. In India, students admitted to elite institutions through reservation are often derided, leading to suicides on campuses. Since 2018, 33 students died by suicide across IITs, IIMs and National Institutes of Technology. This cannot, obviously, become an argument for rescinding the reservation policy. Should Muslim students withdraw from Hindu-dominated schools because they now run the risk of stigmatisation?
The Australian study points to the trend of researchers refraining from comparing the sexual orientation of children living with same-sex parents to that of kids with heterosexual parents. This is because such comparisons falsely, even though implicitly, link sexual orientation with child well-being—and also stigmatise same-sex families. Heterosexual parents do not necessarily replicate their sexual orientation in the children they beget. Think author Vikram Seth, or film director Karan Johan, who has two children.
This is why it is important to highlight Solicitor General Tushar Mehta's vacuous response to Chief Justice of India D Y Chandrachud, who said, "The adopted child of a lesbian or gay couple need not necessarily be lesbian or gay." Mehta shot back, "It may be the CJI's personal view… It may not be a proper reflection of the child's psychology when groomed by such couples…" Mehta is clueless about the psychology of children and same-sex couples.
The writer is a senior journalist.
Send your feedback to mailbag@mid-day.com
The views expressed in this column are the individual's and don't represent those of the paper.