A new translation of feminist Savitribai Phule's 1848 Marathi poems reflects on the pace of social change in Maharashtra and beyond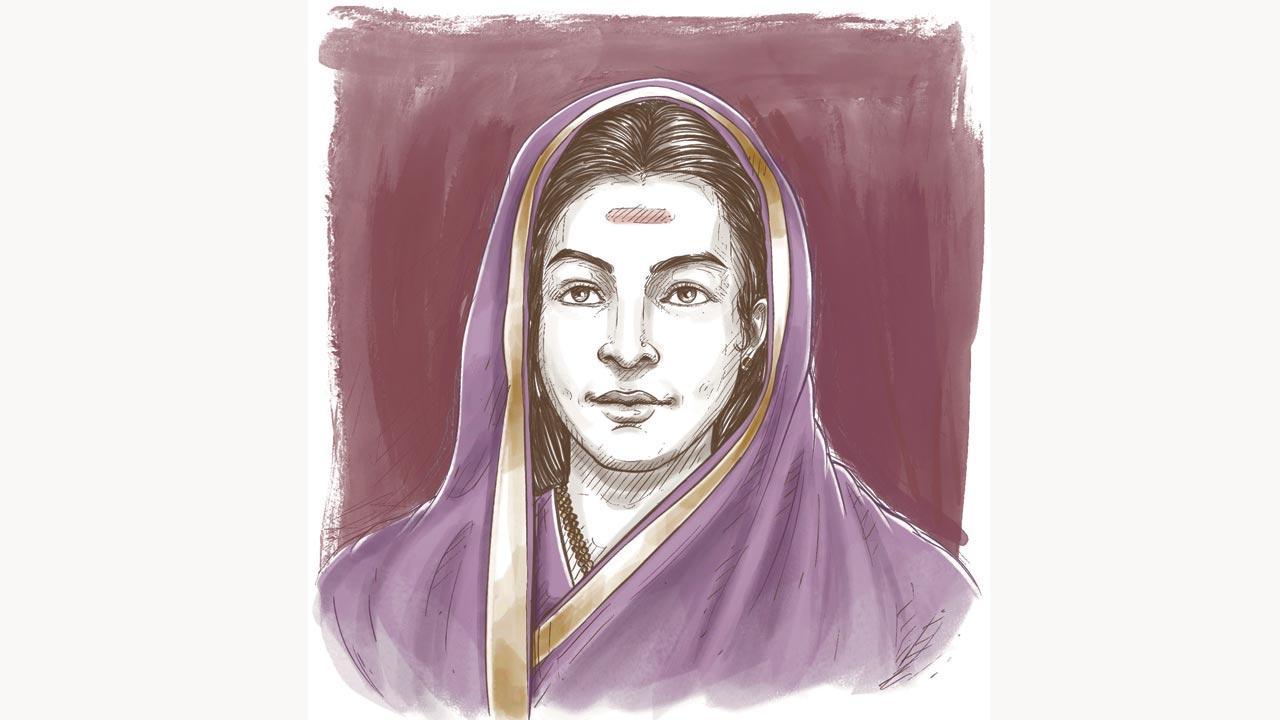 Illustration/Uday Mohite

Learn to read and write/Good times are here, our English mother is here." The excerpt from Savitribai Phule's first anthology of poems, Kaavya Phule, is to be appreciated in the social context of late 19th century India, where women and other suppressed sections of society did not have access to education.  Savitribai and husband Jyotiba Phule, who founded the first school for girls in Pune's Bhide wada in January 1848, saw English education as a ray of hope for inclusion of women and others, who were denied social mobility in the traditional caste-driven educational institutions, both in the Mughal and Peshwa periods. 
This columnist wondered how the poem could be easily misconstrued in today's political context where the demand for the use of Marathi is widespread during election campaigns. Thankfully, the English translator of Kaavya Phule, Priyamwada Redican Chakne, 33, introduces Savitribai to the uninitiated in uncomplicated terms—the gutsy Shudra woman, impacted and inspired by her husband's idea of holistic social reform, who saw English education as an escape from caste discrimination. That's precisely why Savitribai concentrates on the strategic significance of English, which "ends cruelty and brings humanity to the shudras". In fact, the Marathi original poem sounds even more scathing as Savitribai terms "Moglaai, Peshwai, Moorkhashahi" as systems which were too idiotically unfair for the oppressed classes.
ADVERTISEMENT
Kaavya Phule is an anthology of 41 poems, resembling ovees—rhymes written in a set metric form used by saint poets of Maharashtra. Savitribai Phule, the poet propagates a singular message of embracing English and formal education in general, so as to "take humanity to its highest form". For her "knowledge is superior wealth". She urges a strong work ethic too as "work is either done or not done. Death does not ask why". She also is a rational being who looks down upon superstition and blind faith. Her form of prayer is not "smearing shendur mixed with oil upon a rock" or "sacrificing a goat in exchange for the blessing of motherhood". She says, "One must think in order to attain enlightenment (Savitri vadate/Karuni vichar jeevan sakaar)." 
Also Read: Mapping Modi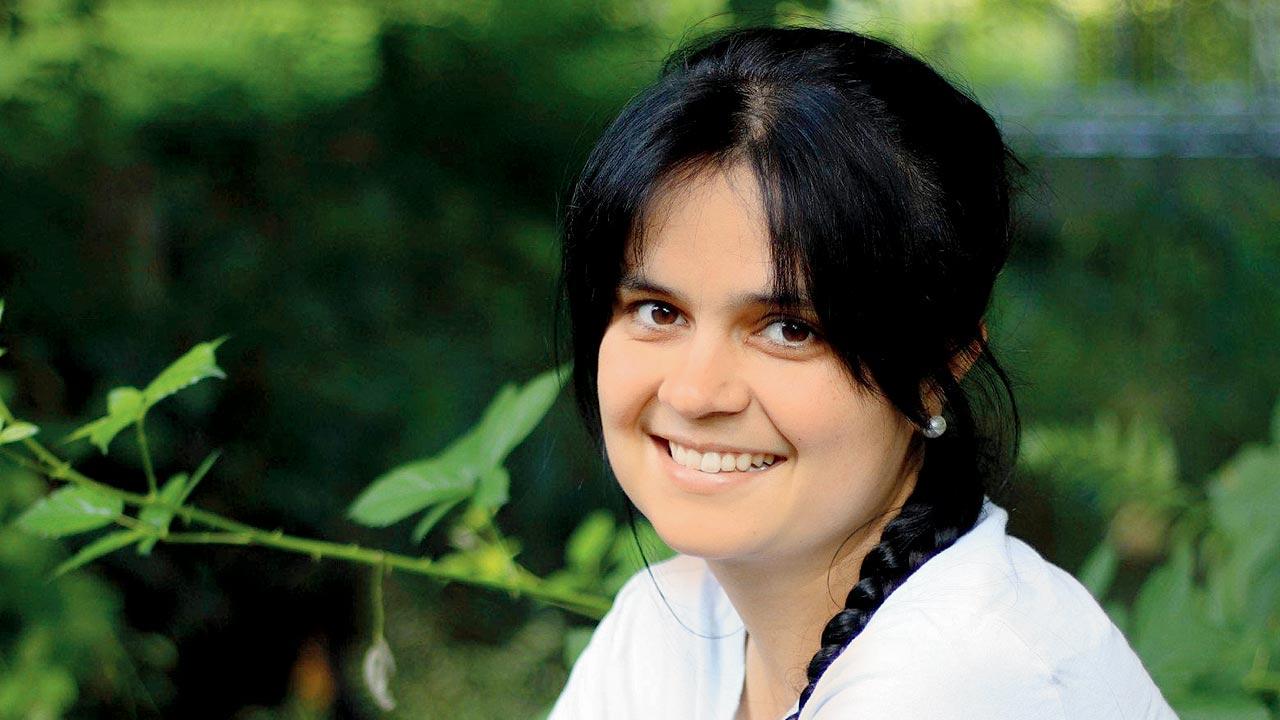 Rotterdam-based translator Priyamwada Redican Chakne says her grandmother "owed her life and career" as a school headmistress to Savitribai Phule's efforts for women's education. Kaavya Phule brings alive her grandmother's sense of gratitude
Savitribai's idea of prayer, faith and enlightenment instantly reminds us of the reason-backed practical wisdom imparted by Maharashtra's saint poets.  Saint Dyaneshwar openly stated: "Yog yaag vidhi yene nohe siddhi (One doesn't achieve enlightenment by solely relying on yoga and rituals). Saint Tukaram condemns devotees who seek salvation in pilgrimages (Dev aahe antaryami, vyarth hinde teerthgrami).  Saint Savta Maali goes a step further and seeks God in everyday vegetables—"kanda mula bhaji awaghi vithai majhi".  
The anthology hence, belongs beautifully to the lineage of saint poets—thought leaders—who advocated scientific temper and questioned the status quo.  Savitribai Phule places supreme importance on the act of thinking ("wake up to learn"). Likewise, her definition of a saint also provokes thought—"those who speak and act in accord are men and women worthy of worship". In three poems, she showers direct praise on her husband Jyotiba, who not only awakens her to "serve the Mahar and the Mang", but his words are "the reflection of life itself". Savitribai accepts that "the business of life is laborious", but "one must strive to keep calm through the pains of worldly engagement". She is clear-headed about the way ahead.
Interestingly, Priyamwada Redican Chakne, is also clear about her reasons for rendering the book in English.  She is also cognisant about the earlier translations of Savitribai's works. Translation has been a family enterprise for her. "It was such an adventurous journey, especially the research phase when I revisited stories I had read as a child, about Bali-Raja, Tarabai, Madan and Rati; and stories about Savitribai herself. It was an even greater adventure because I got to do this with my childhood friend Nikhil Nirgude, and my father and brother, of course.  We are all suckers for a good story," says the translator, who is a spoken word artiste and educationist. She, along with her father Patrick Redican, a writer of children's books, are currently designing a spoken word set around Savitribai Phule's life.  It will be a solo act retelling Savitribai's story against the backdrop of late 19th century India. The act will be an English-Marathi blend of prose and poetry. 
Born in the temple town Jejuri to an Indian mother and Canadian father, Redican is currently based in Rotterdam, where she lives with her husband Nilesh Chakne, a software engineer, and her four-year-old daughter Ovee. Having been raised in a pilgrim precinct blessed with a distinct history and mythology, her innate interest in Kaavya Phule was organic.  Both, Redican and Nikhil Nirgude have also worked on Rangi Rangla Shriranga, the next book named after saint Soyarabai's popular abhangs. The translations will be accompanied by prose passages, which will explain the 14th century poems for present-day readers. 
Jejuri is Redican's maternal grandmother's home. Her parents, who met on a Sahaj Yoga tour of rural Maharashtra, opted to settle over there after a short stint in Pune.  They opened the first pharmacy in the temple town. They started their own experimental school, Vishwa Nirmala Vidya Mandir, in 1992 which ran for 24 years. Priyamwada and her brother Chandrakant are amongst the school's oldest alumni. Incidentally, Chandrakant Redican recently translated 200 abhangs of 17th century poet Saint Tukaram. The serialised abhang series on Instagram gained considerable traction.
Redican laments the fact that Savitribai's mastery over poetry is not very known. "Every Indian student at some point in their education is exposed to the writings of Gurudev Tagore. Similarly, they should also have access to the poems by Savitribai Phule." The translator has a personal interest in Savitribai's life. Her maternal grandmother Suman Abnave lived in Ganj Peth, Pune, a few metres away from the wada, which once housed Savitribai and Jyotiba Phule.  Her grandmother "owed her life and career" as a school headmistress to Savitribai's efforts for women's formal education. Redican shares the same sense of gratitude towards Savitribai. And so does every woman in India.  
Sumedha Raikar-Mhatre is a culture columnist in search of the sub-text.  You can reach her at  sumedha.raikar@mid-day.com