Chetan Bhagat is a god because his really badly written novels sell a crore copies the day they're released. My question: so who defines good writing?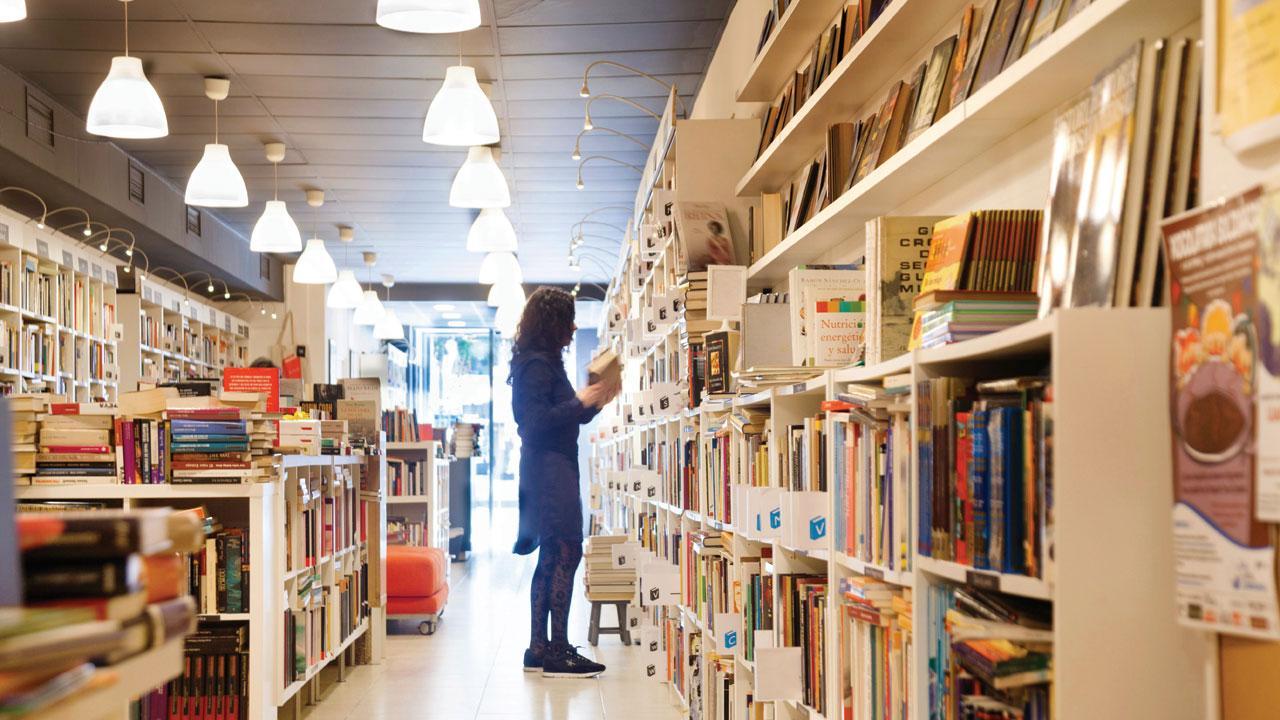 Since all writers have inflated opinions of their own ways with words, a better question to ask is: who decides what good writing is? Representation pic/Getty Images
Being such a great writer," my late brother Ramu said, "with such mastery over English, you should easily be able to write bad English better than Chetan Bhagat. Right?"
With that, he threw down the gauntlet — could I write bad novel that would be more popular than Bhagat's bad novels? It was what Bhagat himself would have called a challenge from elitisthan.
It was 2014, and his sixth novel, Half Girl Friend, had just come out. The myth was that a crore copies usually sold on the first day. The outrage, if you eavesdropped at posh parties, was that Bhagat wrote really bad English and made a fortune doing it.
My own first novel, The Book of Answers, had just been published by HarperCollins three years earlier and nominated for the 2012 Commonwealth Book Prize for Best Fiction. You'd be hard put to find someone who knew it existed. I found a single copy on the lowest shelf of an airport book shop.
The late great Anil Dharker moderated the launch of my novel at the NCPA and Chetan Bhagat was one of the speakers on the panel. Realizing that he was in the presence of a doomed writer, Bhagat cleverly spent his time plugging his newest work, Revolution 2020.
A few months of dismal sales later, I was sitting disconsolately at a Cafe Coffee Day when a friend suggested that my audience was right there in that shop. If I could get through to them, I would have sales. Inspired, I did an instant poll of the 26 millennials there, asking five questions —
1. Have you heard of Chetan Bhagat?
2. Have you read any of his books?
3. Do you think he is a good writer?
4. Will you read his next book?
5. Have you heard of C Y Gopinath?
Everyone there answered yes to the first two questions. Twenty of the 26 thought he was an atrocious writer but all of them said they would definitely read his next book. Needlessly to say, none of them had heard of C Y Gopinath.
Go ahead, say it — no one really cares about good writing. Bad writing sells. One of the worst written books of recent times, the 50 Shades of Grey trilogy, made an unknown woman called E L James a millionairess and became a Hollywood mega-hit. Write a worse novel than her and retire to an island in the Caribbean.
It's every English language writer's vanity that he or she is master of the craft, which they equate directly to excellence in English. But Indian English is its own khichdi, descended with a thud from the pompous British archaisms of the civil service — he searched from pillar to post on a war footing, leaving no stone unturned — to the modern boli hand-moulded by Bollywood. What goes of my father?
Since all writers have inflated opinions of their own ways with words, a better question to ask is: who decides what good writing is?
In the 1990s, newspapers began wanting pieces no longer than 600 words without too many facts or polysyllabic words because, you know, low attention span.
Undeterred, Delhi University added Bhagat's Five Point Someone to their undergraduates reading list under the Choice Based Credit System, along with Little Women, Murder on the Orient Express and a Harry Potter. A senior CBCS official declared, "Writing does not necessarily mean writing heavyweight non-fiction books or highly dramatized fiction. It also includes writing generic but important content properly such as blog posts, cover letters or. . . Facebook posts."
Well, at least we know where that train is going.
Meanwhile, each successive iteration of Google's search algorithm redefines what their crawl bots will tag as good writing. Recently, liberally embedding certain popular search terms in your writing would please the Google god. 
The algorithm's newest release, BERT, uses Artificial Intelligence and Natural Language Programming. The new mantra for getting readers is E-A-T — expertise, authority and trustworthiness. Google wants to feed users (note, not readers) confidently presented stuff they never knew about written in ways they'd never read before. Terms and conditions apply, especially on grammar, punctuation, overuse of adverbs, paragraph length and how unputdownable your first page is. 
Your choice is clear — write for your reader, try to make Google happy or let the words flow naturally. Bhagat has figured this one out. That's why he's a legend and I'm the fellow in the corner table at Café Coffee Day.
Oh, and about my brother's challenge — I took it up. I've been working for the last three years on a really bad novel that will hopefully make me very rich. It's called Aur bajegi thodi thodi. I have the whole story in my head, with characters and plot twists. 
But damn, it's really quite difficult to write bad English.
Here, viewed from there. C Y Gopinath, in Bangkok, throws unique light and shadows on Mumbai, the city that raised him. You can reach him at cygopi@gmail.com. Send your feedback to mailbag@mid-day.com
The views expressed in this column are the individual's and don't represent those of the paper.