Something is very wrong. Psychologists are noticing a spike in the number of adult children who are switching their parents off, no reasons given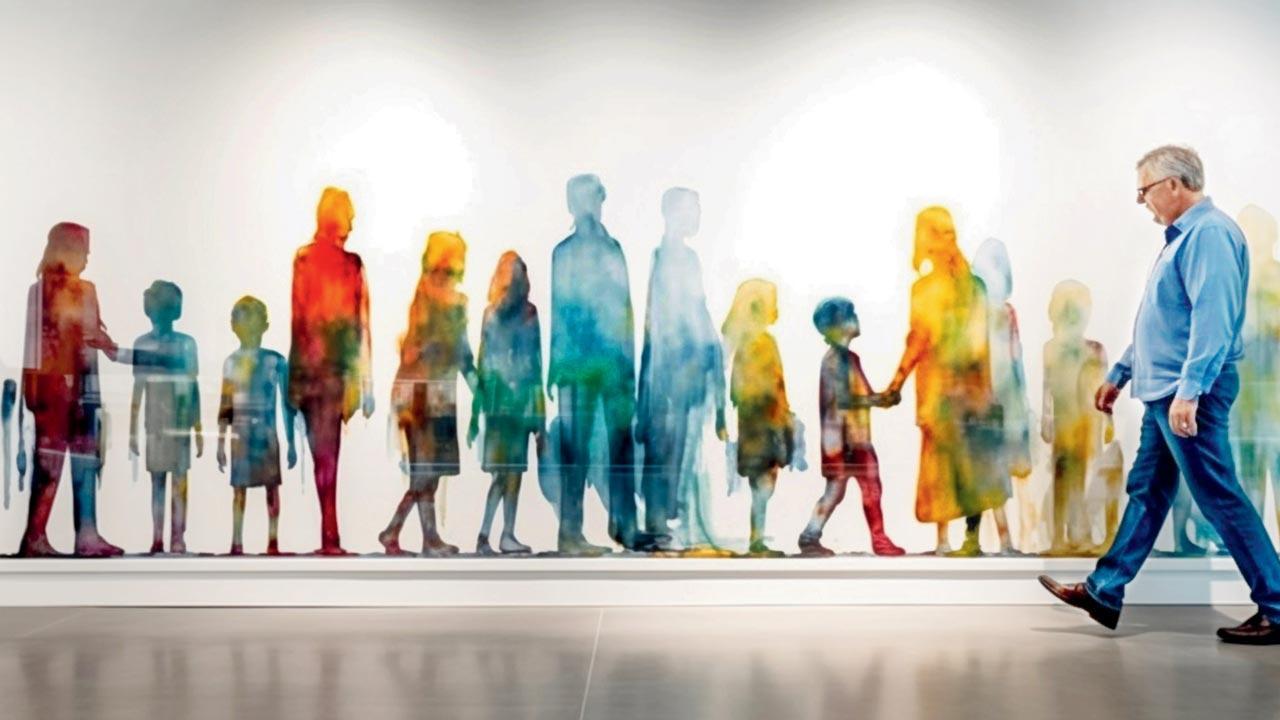 We also live in a world where the list of behaviours considered harmful, traumatising or abusive, has grown enormously. Illustration by C Y Gopinath using Midjourney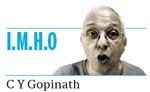 His name is Vikas, and that's just a name I made up. There are three realities in Vikas's life at this moment.
Reality #1. His two daughters, both in their late 20s, don't talk to him any more. They've ghosted him.
ADVERTISEMENT
Reality #2. He loves them beyond words, as he always has, and misses them every waking moment.
Reality #3. He cannot begin to fathom how on earth it has come to this.
Vikas has been an exemplary parent, even after his marriage ended. He has been kind, caring, dutiful, responsible, making sure his girls got the best education and childhood he could give them. The elder daughter works with a trading firm in Belgium, and the younger is doing an internship with Apple in Ireland.
They stopped talking with him quite suddenly, one day, without warning or explanation.
Vikas is the tip of a very cold, large iceberg that no one ever talks about. But yesterday, I sat down and counted. Of 12 families that I consider myself close to, children have ghosted their parents in nine. 
There is a pattern: the 'ghosters' are of the new generation, Millennials and Gen X'ers, children of crypto, climate change, rising sea levels and fake news. Many of them were sent to study in western universities, absorbed new values and became part of India's diaspora.
The ghosted, too, have something in common: they are Baby Boomers and Gen X'ers, often from struggling families, people who bootstrapped themselves into middle-class wealth and prosperity. They are parents who understood poverty and want, and did everything possible to make sure that their children didn't have to struggle the way they did.
Mridula was a super-mother of extraordinary compassion, intelligence and creativity. She shepherded two daughters through a difficult childhood, dealing with one's depression and the other's cognitive challenges, making sure their home in Mumbai was the very opposite of the toxic, abusive one she had been born into. Now, divorced and single for a decade, she watches them safe and successful in their lives and careers, one in Singapore and the other in Sydney, Australia.
They ghosted her a few months ago, no reasons given. 
Avinash, now a business tycoon in Trivandrum, gifted his son a R27-crore mansion outside Cochin on his wedding. Today, he stands ghosted by his son and two daughters.
Something is very wrong. Though exact numbers are still hard to come by, psychologists are noticing a spike in the number of adult children who are simply switching their parents off, no reasons given. 
From the outside, it might look like a window into the dark souls of abusive parents who finally got what they deserved. They must have done something, why else would a child take such a drastic step? You're equally likely to hear the opposite comment: This new generation, they're so entitled and privileged, blaming their parents for everything that doesn't go their way in life.
Take me, good example. I was the bad boy in my house, regularly belted by my father, but somehow I never grew up considering myself abused or battered. But social scientists are noticing that unlike an earlier time when estrangement was an extreme step caused by severe abuse, trauma and neglect, modern estrangement requires quite trivial triggers. 
An adult child goes incommunicado to work on co-dependency issues that he believes came from his parent's  over-parenting. Another wants to end the relationship because she is haunted by her mother's nagging voice in her head. Often ghosting happens just because the parent expects more connection than today's child is able to bear.
We also live in a world where the list of behaviours considered harmful, traumatising or abusive, has grown enormously. The quite acceptable family stresses of my childhood are suddenly pathological, requiring clinical intervention. 
Nick Haslam, a Melbourne University psychologist, says that this 'concept creep' has refined young persons' ability to review their childhoods and judge and redefine their parents as having been abusive.
Psychologist Joshua Coleman, who works almost exclusively with wounded parents, notes that the estrangement is initiated by the child, for whom the break might feel like an assertion of independence and autonomy. "There might be an upside for the kids," says Coleman, "but none for the parents."
For the ghosted parents or grandparents, it's shame at having failed as parents; the ineffable sadness of losing beloved adult children and grandchildren; and the constant tug of regret.
For many of the ghosted parents, it's a no-win game. If they were closely involved in their children's lives and education, they could later be judged guilty of over-parenting or 'helicopter' parenting. Ensuring a joyous childhood could come back to bite them as a complaint of having left the children unprepared for the harsh realities of the world.  
At times like this, I open my trusty Dr Benjamin Spock, whose heartfelt advice on parenting is probably still golden. Forget about disciplining them, he said. Be flexible, be affectionate and treat them as individuals. That's all.
Don't expect much, and you will never be disappointed.
You can reach C Y Gopinath at cygopi@gmail.com
Send your feedback to mailbag@mid-day.com
The views expressed in this column are the individual's and don't represent those of the paper