The Prime Minister's deployment of institutional power against Opposition leaders, his control over media, and his party's attack on the judiciary does not bode well for India's democratic system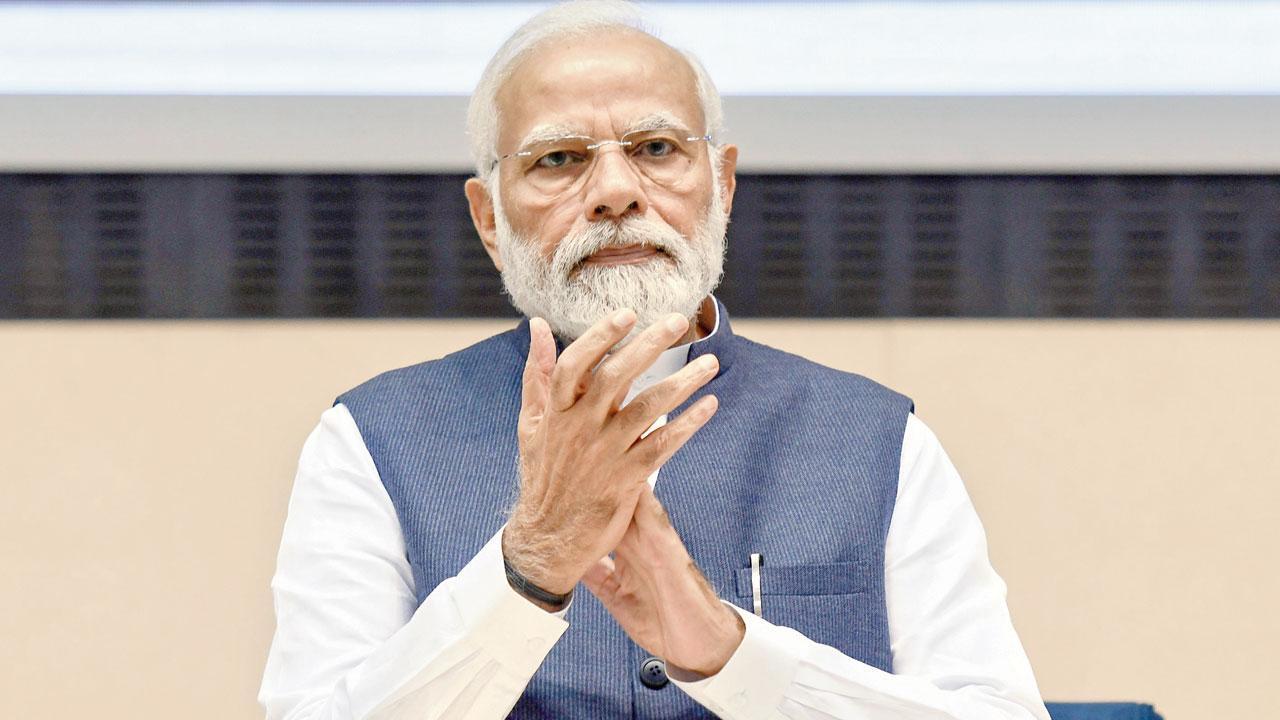 PM Narendra Modi is on TV channels with the frequency typical of dictators. One national newspaper headlines stories on the Opposition's criticism of the Union government with the BJP's denial of them. Pic/ANI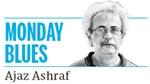 The hurry the Lok Sabha secretariat displayed in disqualifying Congress leader Rahul Gandhi speaks volumes about the rising political intolerance in India. With Bharatiya Janata Party leaders taught to treat political rivals as mortal enemies, they perceive the disabling of Rahul from contesting any election for the next eight years as their triumph. They see not our democracy dying, week by week, as the nation slides towards the 2024 Lok Sabha elections.
Steven Levitsky and Daniel Ziblatt, in How Democracies Die, write, "Mutual toleration, or the understanding that competing parties accept one another as legitimate rivals, or the idea that politicians should exercise restraint in deploying their institutional prerogatives" are necessary conditions for America's democracy to survive. In America as in India, "mutual toleration" and "restraint" are no longer considered a sin qua non of democracy.
ADVERTISEMENT
This is also evident from the BJP's initiative to suspend Rahul from the Lok Sabha for his remarks abroad. Now infructuous, that initiative will likely be revived in case Rahul secures a stay from a higher court on his conviction in the criminal defamation case, and his disqualification gets reversed. Governors harass Opposition chief ministers even as Central agencies hound or jail Opposition leaders. Very likely, more politicians would be in jail before the 2024 elections than there were ahead of the 1977 post-Emergency elections.
India's democratic credentials were sullied when the Delhi Police filed over 100 FIRs, last week, over posters proclaiming "Modi hatao, Desh Bachao" (Remove Modi, Save Country). This in a country where the Opposition's 1977 election campaign was pivoted on the slogan of "Indira hatao, Desh Bachao." The Jan Sangh, the BJP's earlier incarnate, was in the Opposition.
The PRS Legislative Research data underscores Modi's indifference to Parliament. Consider this: Manmohan Singh as Prime Minister participated, between June 2009 and February 2014, in 28 debates in Parliament. From 2019 to 2022, Prime Minister Narendra Modi did so in just nine debates, averaging three a year against Singh's 5.6 a year.
Sixty per cent of Bills in the 14th Lok Sabha went to Select Committees, 71 per cent in the 15th, but only 27 per cent in the 16th, and just 10 per cent in the current one. In Select Committees, parties sink their ideological differences to collectively improve upon the original draft of Bills. Presumably, Modi's BJP believes it is infallible. In the 2009 Budget session, 10 per cent of Bills were introduced and passed in the same session, in contrast to 85 per cent of Bills meeting the same fate in the 2020 Monsoon session. Thus, MPs barely get time to scrutinise Bills or elicit the opinion of experts and the public. All must accept what the Modi government divines.
Modi is on TV channels with the frequency typical of dictators. One national newspaper headlines stories on the Opposition's criticism of the Union government with the BJP's denial of them. Another seldom mentions Modi by name in its opinion pages, once highly regarded for their quality. The third has turned BJP leaders into columnists. "Buying off the media and the private sector [or bullying them into silence]" precedes the death of democracies, Levitsky and Ziblatt demonstrate.
It has become the wont of BJP leaders to question the Supreme Court's "basic structure" doctrine and to have a say in the appointment of judges. Law Minister Kiren Rijiju audaciously declared that a few retired judges are members of an "anti-India gang" that is instigating the Supreme Court to play the Opposition's role. An apathetic India watches as sheep do.
Contrast this to Israelis protesting every week against their government's machinations to trammel the judiciary's independence, including an attempt to acquire, Modi-like, a decisive say in the appointment of judges. In India, people pour out on streets largely over sectional interests, as farmers did, as certain castes do on the reservation issue, as Muslims did against the 2019-20 citizenship law, as Dalits do against caste atrocities. A united front of people to protect democratic ideals, such as free speech, human rights, independence of judiciary, is seldom forged.
Sure, Indians did vote out Indira Gandhi in 1977 for imposing the Emergency. Yet, as Christophe Jaffrelot and Pratinav Anil, in India's First Dictatorship, conclusively show, the "Emergency was dictatorship by consent. Resistance never came anywhere near toppling the regime. Democracy was restored at a time of Mrs. Gandhi's, and not her critics', choosing." Modi has not suspended elections but wields his enormous institutional power against the Opposition and dissenters. "This is how elected autocrats subvert democracy," write Levitsky and Ziblatt.
The danger to Indian democracy is whether Modi is voted out in 2024 or later, or retires, his successor might be tempted to emulate him. For, with media czars quick to fall in line, with links between judges who get sinecures in exchange for judgments convenient for the government, with the people indifferent to the state of Indian democracy, he or she would not feel compelled to revive democratic ideals. 
Unless Opposition leaders find methods of inspiring the people to engage with democracy every day, rather than merely turning out to vote once in five years, Indian democracy is unlikely to survive Modi—and beyond 2024.
The writer is a senior journalist.
Send your feedback to mailbag@mid-day.com
The views expressed in this column are the individual's and don't represent those of the paper.