The importance of winning the opening Test can never be over-stressed and it is here that the visitors enjoy bragging rights, India's strength for this Border-Gavaskar Trophy series notwithstanding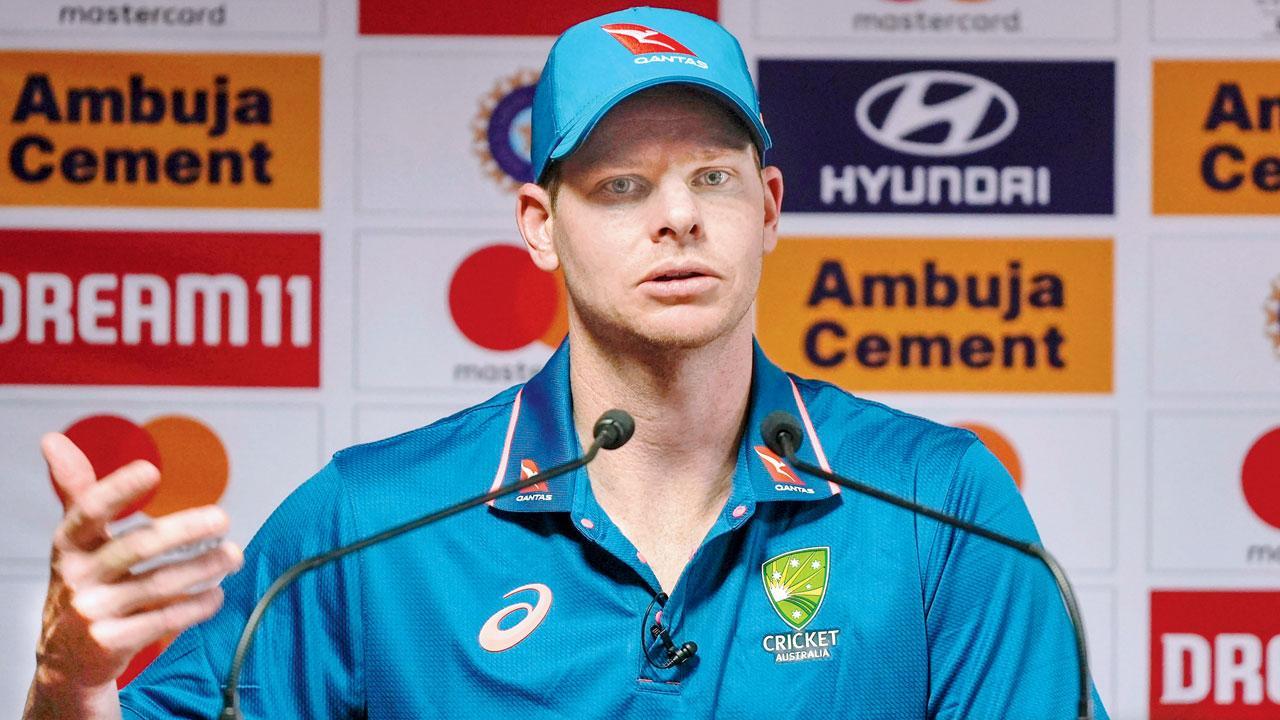 Steve Smith, one of Australia's star performers in the Pune Test of the 2016-17 Border-Gavaskar Trophy series, addresses the media in Nagpur on Tuesday. Pic/PTI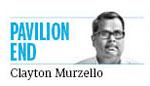 The 2022-23 Border-Gavaskar Trophy series opens in Nagpur today. You already know that. But did you know that Australia have won more opening Tests than India in their rivalry?
The Steve O'Keefe-triggered first Test win in Pune six years ago is still fresh in memory. While the bowling honours went to the left-arm spinner, Steve Smith probably played the knock of his life through his second innings 109.
ADVERTISEMENT
The India vs Australia Test story on Indian soil began in 1956-57 when Ian Johnson brought his team here for a three-Test series against Polly Umrigar's Indians. Leg-spinning all-rounder Richie Benaud, inspired by Englishman Jim Laker's approach in the 1956 Ashes, decided to shorten his run-up at nets just before the first Test of the 1956-57 series in Chennai. He went on to claim seven and one in the Test while pace ace Ray Lindwall fought illness to return figures of 7-43 in Australia's win.
Three years later, Benaud was captain and his team in India clashed with G S Ramchand's men who took a Test win off the Australians at Kanpur. The first Test of that series was in Delhi, where India were bowled out for 135 on the first day. The Aussies replied strongly with 468, which included 114 by Neil Harvey. The skipper and Lindsay Kline combined well to bowl out India for 206 in the second innings with opener Pankaj Roy scoring 99 of those runs. The Kotla spectators, according to Ken Mackay in his book, Slasher Opens Up, reacted violently to that Indian performance and resorted to bottle-throwing.
Mackay wondered whether the strong public reaction led to India's much improved performance in Kanpur.
Also Read: An infamous season alright!
Bobby Simpson was in charge of the 1964-65 tour and his team triumphed in the first Test at Chennai's Nehru Stadium over M A K Pataudi's side. The Indian skipper carved an unbeaten 128 out of his side's total of 276.
Australia fell short by only three runs for a 400-run second innings total and that powerful performance set India a target of 333. Openers M L Jaisimha and K S Indrajitsinhji fell for ducks and it was left to Hanumant Singh to battle on. He was ninth out for 94. Veteran Vijay Manjrekar threatened to be a thorn in Australia's side on Day Five, but his innings of 40 ended when batting star Norman O'Neill dismissed him with a leg break that took the edge of his bat to Simpson at slip.
Spearhead Graham McKenzie was Australia's hero with 10 wickets on what journalist Dicky Rutnagur described in The Cricketer magazine as a "dead wicket."
The visitors, despite the victory, were reported to have been unhappy over the umpiring.
A snippet in 200 Seasons of Australian Cricket mentioned how when "one anonymous Aussie" was asked to comment on Pataudi's innings, he replied: "Which one? I thought his third was his best."
The next Test in Mumbai ended in an exciting and famous two-wicket win for India followed by a draw in Chennai, which meant the series honours were shared 1-1.
McKenzie, the hero of 1964-65, claimed five wickets to ensure India didn't score impressively in the first Test of the 1969-70 series at the Brabourne Stadium. Keith Stackpole smashed a hundred against high quality spin and after conquering dehydration. Bill Lawry's team ended up winning 3-1.
In a bizarre bit of programming, it took another 10 years for Australia's next tour of India.
The second string 1979-80 Australian side surprised India a bit with their 390 first innings total, which included centuries by Allan Border and skipper Kim Hughes in the series-opening draw at Chennai. But five Tests later, Sunil Gavaskar's team became the first Indian side to beat Australia in a series.
Australia maintained their record of not losing the opening Test on India tours through the tied result, which opened the three-match 1986-87 series in Chennai.
The Test had several heroes but no bigger than the late Dean Jones for his courageous double hundred, compiled in extreme heat, exhaustion and dehydration. His captain Border copped an expletive from his new one-drop batsman when he used sarcasm to get a sick Jones to continue batting. In Cricket As I See It, Border reveals exactly what he told Jones: "Okay, mate, off you go. We'll get someone tough out here. We'll get a Queenslander [meaning next man Greg Ritchie]."
In 2004, not far away from that Chepauk ground, Jones told me in an interview: "Whether he [Border] meant what he said or not, but that was an example of telling every player in the squad that these are the standards I expect."
When Border learnt that Jones was admitted to hospital later that day, he thought to himself, "Bloody hell, I've killed him!"
The next time India and Australia clashed in a Chennai Test was for the Border-Gavaskar Trophy.
It was also the game where India broke the jinx of not winning an opening Test against their southern hemisphere opponents.
Australia soon got back to their habit of drawing first blood in the epic 2000-01 series (at Mumbai) and repeated their early brilliance by winning the Bangalore Test of the 2004-05 Border-Gavaskar Trophy.
The first Test of the 2008-09, also at the Chinnaswamy Stadium, was drawn while India pocketed both the opening Tests in the 2010-11 and 2012-13 rubbers. That was before they played on that Pune pit.
Will Australia bag another series-opener or can India open their account with a triumph that creates a great chance to win their fourth Indo-Oz Test series in a row? India can't be too far off for this unprecedented streak.
mid-day's group sports editor Clayton Murzello is a purist with an open stance.
He tweets @ClaytonMurzello. Send your feedback to mailbag@mid-day.com
The views expressed in this column are the individual's and don't represent those of the paper.