Brilliant batting deeds were witnessed during IPL-16. The young guns came to the party and veterans like Virat Kohli and Ajinkya Rahane joined in. All this bodes well for the forthcoming WTC final at The Oval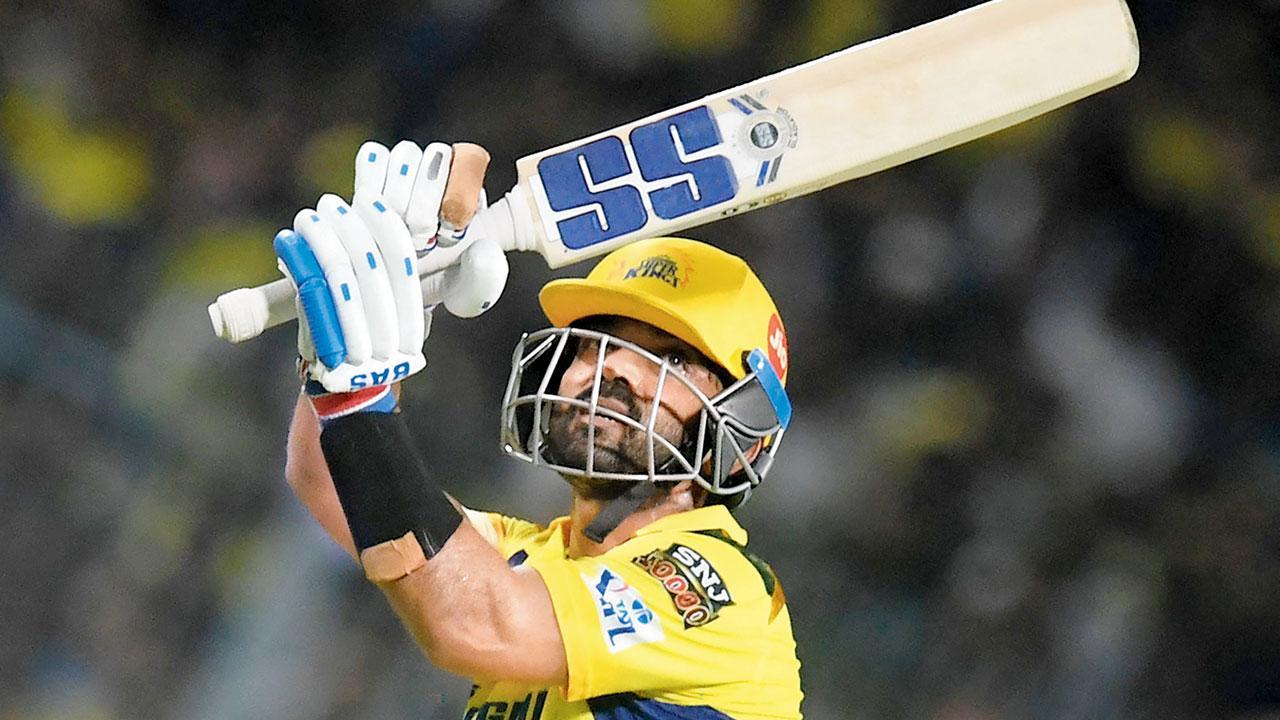 Chennai Super Kings's Ajinkya Rahane in full flow against Kolkata Knight Riders in an Indian Premier League-16 match at the Eden Gardens in Kolkata on April 23. Pic/AFP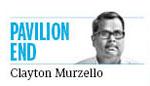 The young batting talent witnessed in Indian Premier League-16 across all 10 teams makes Indian cricket look seriously intimidating to their immediate and future opponents.
Kolkata Knight Riders's Rinku Singh provided indication that he can be seen finishing off T20 games for India soon. 
ADVERTISEMENT
Mumbai's Yashasvi Jaiswal showed time and again during the tournament that he has a special appetite for big runs. His 124 against Mumbai Indians at the Wankhede Stadium deserved to be a match-winning one, but it was not to be, as the hosts chased down the 213-run target. And how good was his unbeaten 98 against Kolkata Knight Riders less than two weeks later at the Eden Gardens! Tilak Varma of Mumbai Indians is another young batsman the selectors would have been impressed with.
Sai Sudharsan's innings for Gujarat Titans in the final against Chennai Super Kings on Monday night proved that he can ride the storm, pick up pace and go the distance. 
Shubman Gill is just 23, but he goes about his cricket like a veteran. He has the kind of talent and run-making ability across all formats which leaves little doubt that he'll turn out to be an all-time great. 
I dare say if and when Virat Kohli enters the final stage of his great career, Gill by then will be entrenched as the mainstay of Indian batting line-ups across all formats. He might also be groomed for a leadership role.
Two young batsmen who were expected to shine this year but didn't were Prithvi Shaw and Sarfaraz Khan, both Mumbai-based, both from Delhi Capitals.
The former's poor show must have Ricky Ponting in a spot. For, as head coach of Delhi Capitals, Ponting said in March: "I spoke to him [Prithvi] the other day about his attitude and the way that he's working and how things are going. I honestly feel that this is going to be his biggest season ever in the IPL."
While we hope that Shaw and Sarfaraz get back among the runs, these are indeed exciting times. At least where the shortest form of the game is concerned.
I have called the IPL a circus in my social media posts and, in many ways, it is, but kudos to the event in the main and the talent spotters of the respective franchises. 
The current situation caused me to remember what then BCCI consultant Geoff Marsh remarked when we were chatting at the Cricket Club of India in 2000: "There is no reason why India shouldn't be the best team in the world considering the talent they have."
Marsh, whose two sons Shaun and Mitchell have been part of the IPL and have seen much more of India's cricketing talent than Marsh Sr, will be delighted that India is finally doing justice to its resources.
Amidst all the batting feats by the young guns, one must not forget Kohli's centuries for Royal Challengers Bangalore. IPL-16 will also be remembered as the edition in which Chennai Super Kings's Ajinkya Rahane showed that the unlikeliest of transformations can happen in sport.
Dhoni wouldn't have been vilified for not playing the former India captain in the XI. The fact that he played him in 14 of the 16 games is testament to the kind of faith Dhoni had in his former India teammate. Sure, players have to go out and perform but they also require fuel in the form of encouragement. We'll probably never know the kind of conversations Dhoni and Rahane had before the Mumbai Ranji Trophy captain kicked off his impressive IPL-16 run sequence. But I'm guessing it won't be very different to, for example, Allan Border telling rookie Dean Jones before the 1986-87 series in India that he will be his No.3 for the next two-three years. Jones went on to score a breathtaking double century in the Tied Test at Chennai. And the record books show that Jones averaged 48.63 in that pivotal position.
"I felt 10 feet tall after that conversation with AB [Border]," Jones told me.
Another significant skipper-batsman chat was the one England captain David Gower had with Mike Gatting before the 1984-85 series unfolded in India. Gatting had been playing for England on and off after debuting in 1977-78. He hadn't scored a Test hundred in his first 30 Tests. On landing in New Delhi, the conversation as culled out from  Gatting's book, Leading From the Front, went like this:
Gower: What number do you want to bat? 
Gatting: Well, I've been batting 3 for Middlesex. l'd be very happy if I could do that.
Gower: Right. And I'll go in No. 4. What we'll do is, we'll try it like that for the first couple of matches, and then if it doesn't work we'll drop you down the order. All right, Gatt?
Gatting was thrilled. He wrote: "I looked at David, and I looked out over the city of New Delhi and suddenly I realised my life had changed. I wasn't going to be in and out of England any more."
Gatting went on to be one of the batting stars in the series. Not only did he get his maiden Test hundred in the series-opener at Mumbai, he also smashed a double century in the Chennai Test.
Back to Indian batsmen. The June 7-11 World Test Championship final against Australia is close at hand. Sure, Gill will be expected to extend his form displayed in the IPL. But much will depend on veterans like Cheteshwar Pujara, Rohit Sharma, Virat Kohli and Ajinkya Rahane too. The ball will be a red one and the conditions far different. What is constant is the importance of runs. All cricketing thoughts lead to The Oval.
mid-day's group sports editor Clayton Murzello is a purist with an open stance.
He tweets @ClaytonMurzello. Send your feedback to mailbag@mid-day.com
The views expressed in this column are the individual's and don't represent those of the paper.