The warmth of furry beds can't be found in your old traditional one
Representative Image
Inspired from the comfort of a classic dog bed, a group of university students designed Plufl, the world's first dog bed made for humans. If you're thinking that the Plufl is just an oversized dog bed, you're technically right but according to its creators, University of British Columbia students Noah Silverman and Yuki Kinoshita, it's much more than that. Apparently, the Plufl was engineered "to provide the optimal napping experience" and "maximise comfort and foster a sense of security, delivering relief for those who have ADHD, stress, and anxiety-related issues."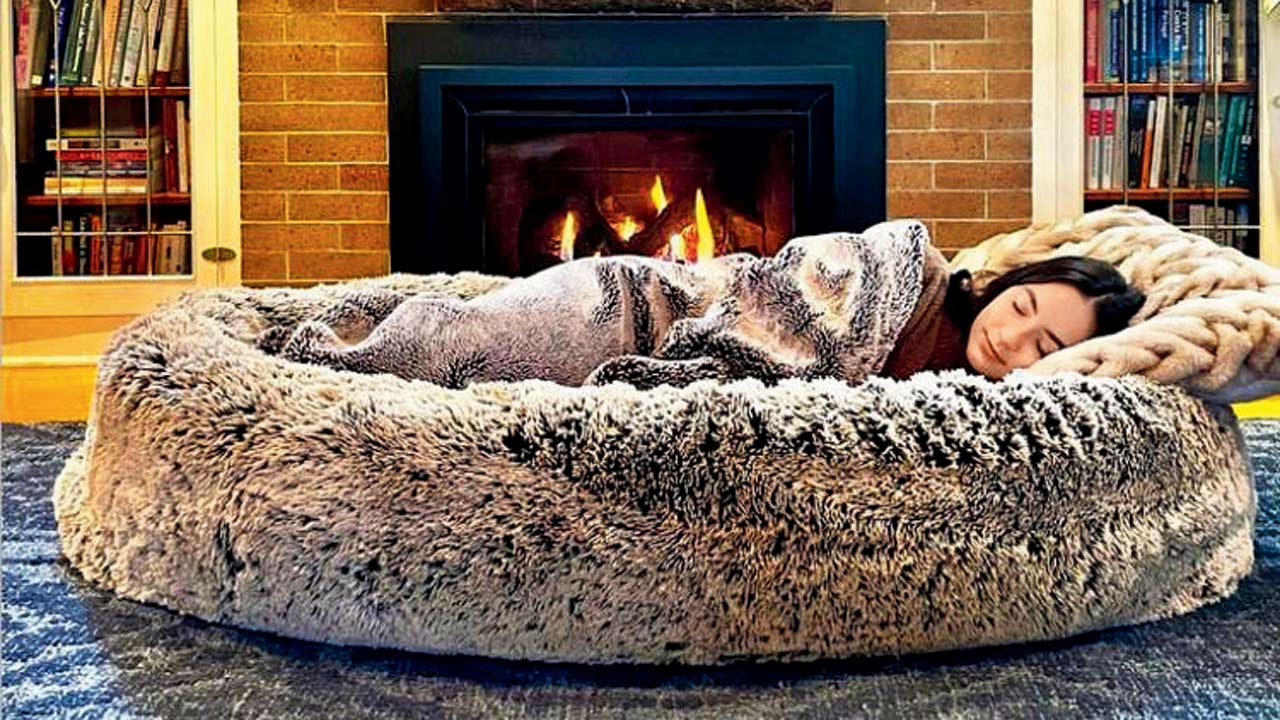 Recently launched on the Kickstarter crowdfunding platform, the Plufl has already blown past its funding goal of $25,000, securing over $1,55,000 from hundreds of backers. Even though it's not the cheapest dog bed in the world at $400, the Plufl seems to have gained quite a lot of fans already. Noah Silverman and Yuki Kinoshita told Sleepopolis that they came up with the idea for a dog bed for humans while hanging out at a coffee shop in Vancouver called Great Dane Coffee, where they befriended both the owners and their pet Great Dane, Lady. It was apparently seeing Lady lounging in her custom-made bed that made Silverman ask himself, "Why shouldn't people have this too?"
Unlike an actual dog bed, the Plufl is allegedly much more comfortable, thanks to the memory foam cushioning and the reinforced edge that allows users to rest their heads on it when they want. They also added straps and included a bag with each Plufl, so that it can be easily stored or transported. "The oval shape encourages foetal position (the most common and comfortable sleep form according to research), while the thick pillow border allows users to tuck their hands and feet, fostering a feeling of security," reads the official description. "The orthopaedic memory foam provides ample support and the faux fur is soft and calming to touch."
$400
Cost of the dog bed made for humans by Plufl
Luring aliens with nudes
NASA has a plan for seducing the aliens all the way to planet Earth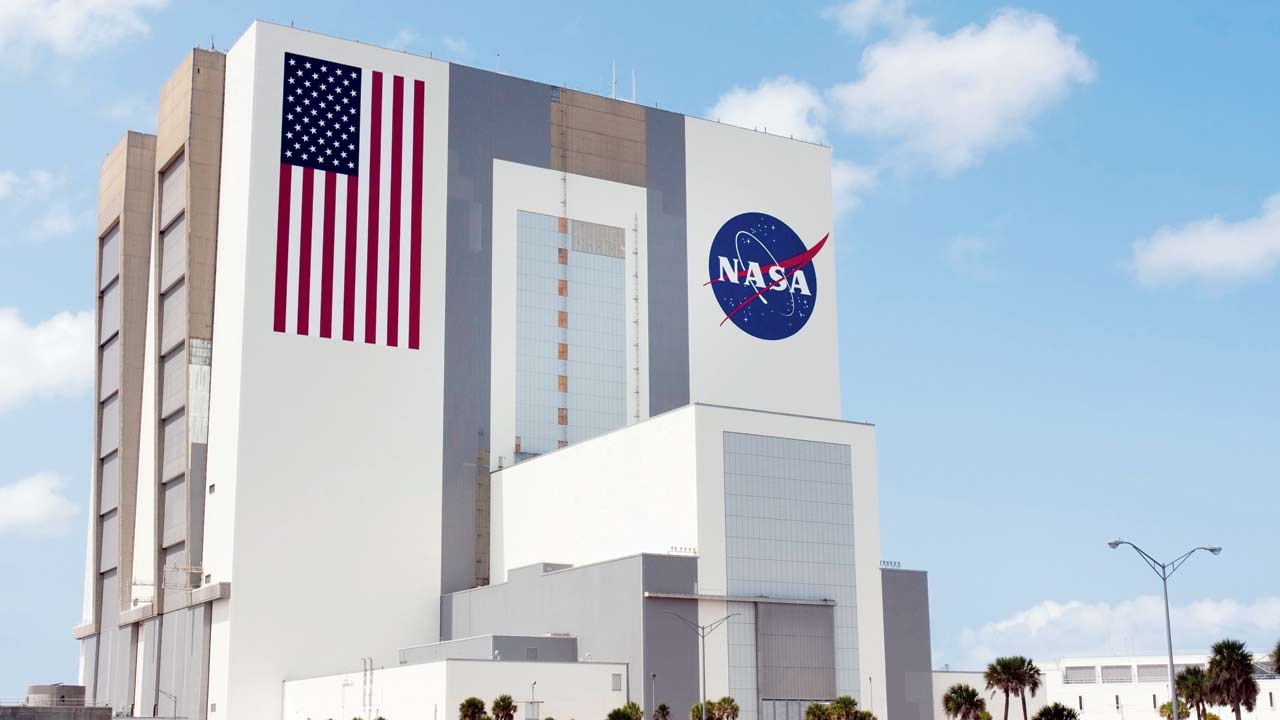 NASA scientists plan to launch pictures of naked humans into space in the hope of luring aliens to us. The depictions will also include an invitation to respond should an intelligent alien race find the space nudes. Fortunately, the hypothetical aliens shouldn't be too shocked by the unsolicited nudes. The pictures aren't graphic photographs of naked humans but a drawing of a naked man and a woman next to a depiction of DNA. The man and woman are waving in an attempt to look more inviting. NASA scientists revealed the image in a study that's part of a project called the Beacon in the Galaxy (BITG). The main aim of the BITG project is to send a message to any alien civilizations that could be out there.
Your food defines your personality: Study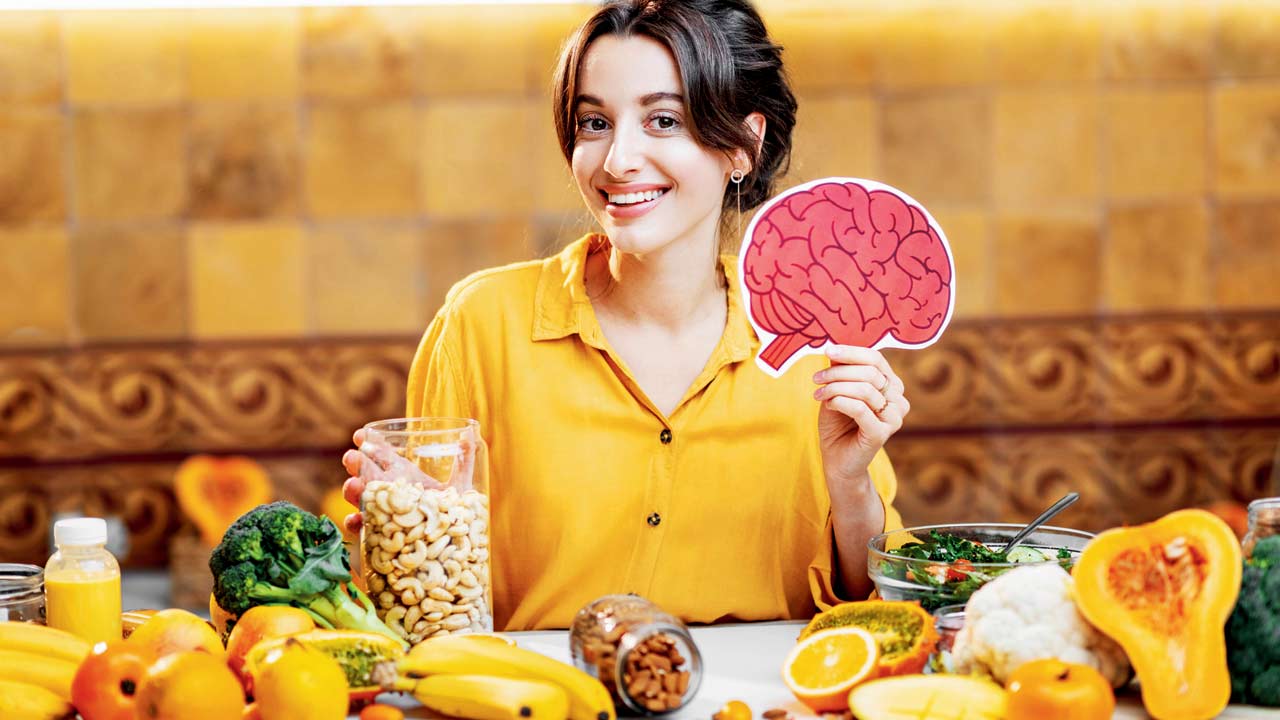 Julia Hormes, PhD, a psychologist specialising in food behaviour, and Juliet Boghossian, a behavioural food expert, said that food-related behaviours can reveal a lot. As per Reader's Digest, if you tend to eat slowly, you are likely to be someone who likes being in control of situations and know how to appreciate life. On the other hand, people who like to eat fast tend to be ambitious and impatient.
Divider on conveyor belt sparks a debate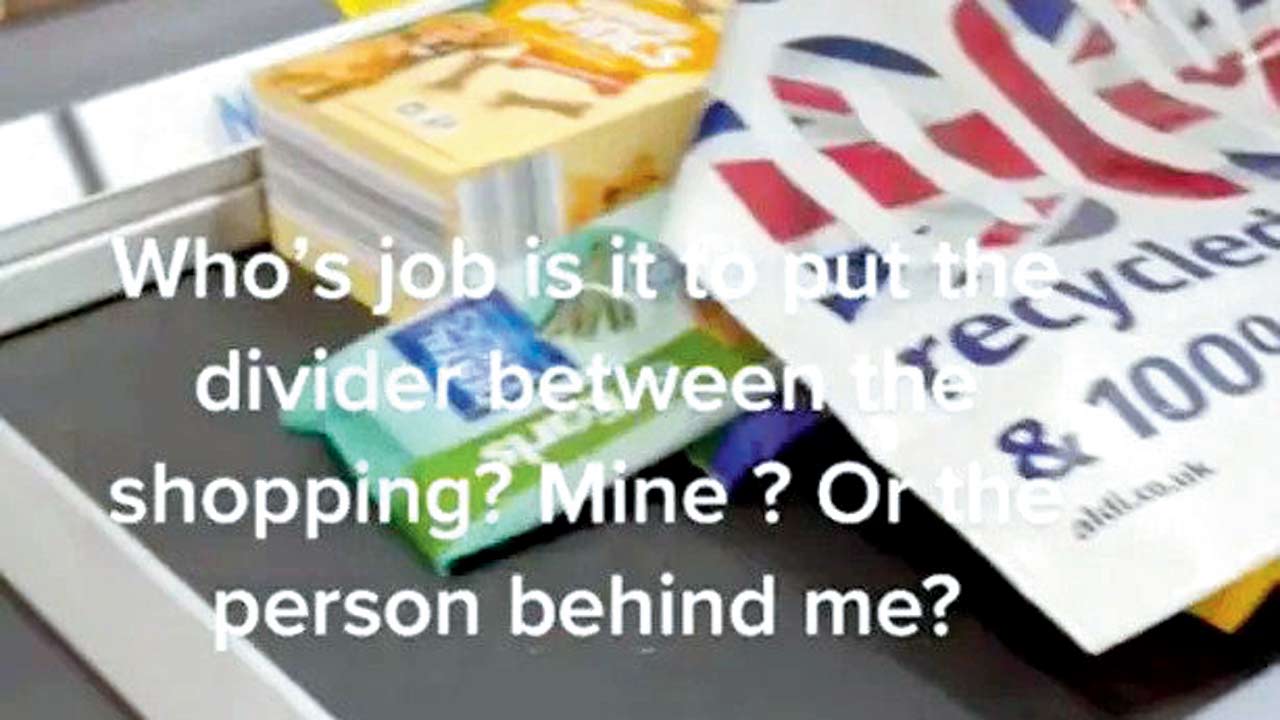 A UK influencer has split the internet after inquiring about whose responsibility it is to put the divider on the supermarket conveyor belt. A video detailing the raging debate currently boasts thousands of views as social media users duke it out. "Who's job is [it] to put the divider between the shopping? Mine? Or the person behind me?" asked Kaye Hurry, who goes by @specialk770 on TikTok.
Worth the wait
A legendary butcher shop in Takasago, Japan, allegedly makes Kobe beef croquettes so delicious that people are willing to wait years, even decades just to try them. Meat & Delicatessen has been making crispy beef croquettes since it opened, in 1918.
Real life Barbie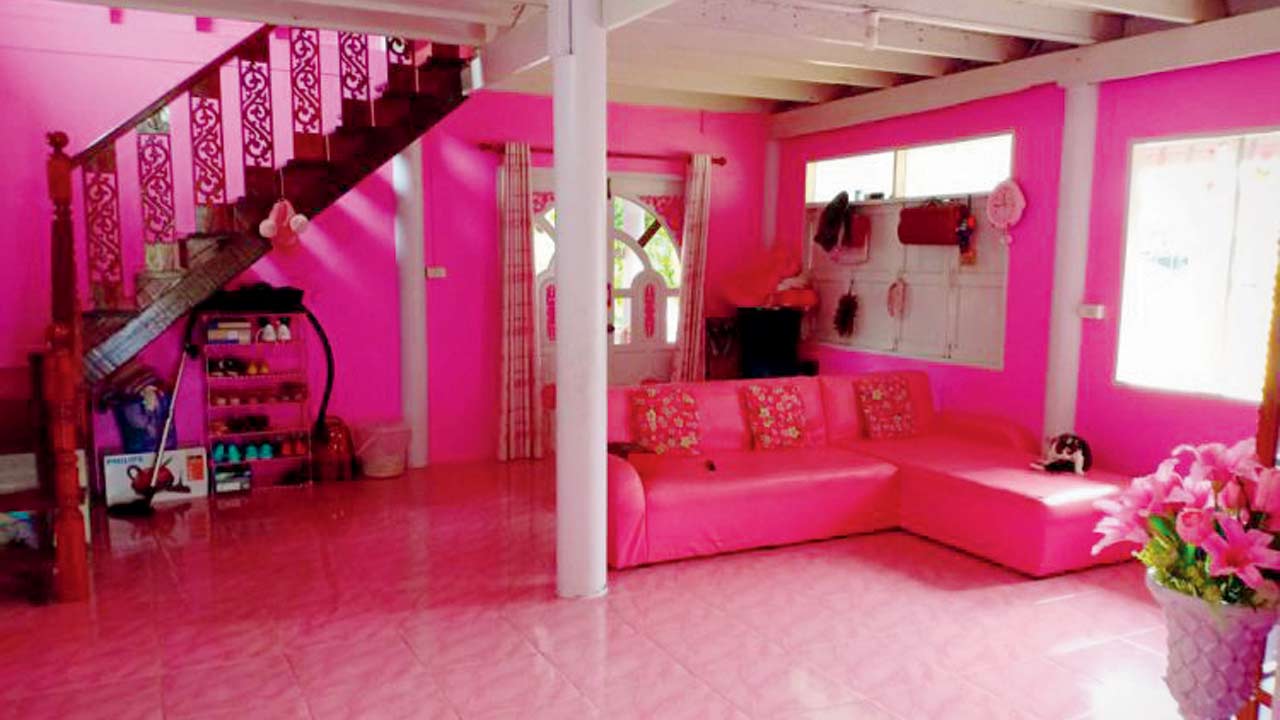 A young woman in Nonthaburi, Central Thailand is so obsessed with the colour pink that she has painted her entire house neon pink and has been surrounding herself with pink accessories. The pink house of Nonthaburi first went viral in August of 2019.
Souvenir causes trouble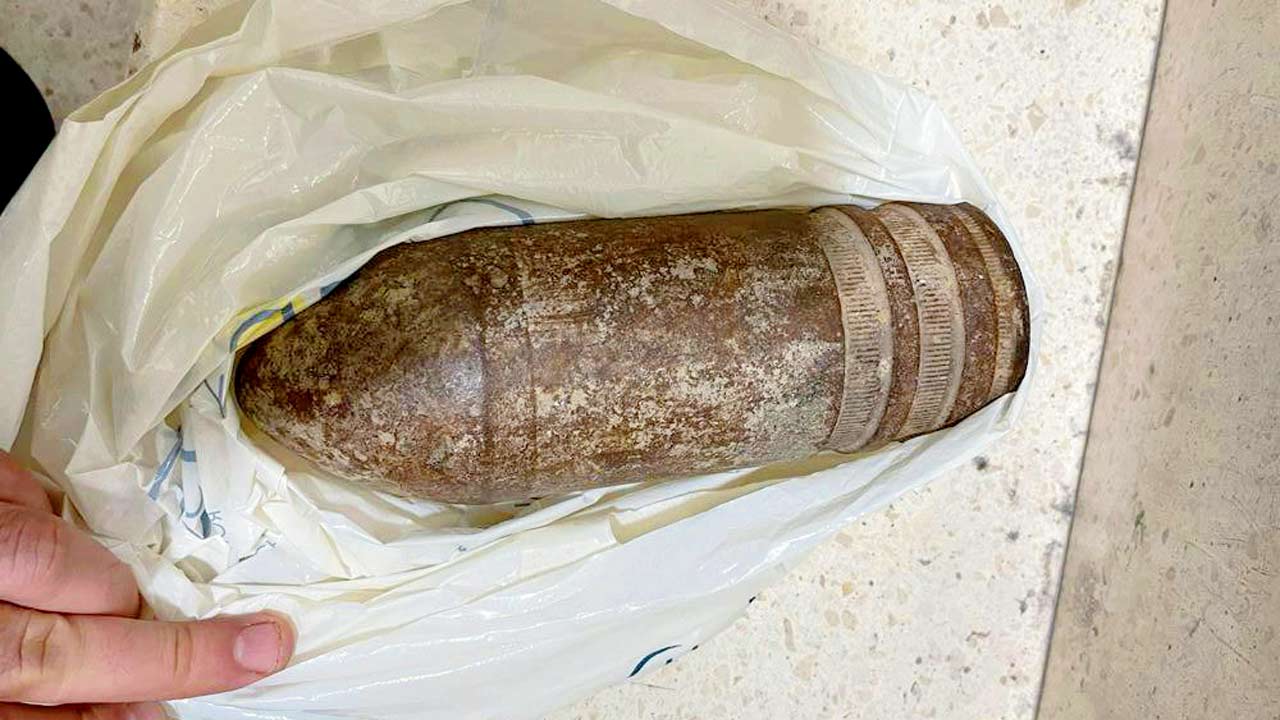 An American family caused quite the scare at Israel's international airport after they presented an unexploded bomb shell as a souvenir at a security check. A member of the family reportedly picked up the explosive as a souvenir and decided that it would be a good idea to take it home.