Kids can't get enough of this 61-year-old's gigantic display of robots in his front lawn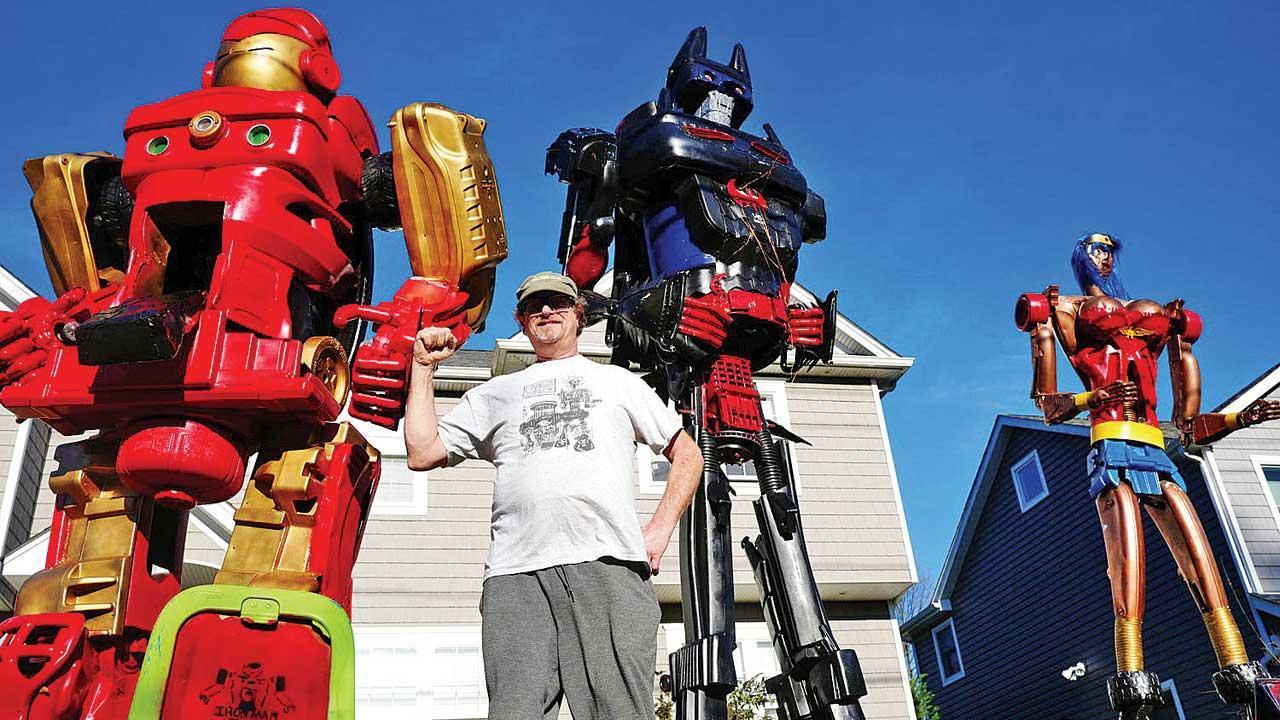 Curt Gray has become the "robot man" of Long Island for his incredible sculptures
They're big, they're robots and they're in his front lawn. New Yorker Curt Gray might have outgrown his childhood pants, but not his fetish for superheroes. And now the 61-year-old has taken to making bigger-than-life-sized robots, that glow-in-the-dark and attract people from far and wide.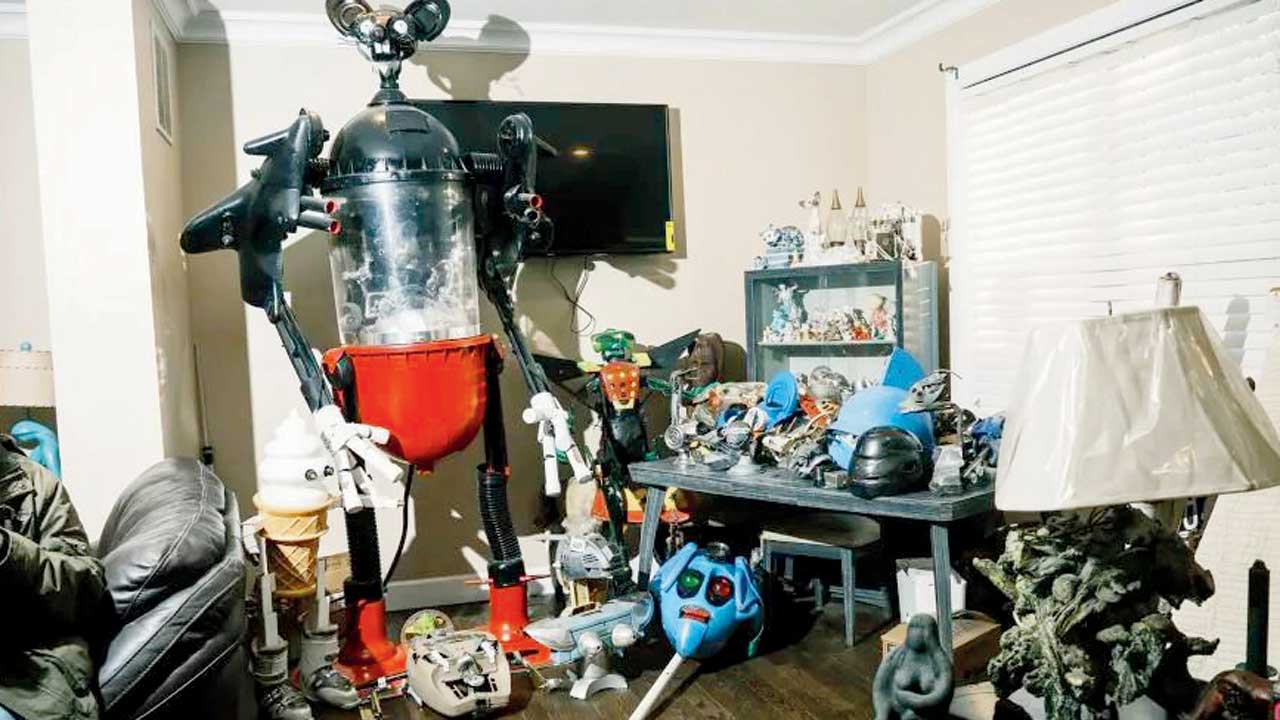 ADVERTISEMENT
"Around five to 20 people stop by my house every day. Kids desist going to school unless their moms let them see Batman, up and close," said the tile contractor. The characters from Bruce Wayne, Gray's big league, Cyborg, Superman and Wonder Woman along with Iron Man in his "Hulk smasher" suit top the list of his amazing displays.
Also Read: Deep freeze grips US as winter 'bomb cyclone' looms ahead
As a hyperactive kid, Gray loved art classes, and would enjoy exploring metal craft during his childhood. As a grown up, he took to crafting shelf-sized sculptures of favourite pop culture icons using old toys and household items. Over the decades, the pieces grew and grew, and, during the initial months of COVID-19, he started displaying these giant superheroes in his yard to "uplift spirits" in the neighbourhood. He uses recycled metals—car grills, parts of Radio Flyer wagons, base of stand-up basketball hoops, pieces of children's beds, ride-on scooters and various other crafty materials found at yard sales and on the street, to create his robots.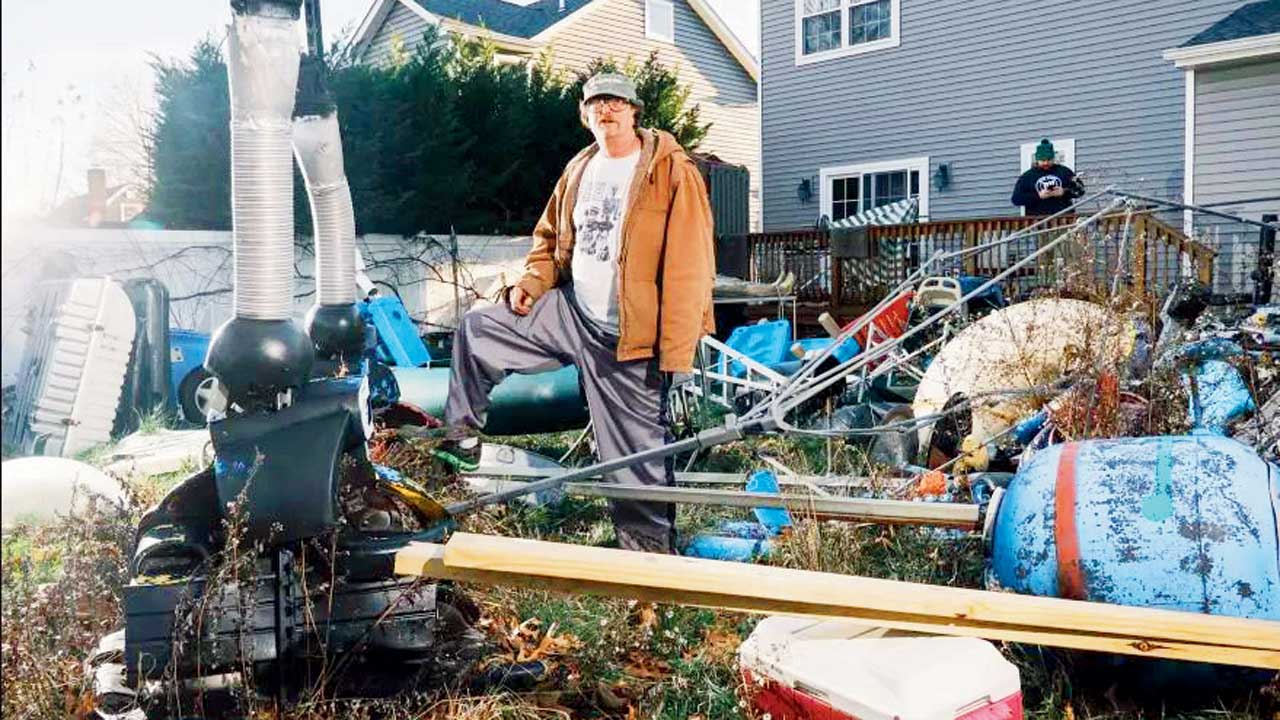 While Gray is known for his front yard display, his backyard is not bereft of some out-of-the-box action. That's where he constructs new robots and refurbishes old ones. He is currently on the route to bring back Frankenstein to life by putting together turkey pots and fence posts. A four-foot-long dog is also on his project list, which Gray's supportive wife Anne Marie Labianco, insists bears much more resemblance to a dinosaur.
Dead for the bestseller!
This novelist of 14 books played dead to become the bestselling author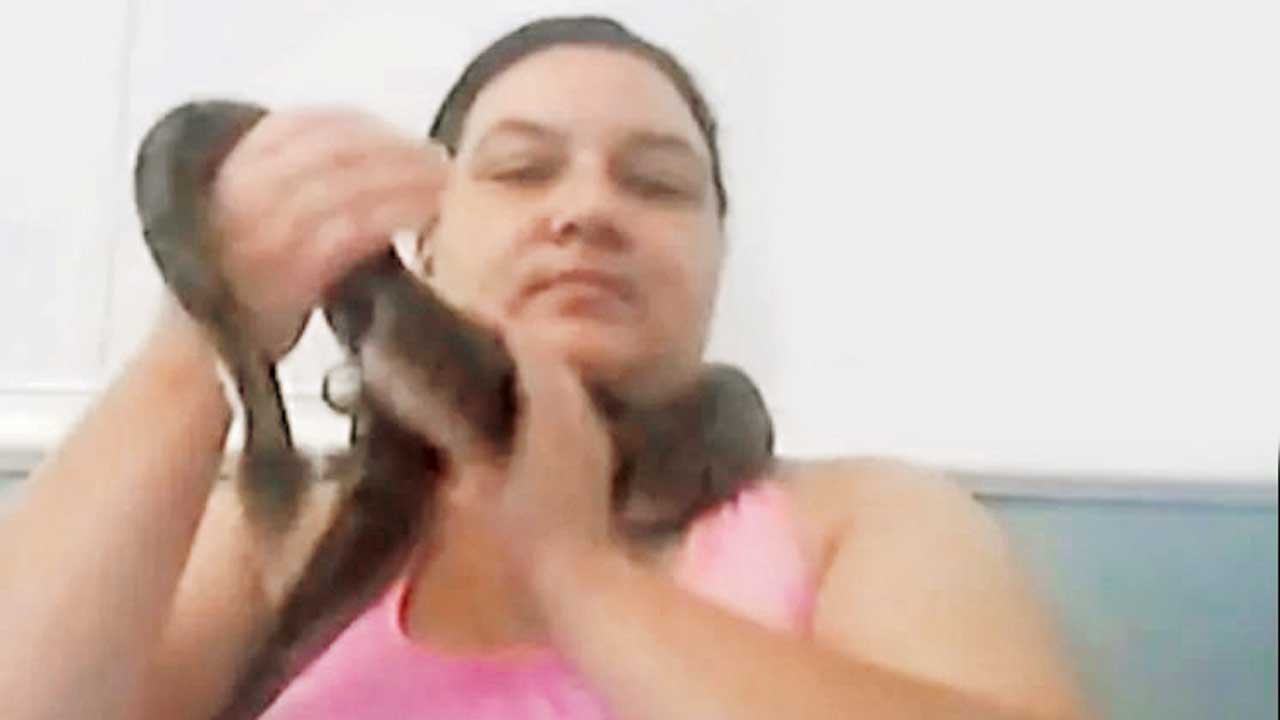 In the world of a suspense novel, thrills introduced by a writer are what keep the writing going. And it seems like Tennessee-based, Susan Meachen not just took a leaf out of some thriller and pasted it in her life but she also went the extreme way. Meachen played dead for two years, just so she could become a bestselling author. She has authored a total of 14 novels so far. Like a failed plot, the mystery of her antics was unraveled by Meachen herself when she posted on Facebook about being alive. "I almost died again at my own hands and they [family] had to go through all that hell again," alleged Meachen, who was the admin for the private page.
Watch me eat!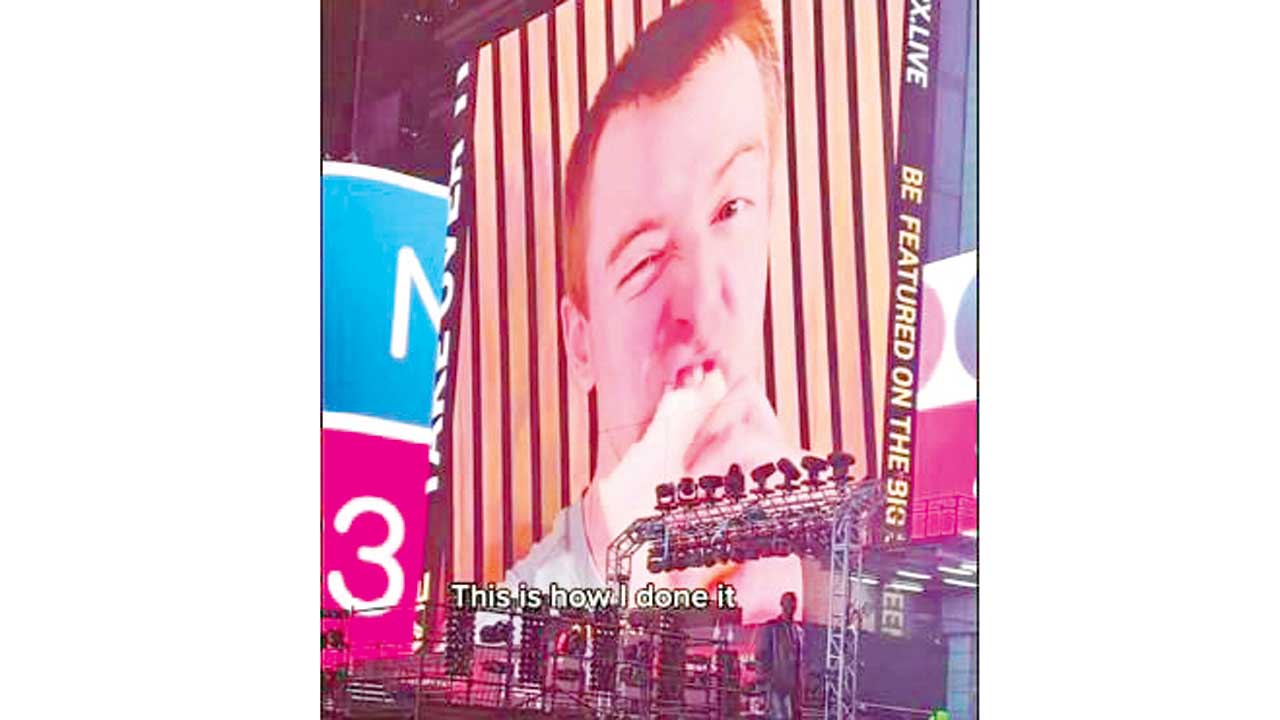 A Scottish man has gone viral after paying to have a video of him eating bread broadcast in Times Square. Footage depicting his carb-heavy 15 seconds of fame, currently boasts nearly 1,70,000 views on TikTok. "It was absolutely wild seeing my stupid face eat a slice of bread in New York City, what a buzz it was," Darren Dowling, a 26-year-old from Glasgow said. The Glaswegian goes by @yerboidazza on TikTok.
Eat your Christmas tree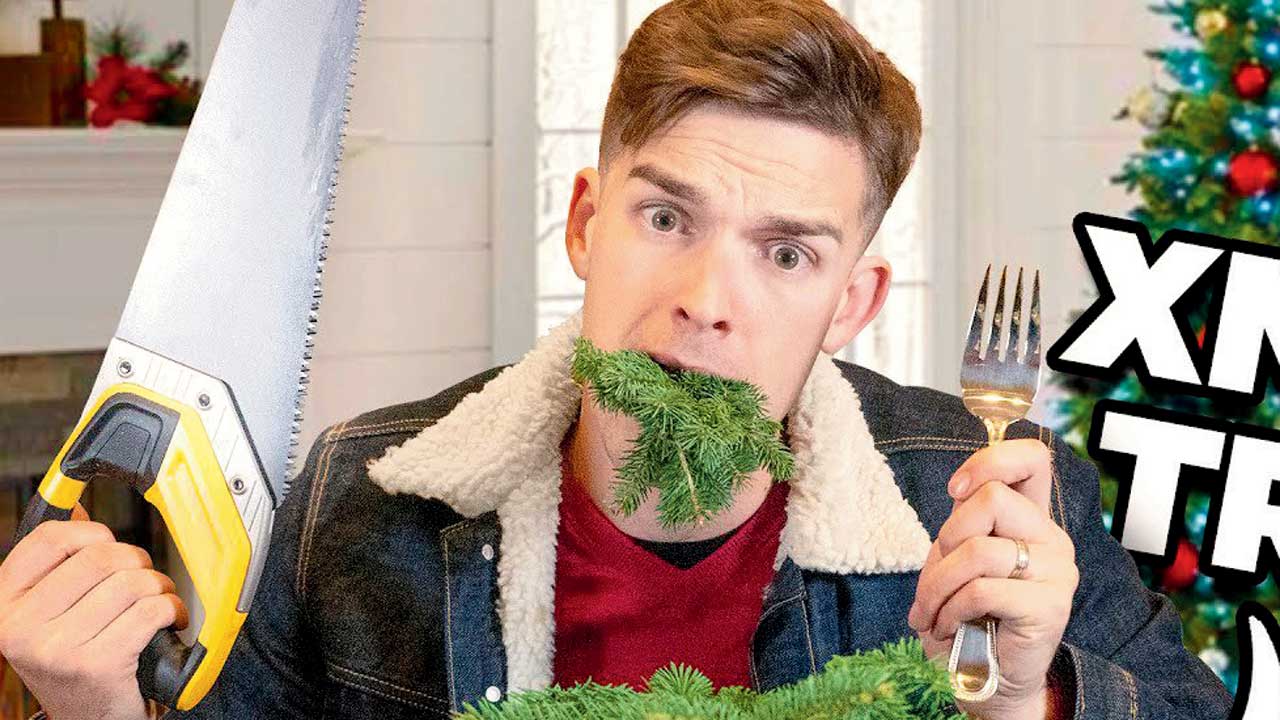 The new trend online is to devour your Christmas tree, rather than throwing it away. Social media users are sharing how parts of the tree can get a new life as ingredients in recipes, after their task to dress up and stand in that corner of your house in the festival season is over. "You can use the needles as you would use rosemary or bay leaves, for flavour, and can be blended into vinegar or crushed to flavour gin," a user said.
Thieves call 911 for help
Two burglars in Florida were arrested after one of them called 911 to get help with moving the belongings from a home they were burglaring. The woman confessed to the police. "They also wanted a ride to the airport so they could spend the weekend in New York," the sheriff's office said.
Choose the right one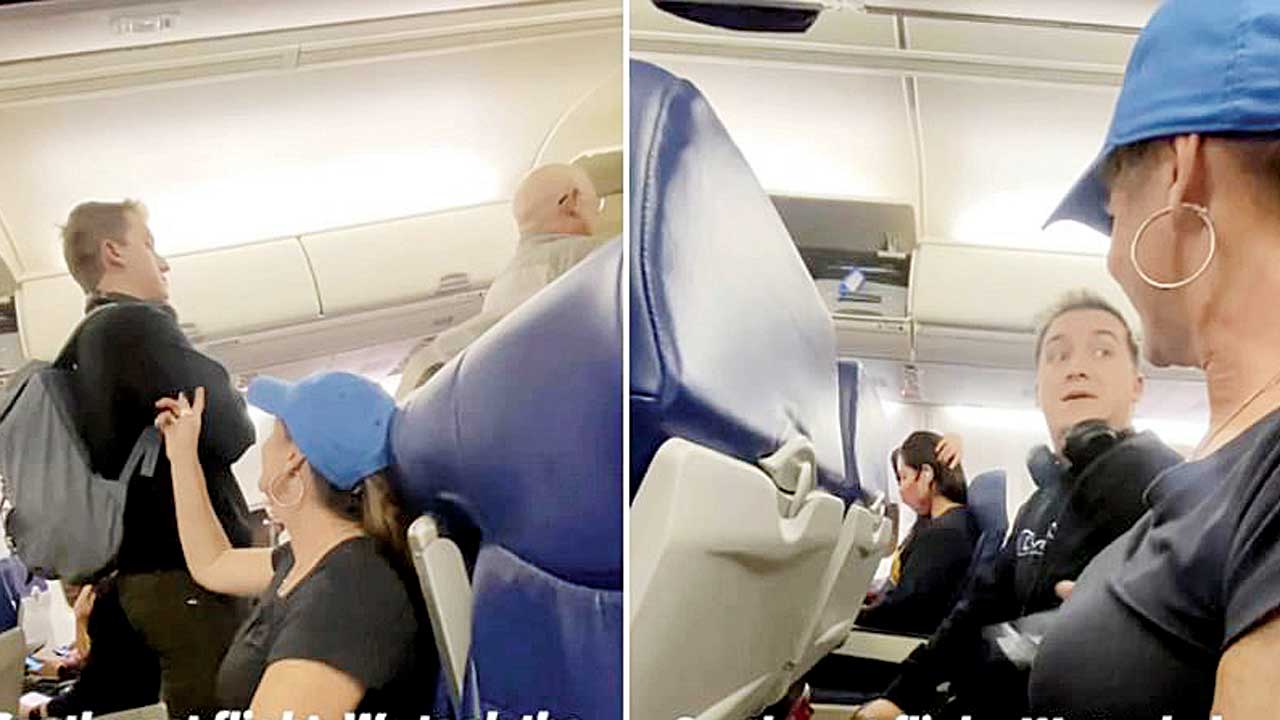 Insta user Jeff Martin posted video of a "hack" for a pleasant flight in Southwest Airlines, with an "open seating" policy—where people can choose their seats.  The clip with 103,000 views shows Martin and his wife sitting taking the aisle and window seat where they find the 'right' passenger for the third seat.
Wannabe Wolf!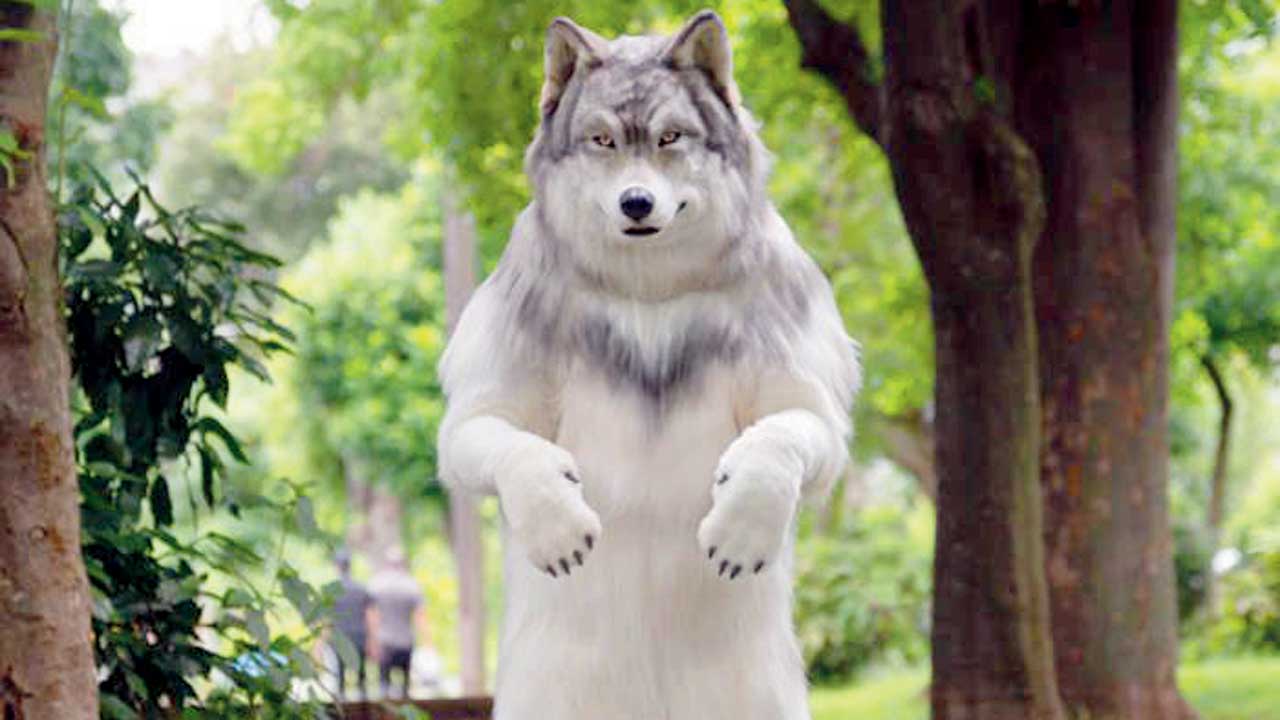 A Japanese man reportedly spent a whopping 3 million yen (R18, 00,000) on a handmade costume to fulfil his dream of becoming a wolf. A company specialising in special modelling, revealed that it also created a special dog suit for a client who always wanted to live like a dog. Recently, they also received an even more challenging order from a person who wanted to live out their fantasy of becoming a wolf.