India spinner giving his all while coming up the order for Rajasthan Royals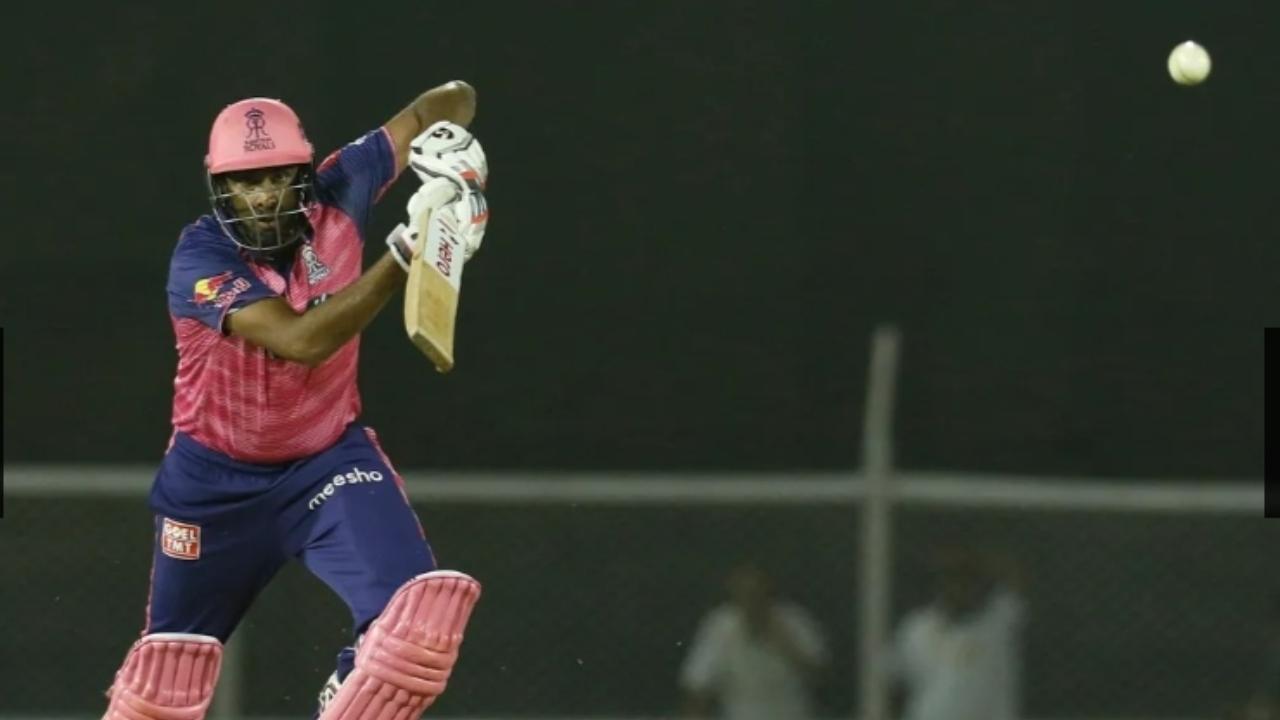 Rajasthan Royals' R Ashwin in action against Chennai Super Kings at the Brabourne Stadium on Friday. PIC/ BCCI; IPL
Rajasthan Royals' spin bowling all-rounder Ravichandran Ashwin has been shouldering the responsibility of a top-order batsman since the last few games quite well. He scored an unbeaten 40 off 23 balls in RR's five-wicket win over Chennai Super Kings at the Brabourne Stadium on Friday night.
But, for an off-spinner, who bats lower, this transformation hasn't been difficult.
"Batting is one part of the sport which is massively driven by reputations. Many times being a bowler, primarily a bowler, I get to bowl a lot in the nets and batsmen occupy most of the time and space inside the nets. When you are batting at number eight or nine, you probably get batting once in three-four games.
"Obviously I worked a lot. I was quite innovative in terms of trying to adapt to new techniques. I am very thankful for the people who put the work behind closed doors. Hopefully, I can put on a few more performances," Ashwin said.
Ashwin, 35, has claimed 11 wickets and scored 183 runs in 14 games, which includes a 38-ball 50 against Delhi Capitals while batting at No.3.
"I have tried to open a wider range of options around me. I have confidence that I can clear the ropes when required. This confidence is required as I can understand the ebb and flow of the game," said Ashwin, who hit three big sixes against CSK.
Ashwin explained how he shaped his innings during a successful run-chase. He said: "I had to give myself some time, five to seven balls. The wicket was sticky. I had to choose the right ball and hit it. Yashasvi [Jaiswal] got out at the wrong time or else I would have taken more risks against [offie] Moeen Ali. You have to play, understanding the match up. I backed myself that we could win with me playing till the end."