Dilip Vengsarkar going almost down on his knee, with head bent over the ball and a full swing of his arms dispatching it between cover point and extra cover was a sight to savour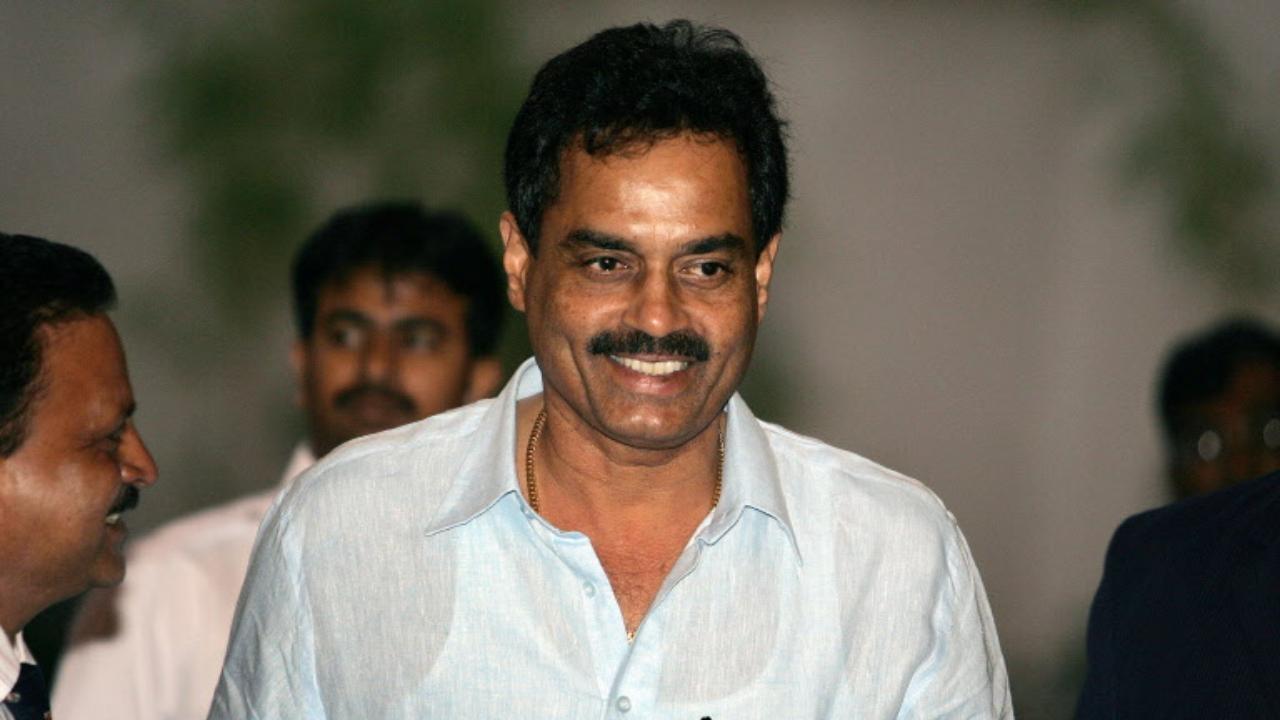 Dilip Vengsarkar (Pic Courtesy: AFP)
As he adjusted the abdomen guard with gaze sauntering over the field, his copybook statuesque stance garnered most attention. As the bowler approached, he looked up, down again at his grip, up again, down again. His tall, upright structure began leaning forward as the balls were imperiously driven through both on and off-sides. His elegant driving, besides his command of the hook and pull shot, set him apart from the rest in India's starting XI. 
When Dilip Vengsarkar played through the covers, his bat impulsively took the shape of a majestic arc as the ball receded from view between the cover point and extra cover. But no, hold on! Any Vengsarkar loyalist would tell you he looked his finest when he drove between mid-on and mid-wicket. His electrifying on-drives were aptly nicknamed as 'rifle-shot' by bowlers during the heady season of 1986 in England's Lord's and Leeds. Vengsarkar going almost down on his knee, with head bent over the ball and a full swing of his arms dispatching it between cover point and extra cover was a sight to savour. 
ADVERTISEMENT
It is a popular belief that the real test of batting prowess is accumulating runs in England, where pitches can vary at all times. Vengsarkar had an unerring ability to make batting against the English in their own backyard look easy. 
Also Read: Vintage Vengsarkar! Tribute by a fan on his 67th birthday!
Kapil Dev-led India toured England in the scorching heat of 1986, hopelessly looking to break the 20-match drought in Tests. By then on English soil, India had failed to win any of their last ten matches, a run that stretched back to 1971. Electing to bowl after winning the toss in the first Test at Lord's, Chetan Sharma shone with bowling figures of 5-64 as India held England to 294 despite Graham Gooch's swashbuckling century. The batting did not disappoint as India posted a massive 341 in reply, thanks to a fine innings of 126 off 316 by Vengsarkar, decorated with fourteen boundaries. 
Kapil Dev ran riot against English top order in the second innings that saw the hosts stuttering at 35 for three. England was bundled out for 180, but the path of victory was not meant to be a walk in the park for the visitors. Not one bit! Losing wickets in quick succession became a cause of worry in the Indian dugout, until their very own 'Venky' held the innings together before Kapil Dev's whirlwind 23 off 10 deliveries sealed a famous victory for Team India as clueless England sank without a trace under a murky sky.
This was no mean feat for Vengsarkar as he scripted an unique record of scoring a century on every one of his three Test appearances at Lord's. To date, he remains the only non-English batsman to have scored three Test centuries at Lord's. Spurred on by the success at Lord's, India went on to inflict a massive 279-run defeat over England in the second Test at Leeds before completing a historic 2-0 whitewash after a drawn third Test in Birmingham. 
Vengsarkar has amassed 3,725 runs in India at 55.39 with 13 hundreds in 54 Test appearances. Only Virat Kohli has more home runs than him at a better average. Among Indians with more than 3,000 home runs, only Kohli and Azharuddin (3412 at 55.93) boast of better numbers. In India, Vengsarkar (55.39) has a better average than Sehwag (54.16), Tendulkar (52.67), Laxman (51.60),  Dravid (51.35),  and for that matter, even Gavaskar (50.16).
From the summer of 1986 to the end of the 1987-88 season, he amassed 1631 runs in 16 Tests at 101.93 with as many as eight hundreds. The closest in terms of average was Allan Border at a distant 63.55.
There are cricketers born to eminence. They create a trail that has remained almost indecipherable to mortal eyes before they mark their entry. But there is a different joy in witnessing a diligent man, by all indications mortal, with potential and shortcomings mixed in equal proportions, who manages to find a way to rise to the same level of brilliance after years of toil. 'Colonel' Vengsarkar was one such stalwart who became a surprise-phenomenon.