The Rahul Dravid-coached side went in with a four-pronged pace attack and preferred Ravindra Jadeja over seasoned off-spinner Ravichandran Ashwin in their one-off WTC final on Wednesday at the Oval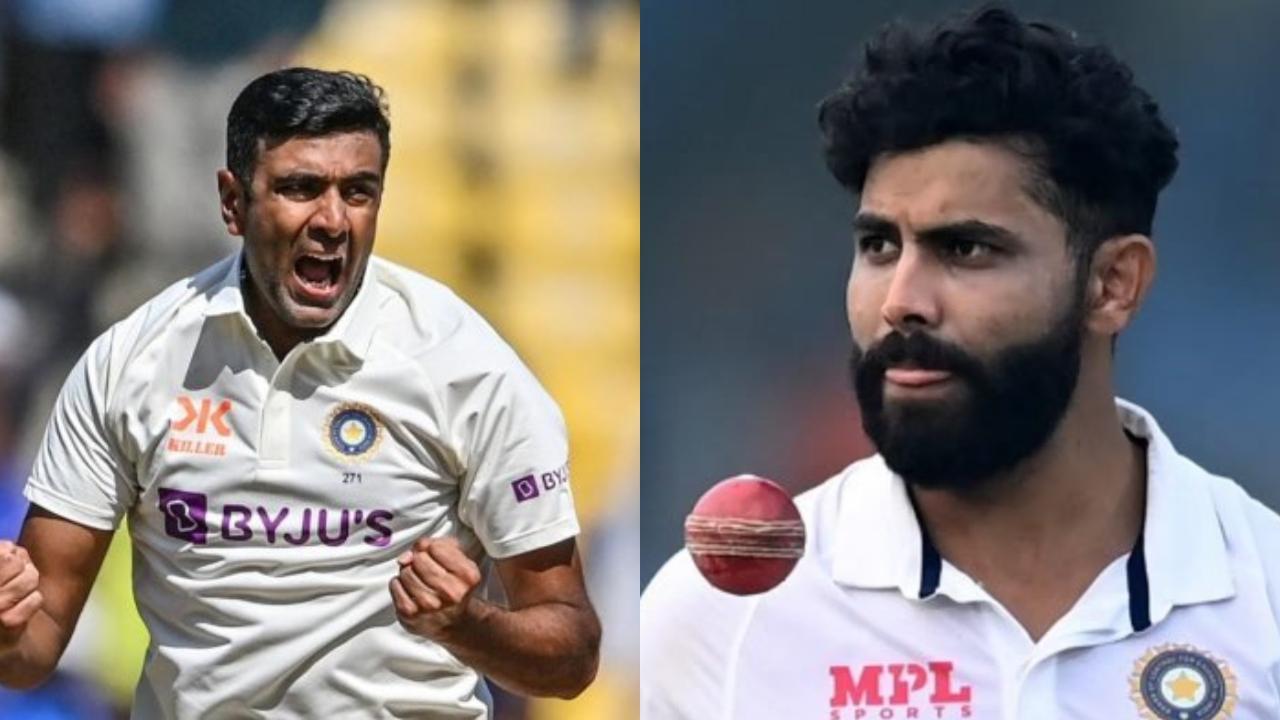 Ashwin (L), Jadeja (R), Pic: AFP
The Rahul Dravid-coached side went in with a four-pronged pace attack and preferred Ravindra Jadeja over seasoned off-spinner Ravichandran Ashwin in their one-off WTC final on Wednesday at the Oval. While the Australia XI have always looked relatively settled, there has always been plenty of conjecture around the makeup of Indian team, especially surrounding their bowlers. 
Ashwin's record in England is decent, the right-armer has a total of 18 wickets at an average of 28.11 from seven matches - but surprisingly the 36-year-old has only ever played one Test at The Oval. That match was way back in 2014 against England where Ashwin collected figures of 3/72, but the veteran has since boosted his resume and is currently India's second-leading Test wicket-taker (474) of all time. 
ADVERTISEMENT
However, Jadeja and Ashwin failed to have their usual impact when featuring in India's team that lost the inaugural World Test Championship Final to New Zealand in 2021, and there was a massive anticipation whether the pair will be given a chance again this time around. At last, the selectors opted for a more pace orientated line-up, omitting Ashwin. His absence in the Playing XI has ever since left the cricketing world in disbelief with  former cricketers expressing their disappointment at the tactical call-up.
Also Read: India vs Australia: Why are both teams wearing black armbands in WTC Final?
Sourav Ganguly: "See it's an afterthought. And I don't believe in afterthoughts. As a captain, you take a decision before the toss and India had decided that they would go in with 4 fast bowlers. Having said that, in the last couple of years they have had success in the last couple of years with 4 pacers. They've won Test matches but if you ask me... if I was captaining - and every captain is different - Rohit and I think differently. I would find it very hard to keep a spinner out of Ashwin's quality out of the XI."
Michael Vaughan tweeted: "No Ravi Ashwin for #India is a big mistake... !! #WTC2023
Sanjay Manjrekar: "I'm a little surprised that Ashwin hasn't been picked considering the number of left-handers in the opposition. So I hope it's a move that is completely dictated by the pitch and I hope there is movement for the seam bowlers not just for the first day but on Day 2 and 3. Then it becomes a good selection. Ashwin, for many reasons, would have been a good selection; he adds a bit of batting depth as well. And that Ashwin which we say in the WTC final and the Ashwin that we've seen today. There is a marked change in the way he bowls. This Ashwin you think would have done well in these conditions."
Ricky Ponting: "Looks like India has picked a bowling line up for the first inning of the match (pitch beneath the grass looks dry). Surprised to see Ashwin out with the amount of left-handers Australia have."