India, riding on Virat Kohli's blistering knock, posted a colossal total of 571 in the first session at Ahmedabad, forging a 91-run lead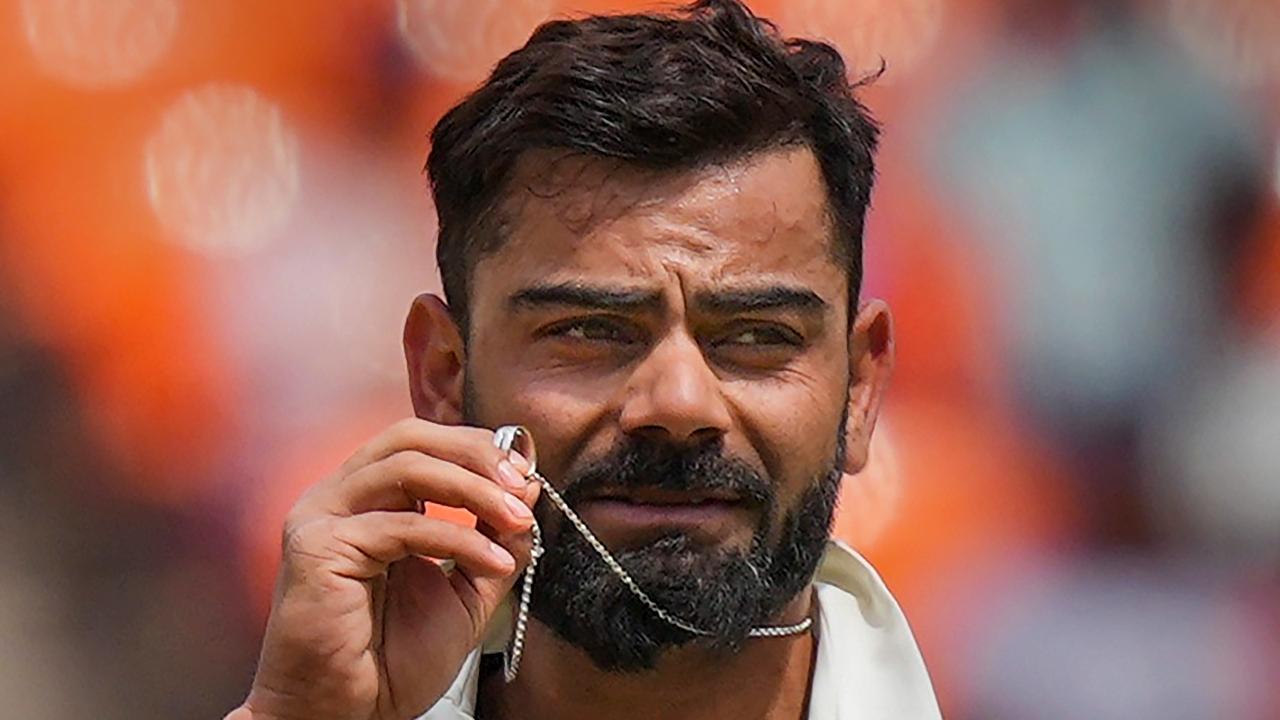 Indian batter Virat Kohli celebrates after scoring a century during the 4th day of the fourth test cricket match between India and Australia, at Narendra Modi Stadium, in Ahmedabad, Sunday, March 12, 2023. (PTI Photo/Atul Yadav)
Indian talismanic captain Rohit Sharma contradicted Bollywood actress Anushka Sharma's claim that Virat Kohli was batting through sickness on Day 4 of the fourth and final Test of the ongoing Border-Gavaskar series in Ahmedabad on Sunday. Sharma's Instagram story raised several eyebrows with Kohli fans expressing concern about his health. 
Putting an end to his Test century drought, Kohli led India's batting onslaught, top-scoring for the side as the hosts toppled Australia's mammoth 1st innings total. India, riding on his blistering knock, posted a colossal total of 571 in the first session at Ahmedabad, forging a 91-run lead. The 34-year-old put on a batting masterclass to notch up a cracking century in 241 balls against Australia. His 75th international century was the second-slowest ton in his iconic career. 
ADVERTISEMENT
Axar Patel, when asked about Kohli's health status after stumps, stated, "I don't know. The way he was running between the wickets, it didn't look like he was sick. In such hot weather, he forged a such a great partnership and ran so well. It was fun batting with him." The reports concerning Kohli's health dwindled after he returned to the field throughout Day 5, which indicated that all was well with him. 
Also Read: A look at Virat Kohli's 75 international centuries after he ended a near 40-month wait
However, Rohit was asked about Kohli's health during the post-match press conference. "I don't think he is sick; he was just coughing a little bit, but I don't think it's that bad health wise," he said, putting an end to the speculations. 
He also credited the former India captain for steering India to a commanding position in the fourth Test, even though the end result was a draw.
"Virat was the big reason behind the solid position of team in the 4th Test. I don't think there was any monkey of Virat Kohli's back. He always loves to perform for the team like he's done for so many years," Rohit signed off.