The Mumbai left-arm spinner replaced injured Punjab leg-spinner Mayank Markande in the ROI team for the match against 2021-22 Ranji champions Madhya Pradesh starting in Gwalior today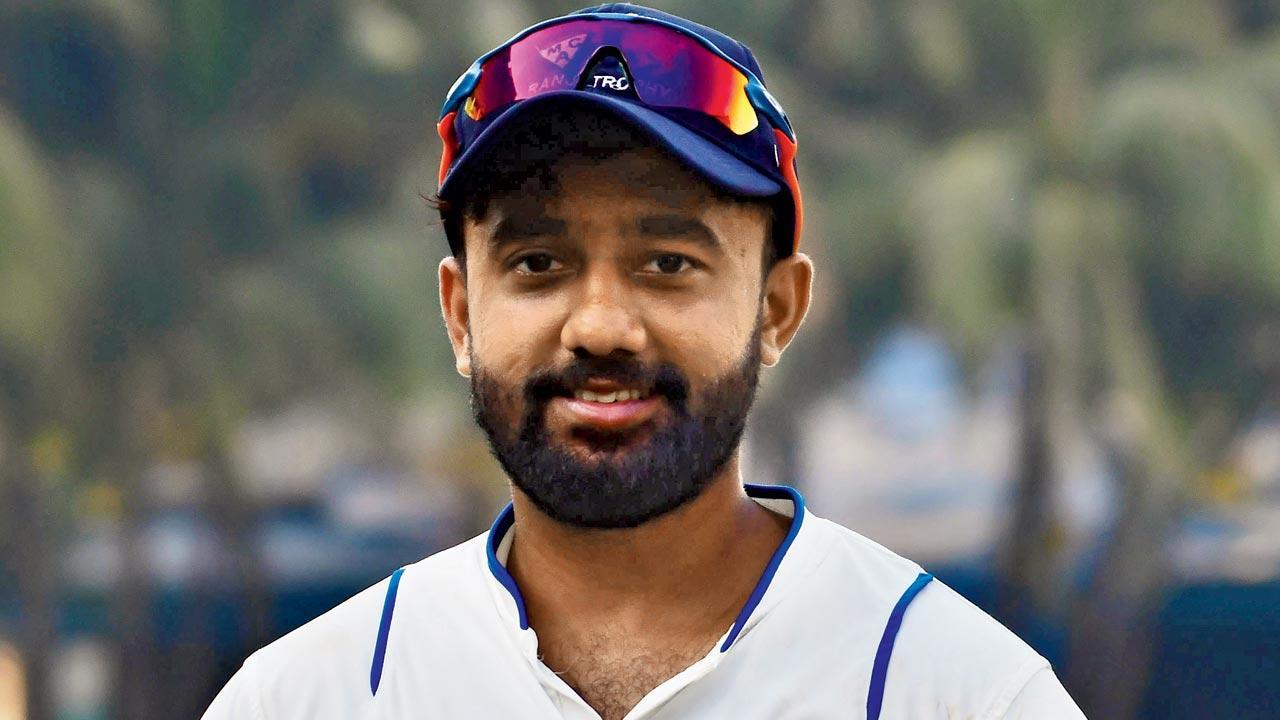 Shams Mulani
Finally, Mumbai left-arm spinner Shams Mulani has been rewarded with a place in Rest of India's (ROI) Irani Cup squad for his consistent performances in the last two Ranji Trophy seasons.
The Mumbai left-arm spinner replaced injured Punjab leg-spinner Mayank Markande in the ROI team for the match against 2021-22 Ranji champions Madhya Pradesh starting in Gwalior today.  
ADVERTISEMENT
Mulani, 25, was the highest wicket-taker in the 2021-22 season with 45 scalps in just six games. He replicated this performance in 2022-23 by taking 46 wickets, second only to Kerala off-spinner Jalaj Saxena (50 wickets).  
However, Mulani, who has also contributed with the bat—321 and 209 runs in the last two seasons respectively—was initially ignored by the selectors for this all-important annual game.
Also read: Bengal cruise past Jharkhand, join Karnataka in Ranji Trophy 2022-23 semifinals
The national selection committee comprising SS Das, Salil Ankola, Subroto Banerjee and S Sharath picked Uttar Pradesh left-arm spinner Saurabh Kumar (14 and seven wickets in last two seasons) and Markande (seven and 22 wickets) in the ROI team. 
"This is a great opportunity to showcase what I have been doing for the past few years for Mumbai. This is just another game for me. I just have to do the same things for ROI now," Mulani told mid-day before leaving for Gwalior on Tuesday morning. 
When asked how excited he is for his maiden Irani Cup match, Mulani said: "It's exciting because you are representing the ROI team. I got to know about it [selection] late last night [Monday]. Unfortunately, he [Mayank Markande] missed out and I got an opportunity."
Mulani termed this healthy competition. "It's healthy competition and it's going to help me improve my skills. In cricket, you are always learning. It's a great opportunity for me to become a better version of myself," he signed off.