The International Cricket Council has distanced itself from Ricky Ponting's claims of "talks" within the sport's governing body to address pay disparity in Test cricket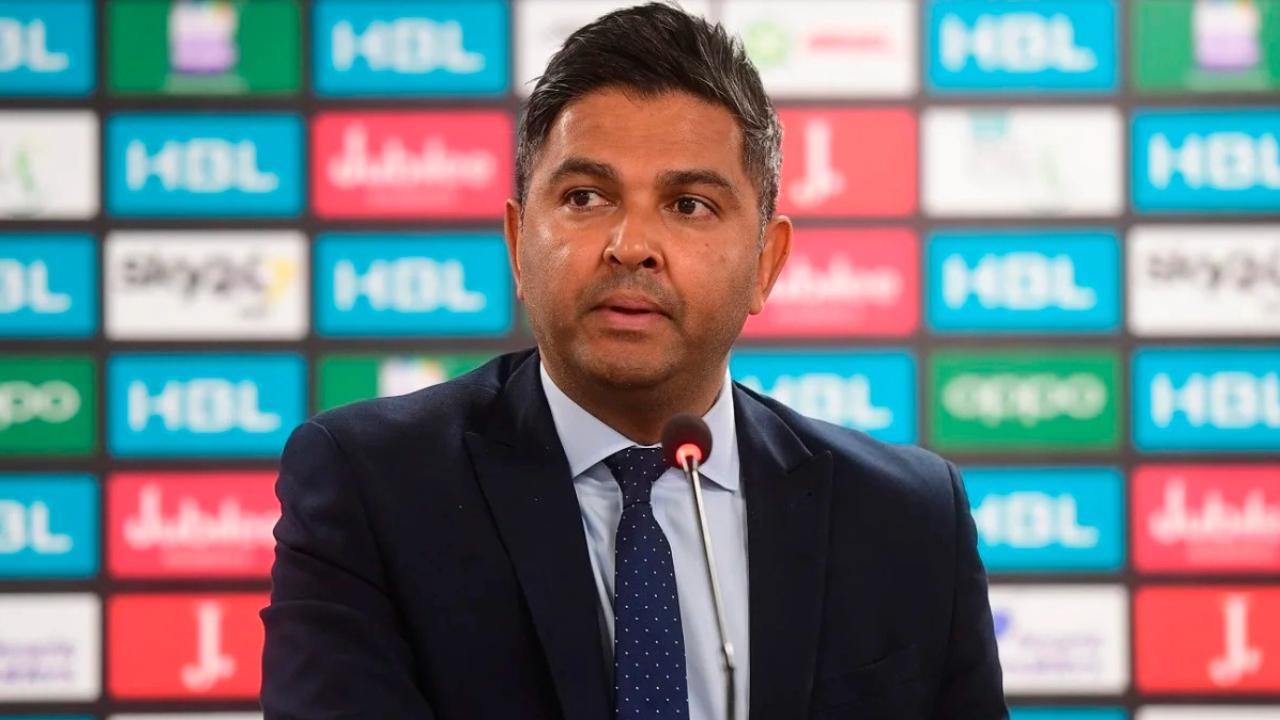 ICC general manager of cricket Wasim Khan (Pic: AFP)
The International Cricket Council has distanced itself from Ricky Ponting's claims of "talks" within the sport's governing body to address pay disparity in Test cricket.
At the curtain raiser of the World Test Championship final earlier this month, Ponting had said that discussions were on at a very high level in the ICC to ensure cricketers from smaller countries are paid well to play the five-day format.
ADVERTISEMENT
Also Read: 'ICC's role is important in ensuring pay parity in Test cricket', says Ricky Ponting
However, ICC general manager of cricket Wasim Khan said the issue was raised in one of the Cricket Committee meetings but was not taken forward. "I think it was perhaps a misquote. It was raised initially within in the ICC Cricket Committee. It was a discussion point but certainly nothing was taken forward around payments to players.
"Ricky's views were a discussion point as many things are within the Cricket Committee but there has been no discussion with the members with regards to that," said Wasim in a select media interaction.
The Cricket Committee is headed by former India captain Sourav Ganguly.
During the event held on May 19, Ponting had said : "...make the payments bit more even across international Test cricket to attract players from these different countries who want to play for their country.
"It is something that has been spoken about at a very high level at the ICC to help that..." he had said.
With the rapid rise of T20 cricket, an increasing number of players are preferring franchise leagues over national duty, especially the ones from the West Indies.
In ICC's proposed financial model for 2024-27, the 12 Test playing nations will see a substantial increase in their earnings.
"What is fair to say is what the members will be receiving in the next cycle will be greater than what they have received previously. The players' payments are down the members (individual boards)," he said.

We have to co-exist: Wasim on threat from franchise cricket
With the game entering unchartered territories via T20 leagues, the international calendar is busier than ever.
Asked on the growing threat from franchise cricket, Wasim said: "The fact there are highly competitive domestic T20 leagues being set up around the world, it provides more choice to fans, more choice to players and with that you get to see improvements in our white ball World Cups.
"With the emergence of leagues, there has to be a way to co-exist. We have to co-exist moving forward. The great thing is that members have signed up for WTC for next eight years. We have some of top stars of the game talking about important of Test cricket."

It is an ongoing matter: Wasim on Pakistan's participation in ODI World Cup
Pakistan Cricket Board chief Najam Sethi has made it clear that the national team will not travel to India for the ODI World Cup in October-November if the latter doesn't play their Asia Cup matches in Pakistan.
ICC CEO Geoff Allardice and chairman Greg Barclay are in Pakistan at the moment for "routine meetings" but they are also expected to discuss the cricketing deadlock between the arch-rivals.
The ICC will announce the World Cup schedule during the WTC final.
Wasim did not say much on the contentious subject.
"That is something that is ongoing at the moment. Geoff Allardice and Greg Barclay are in Pakistan at the moment discussing a number of areas with the PCB hierarchy but that is certainly up to two countries and hierarchy within the ICC to discuss and come to some conclusion," he said.
Also Read: Pakistan will only come for WC if BCCI gives written guarantee to PCB on 2025 CT participation
This story has been sourced from a third party syndicated feed, agencies. Mid-day accepts no responsibility or liability for its dependability, trustworthiness, reliability and data of the text. Mid-day management/mid-day.com reserves the sole right to alter, delete or remove (without notice) the content in its absolute discretion for any reason whatsoever