Later, Randhawa and Om Keshkamat added 42 runs for the third wicket to lift the total. Souvenir CC's left-arm medium pacers Hussain Raza, Atif Attarwala and Irfan Umair claimed two wickets each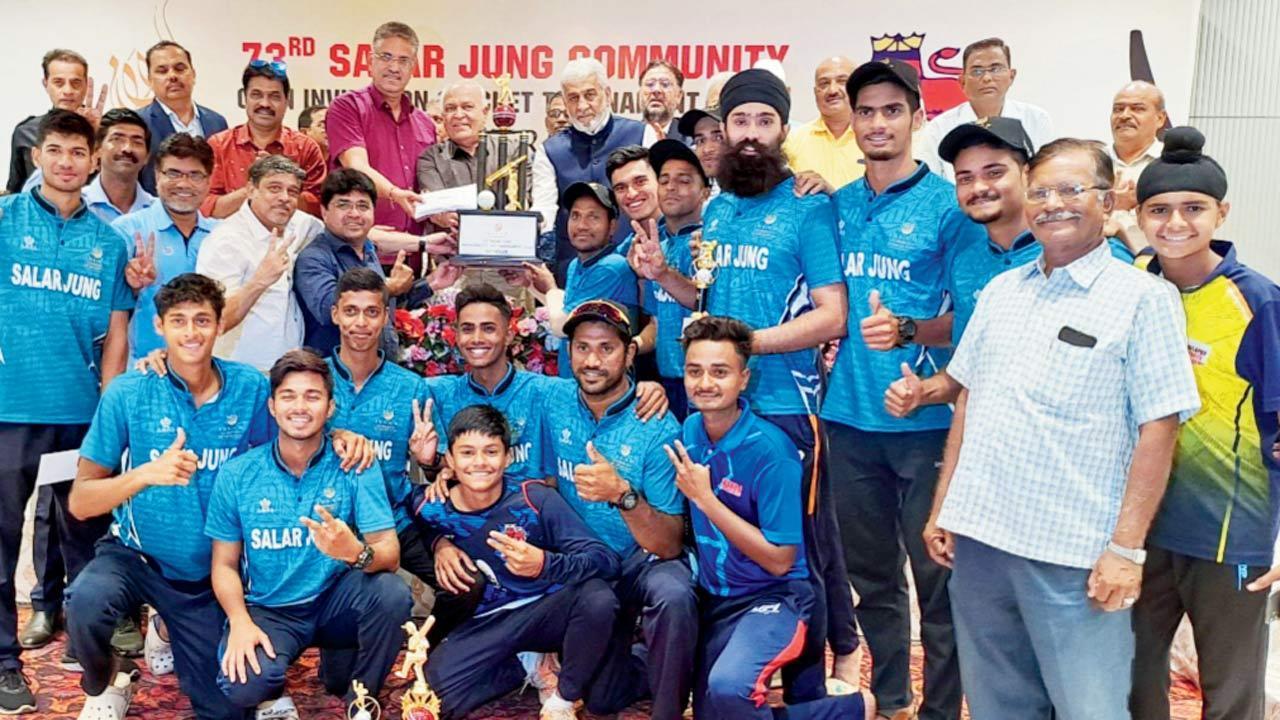 Bohra Cricket Club, winners of the Salar Jung Invitation T20 tournament
Bohra Cricket Club inflicted a 48-run defeat on Souvenir Cricket Club in the final of the 73rd Nawab Salar Jung Invitation T20 cricket tournament, organised by the Islam Gymkhana under the auspices of the Mumbai Cricket Association, on Thursday.
Electing to bat at the Islam Gymkhana, Marine Drive, Bohra CC were bowled out for 167 in the stipulated 20 overs. 
ADVERTISEMENT
Opening batsmen Sahil Gode (43 runs, 8x4,1x6) and Japjeet Randhawa (42 runs, 4x4,2x6) provided Bohra CC a good start, putting on 61 in 5.2 overs. 
Later, Randhawa and Om Keshkamat added 42 runs for the third wicket to lift the total. Souvenir CC's left-arm medium pacers Hussain Raza, Atif Attarwala and Irfan Umair claimed two wickets each.
Also read: Kate, Chaudhari, Patekar crack massive centuries at Women's Cricket League
In response, the Souvenir CC batsmen were tormented by Bohra CC's wily off-spinner Himanshu Singh (4-30) resulting in a score of 119 for 8 in 20 overs.
Souvenir CC lost three wickets with just 17 runs on the board inside the first three overs. 
Nikhil Patil (34) and Sujit Nayak (34) put things back on track with a 64-run fourth wicket partnership. 
Later, Ankeet Chavan (21) tried to keep Souvenir's hopes alive but the other batsmen failed to play good supporting roles. Former India player Kenia Jayantilal, presented the prizes.