Thus, Team India captain Kohli will join forces with his deputy Rohit, mentor Dhoni and head coach Ravi Shastri, to plan out their strategy for the mega event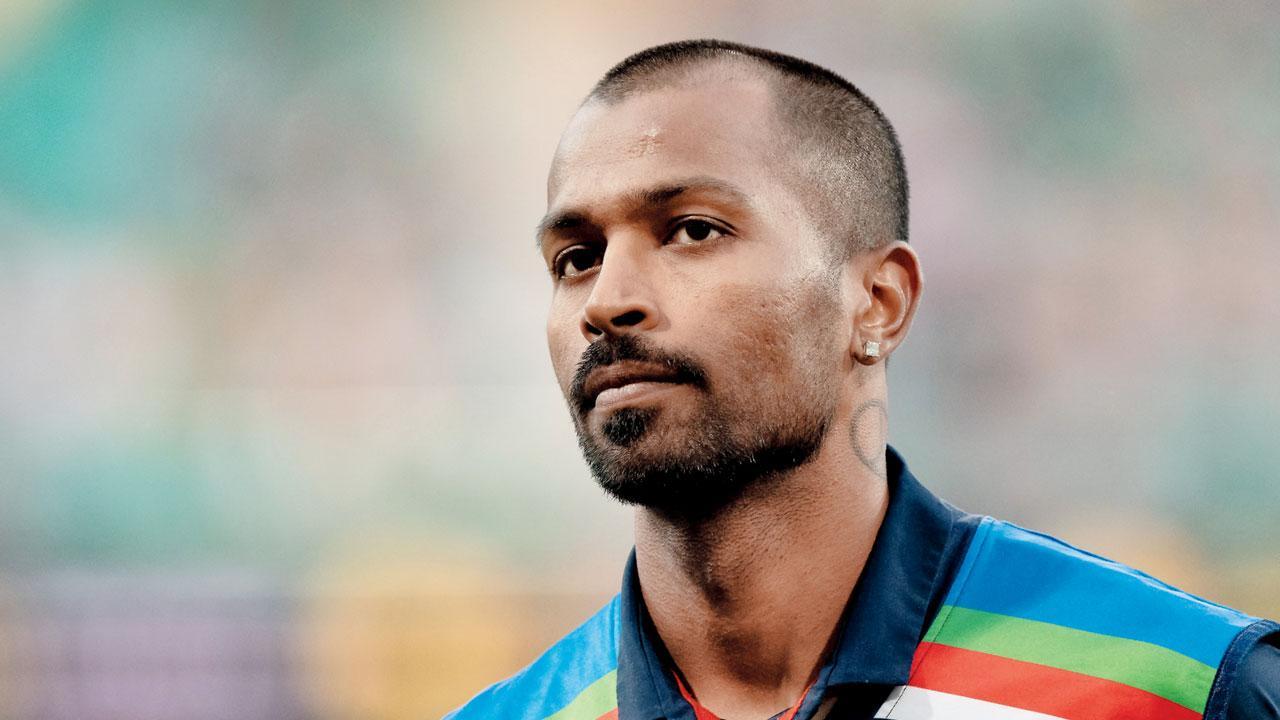 Hardik Pandya
Just a few days ago, it was MS Dhoni v Virat Kohli, Rishabh Pant v Rohit Sharma, Chennai Super Kings (CSK) fans v Royal Challengers Bangalore  fans and Delhi Capitals supporters v Mumbai Indians supporters. The delirious CSK supporters back home are still celebrating their team's fourth IPL title. But the players do not have such luxury to rejoice as they all have to leave behind inter-club rivalry and jump head-on into their next big assignment, the ICC T20 World Cup. Thus, Team India captain Kohli will join forces with his deputy Rohit, mentor Dhoni and head coach Ravi Shastri, to plan out their strategy for the mega event.
Of course, India's opening encounter against Pakistan is still a week away, but first up for Team India are two warm-up matches—the first against England today and then against Australia on Wednesday. Both these games will be played at the ICC Academy ground in Dubai Sports City.
ADVERTISEMENT
All 15 likely to feature
The warm-up games will give the Indian think-tank the opportunity to not only work out their combination and strategy, but also test the form and fitness of the 15 players. With two games slated over three days, there is no doubt that all the players will get an opportunity in at least one. Generally, this Indian team have not been great fans of warm-up matches, but with ICC mandating every competing team to play a couple of games, India are bound by it and might as well take them seriously and sort out form and fitness of some of the players.
Some pointers for big event
The biggest concern for India is the fitness of Hardik Pandya and form of Ravichandran Ashwin. The two matches will surely throw up some indications of what the team management feels about them. Also, the bowling combination will have to be worked out—will it be three pacers and two spinners, or will they plumb for a third spinner? Will it be Rahul Chahar or Varun Chakravarthy as wrist-spinner, supporting Ravindra Jadeja and the likely three paces in Mohammed Shami, Jasprit Bumrah and Shardul Thakur. There are too many questions and options in front of the quartet of Kohli, Rohit, Shastri and Dhoni. They will have to undergo many brain-racking sessions to come up with the best possible combination for the opening match against Pakistan on Sunday.
Also Read: CSK won't let go of Dhoni if retention is allowed in 2022 IPL auction: Official