In fact, those unsuccessful moments helped her achieve the incredible against UP Warriorz (UPW) in Friday's Eliminator at the DY Patil Stadium. MI progressed to the final where they clash with Delhi Capitals on Sunday. Wong dismissed Kiran Navgire, Simran Shaikh and Sophie Ecclestone in the 13th over to claim her hat-trick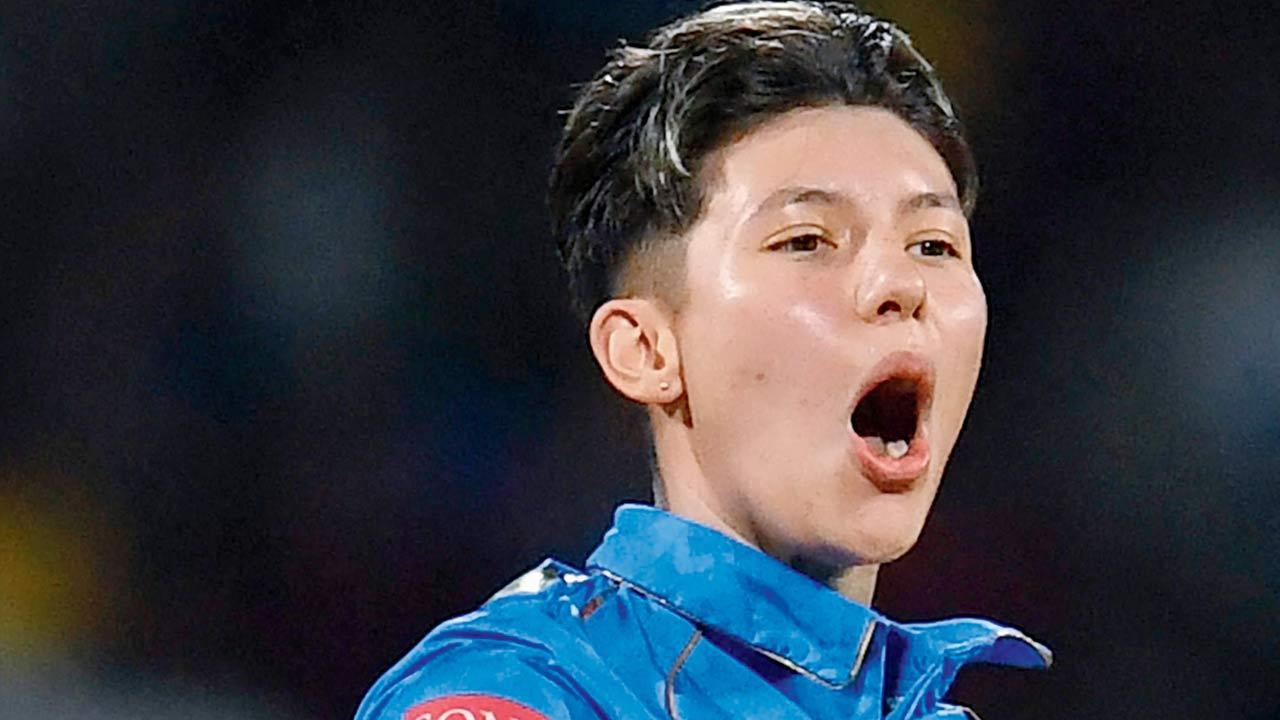 MI's Issy Wong celebrates the wicket of UP Warriorz's Kiran Navgire on Friday. Pic/AFP
Mumbai Indians' (MI)  became the first player in the Women's Premier League to bag a hat-trick, but striving to close in on a good performance under pressure was not something new to her, albeit her previous attempts being futile. 
In fact, those unsuccessful moments helped her achieve the incredible against UP Warriorz (UPW) in Friday's Eliminator at the DY Patil Stadium. MI progressed to the final where they clash with Delhi Capitals on Sunday. Wong dismissed Kiran Navgire, Simran Shaikh and Sophie Ecclestone in the 13th over to claim her hat-trick.
ADVERTISEMENT
After her team's 72-run win, Wong revealed that she focused hard on executing her hat-trick ball and not mess it up amidst the pressure. "I made a conscious effort to make sure I execute it. I have been in similar situations and messed it up because I was kind of too in the moment and too excited to actually focus on the execution. So, I was trying to be quite calm [and] quite clear at the end of my [bowling] mark. I wanted to bowl a yorker and nail it, but missed it a little bit. I got a little bit of help [from the wicket] and we take it with both hands," Wong said at the post-match press conference.
Also Read: MI-W vs UP-W highlights: Mumbai Indians beat UP Warriorz, roar into WPL 2023 final
The right-arm pacer, who has claimed 12 wickets in nine WPL matches, elaborated on her memorable her hat-trick show. "It will be up there [among her best]. When I am not bowling well, I try and look at my 24 balls [earlier spells]… how many did I not execute and have another go. I bowled five or six good balls, so in terms of those balls, they will be right up there."