The feature of Bombay Scottish's massive win was striker Daksh Garg, who led the charge with a fine hat-trick. Teammates Ethan Deniz and Aryeh James played good supporting roles, striking two goals each, while Idhant Pai and Xerxes Mehershani contributed one goal each to round off the tally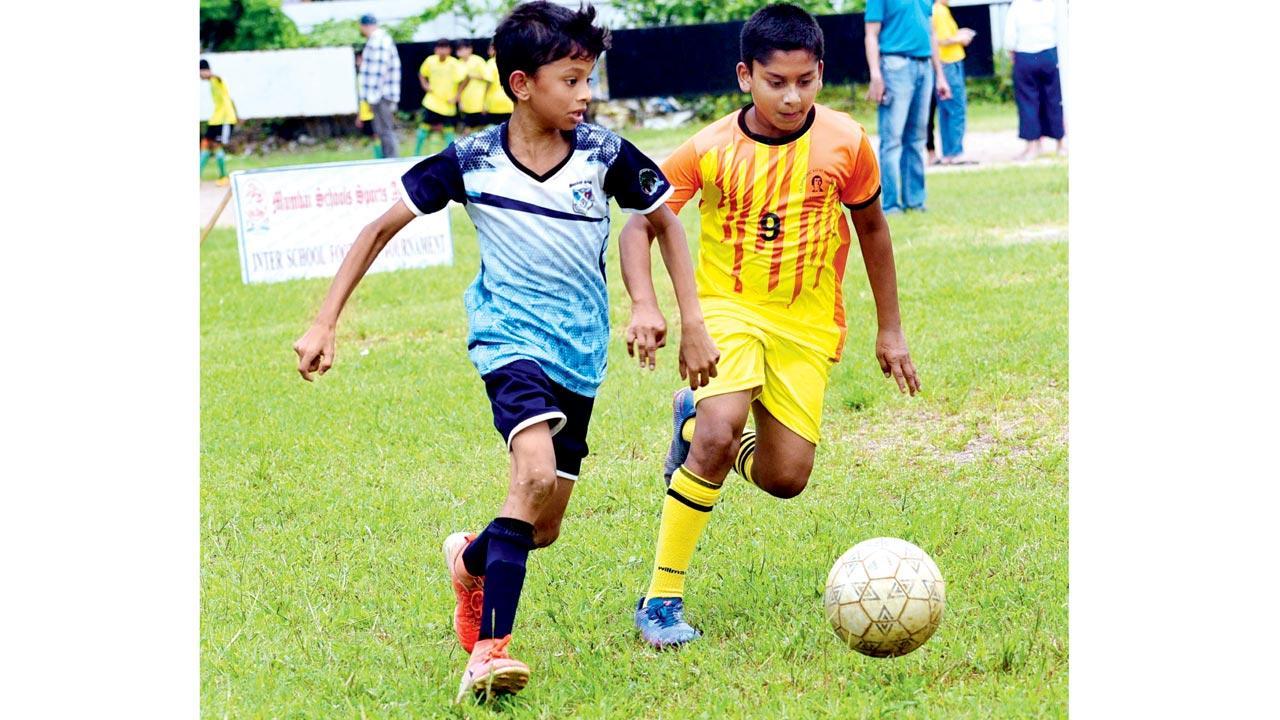 Bombay Scottish's Idhant Pai (left) and Dillon Bhave of St Dominic Savio vie for the ball yesterday. Pic/Pradeep Dhivar
Bombay Scottish 'A' (Mahim) asserted their dominance over St Dominic Savio (Andheri), romping to a 9-0 victory in a boys' U-12 league match of the MSSA inter-school football tournament at Azad Maidan on Wednesday.
Also Read: MSSA news: Navya to the four for Dhirubhai
The feature of Bombay Scottish's massive win was striker Daksh Garg, who led the charge with a fine hat-trick. Teammates Ethan Deniz and Aryeh James played good supporting roles, striking two goals each, while Idhant Pai and Xerxes Mehershani contributed one goal each to round off the tally.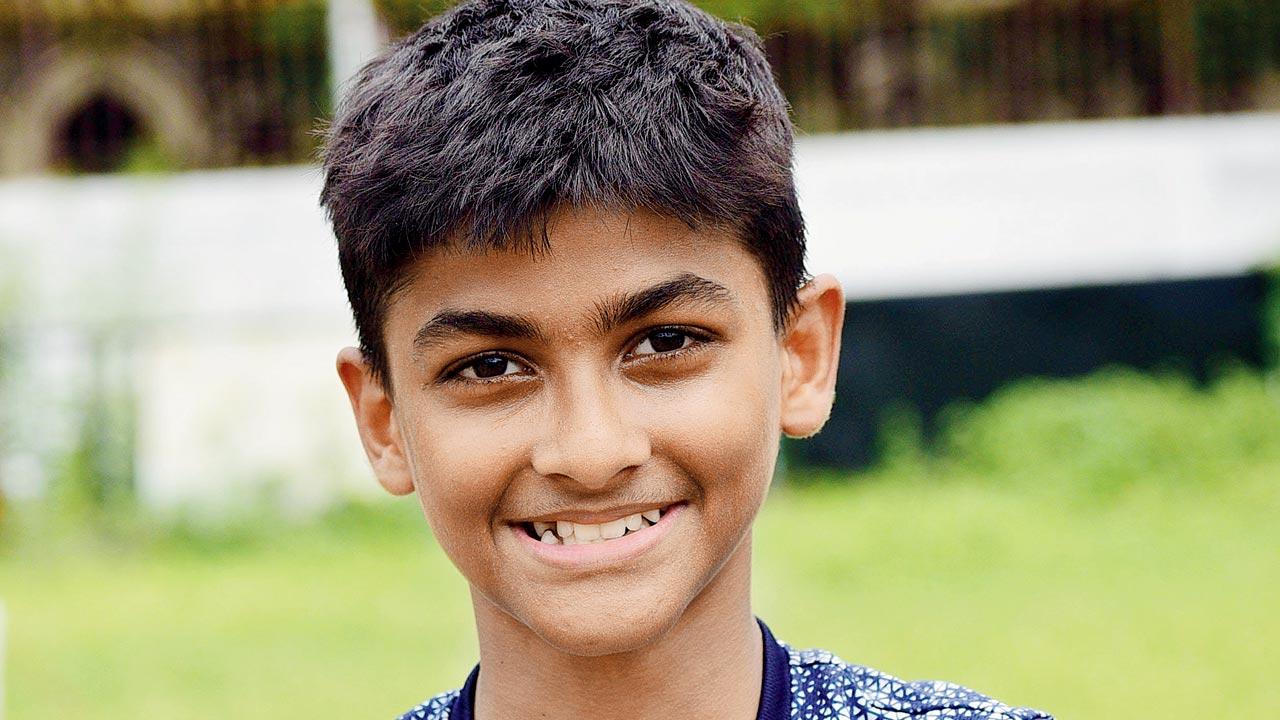 Daksh Garg
In contrast, Campion School (Cooperage) had a fight on their hands before beating Holy Family (Andheri) by a narrow 1-0 margin. Striker Elijah D'Souza scored the all-important goal for Campion in the 23rd minute.
Also Read: MSSA: Don Bosco boys win the U-16 Division-I final
Meanwhile, Dhirubhai Ambani International (BKC) registered a comfortable 3-0 win against St Francis D'Assisi HS (Borivli) in another one-sided encounter. After Aarav Nair netted the opening goal in the ninth minute, Vivaan Parekh scored twice late in the match.
Also, St Stanislaus (Bandra) worked hard to hold Don Bosco International (Matunga) 1-1. Vidhaan Sanghavi gave Don Bosco the early lead, scoring in the third minute. The Stanislaus side got the equaliser seven minutes from the final whistle through Bhargav Dabke.
In other matches, St Mary's ICSE (Mazgaon) beat St Joseph's HS (Wadala) 1-0 with Vardaan Gupta netting the only goal in the 27th minute. Don Bosco (Matunga) beat Smt RSB Arya Vidya Mandir (Juhu) 3-0 with Brendon Barretto scoring a brace and Naveen Ganesan netting one.