Could the striker's 11-minute stay on pitch following injury against Serbia have delayed the healing process?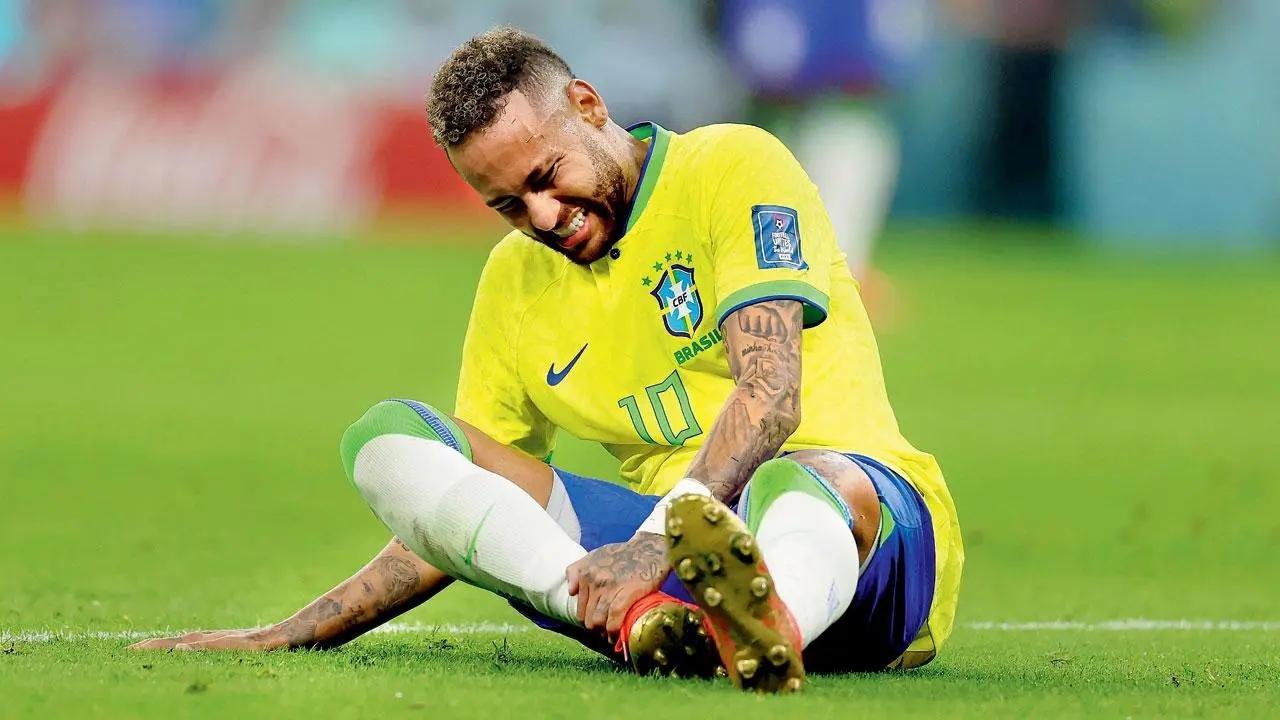 File Photo
Brazil's enigmatic striker Neymar, 30, was ruled out of the group stages of the World Cup as it was revealed late last evening that his swollen ankle will not heal in the next 24-48 hours.
Neymar was the most tackled player (nine times) in Brazil's 2-0 win over Serbia. And during one such tackle by Serbia's Nikola Milenkovic, he suffered an ankle injury.
ADVERTISEMENT
However, instead of leaving the pitch immediately for treatment, coach Tite revealed that Neymar played on despite the pain for another 11 minutes. While the player's emotion to continue for his nation may be understood and possibly even appreciated by some, this delay in receiving treatment could have aggravated things.
Team doctor Rodrigo Lamar had inferred that the injury was "a direct trauma," even as coach Tite had assured that "Neymar will play on." Obviously, the latter was wrong.
Also read: In Ron we trust
Brazil faces Switzerland on Monday (Nov 28) followed by Cameroon in their final Group G game on Friday (Dec 2). Though the victory against Serbia, and the three points from it, puts them in a good position to go through, they will need at least another win from their two remaining two games to ensure qualification.
Unfortunately for them, their star striker will be cooling his heels or actually his ankle, quite literally [with ice as informed by the team management], while his team sweat it out to make it to the Round of 16.
However, ardent Brazil would be a tad relieved that things are at least not as worse as they were in the 2014 edition, where Neymar suffered a fractured lumbar vertebra after Colombia's Camilo Zuniga kneed him in the back in their quarter-final. It immediately ended Neymar's World Cup. Germany then embarrassed the host nation 7-1 in the semi-finals. Are you watching the FIFA 2022?