Switzerland beat Serbia 3-2 at Stadium 974 to progress as the second team from Group G, behind Brazil, who lost 0-1 to Cameroon at the Lusail Stadium thanks to a Vincent Aboubakar stoppage-time strike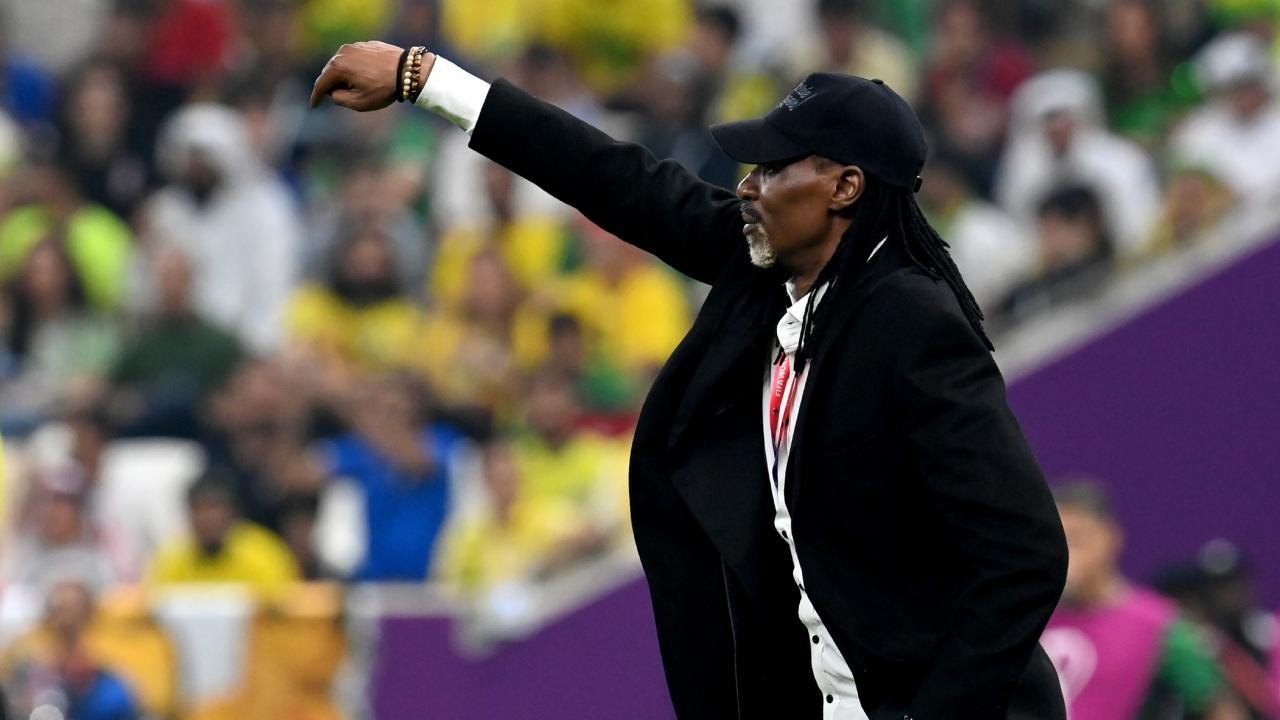 Cameroon's coach Rigobert Song gestures on the touchline during the Qatar 2022 World Cup Group G football match between Cameroon and Brazil at the Lusail Stadium in Lusail Pic/AFP
Cameroon coach Rigobert Song admitted undergoing mixed feelings after his team became the first-ever African country to beat mighty Brazil at a World Cup but still failed to progress to the next round.
Switzerland beat Serbia 3-2 at Stadium 974 to progress as the second team from Group G, behind Brazil, who lost 0-1 to Cameroon at the Lusail Stadium thanks to a Vincent Aboubakar stoppage-time strike.
"Defeating Brazil is a massive milestone that needs to be recognised. We have achieved something historic tonight and my players should be congratulated," said Song, a former Cameroon player himself.
Also read: FIFA World Cup 2022: Hee-Chan's stoppage time goal helps South Korea stun Portugal, qualify for last-16
However, the disappointment of not qualifying for the knockouts cannot be ignored, he said. "Today, we did win the match, but we are disappointed because we realise now we could have done better in this tournament. We do have a feeling of regret, but if you look on the positive side, I'm satisfied with tonight's performance. But this is a young team and the lads have demonstrated that they can do better, and I told them before this press conference that we're improving a lot. It's a pity our journey comes to an end at this stage, but we have to look on the bright side of this and keep working," he added.
Cameroon lost by a solitary goal to Switzerland in their campaign opener before fighting for a 3-3 draw against Serbia and eventually finishing with four points.
#MiddaySports |

Round of 16 match schedule of the world cup#RoundOf16 #WorldCup #FIFAWorldCup pic.twitter.com/dVnpqA1rFO

— Mid Day (@mid_day) December 3, 2022 Men, do you go for a health checkup regularly?