Caroline Wozniacki of Denmark leaped into the top spot in the Women's Tennis Association rankings released on Monday, taking a 250-point lead over Romania's Simona Halep after defeating her in the Australian Open women's singles final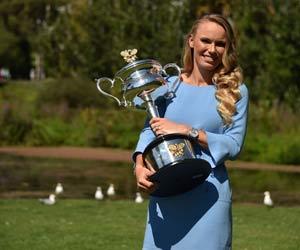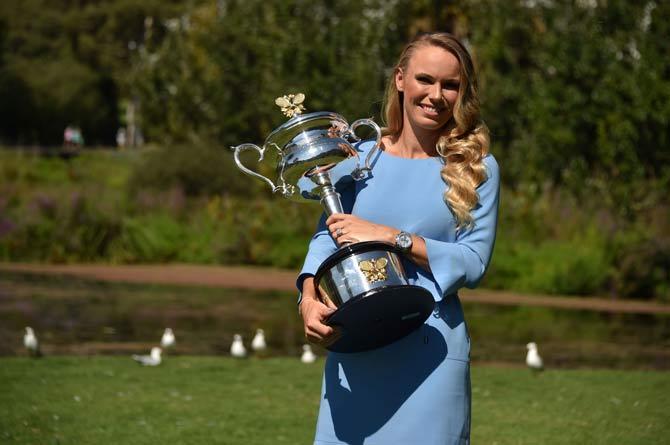 Caroline Wozniacki
Caroline Wozniacki of Denmark leaped into the top spot in the Women's Tennis Association rankings released on Monday, taking a 250-point lead over Romania's Simona Halep after defeating her in the Australian Open women's singles final.
The 27-year-old Wozniacki returned to world No. 1 for the first time since 2012 after capturing her maiden Grand Slam title in a 7-6 (7-2), 3-6, 6-4 victory over Halep, who had held the top spot since October 2017, reports Efe.
Trailing over 1,600 points behind Halep, Ukraine's Elina Svitolina jumped one place to third, nearly 400 points ahead of Garbiñe Muguruza, who dropped to fourth after an upset loss in the Australian Open.
Further down the rankings, Venus Williams of the United States fell three places to eighth, while Angelique Kerber of Germany climbed back into the top 10, advancing seven spots to ninth place.
The current WTA rankings and point scores are as follows:
1- Caroline Wozniacki (Denmark) 7,965 points
2- Simona Halep (Romania) 7,715
3- Elina Svitolina (Ukraine) 6,085
4- Garbiñe Muguruza (Spain) 5,690
5- Karolina Pliskova (Czech Republic) 5,445
6- Jelena Ostapenko (Latvia) 4,901
7- Caroline Garcia (France) 4,495
8- Venus Williams (USA) 4,278
9- Angelique Kerber (Germany) 3,031
10- Kristina Mladenovic (France) 2,935
Catch up on all the latest sports news and updates here
Download the new mid-day Android and iOS apps to get updates on all the latest and trending stories on the go