The 35-year-old Serb is already one major clear of Roger Federer and victory over Stefanos Tsitsipas in the Australian Open final on Sunday will draw him level with Rafael Nadal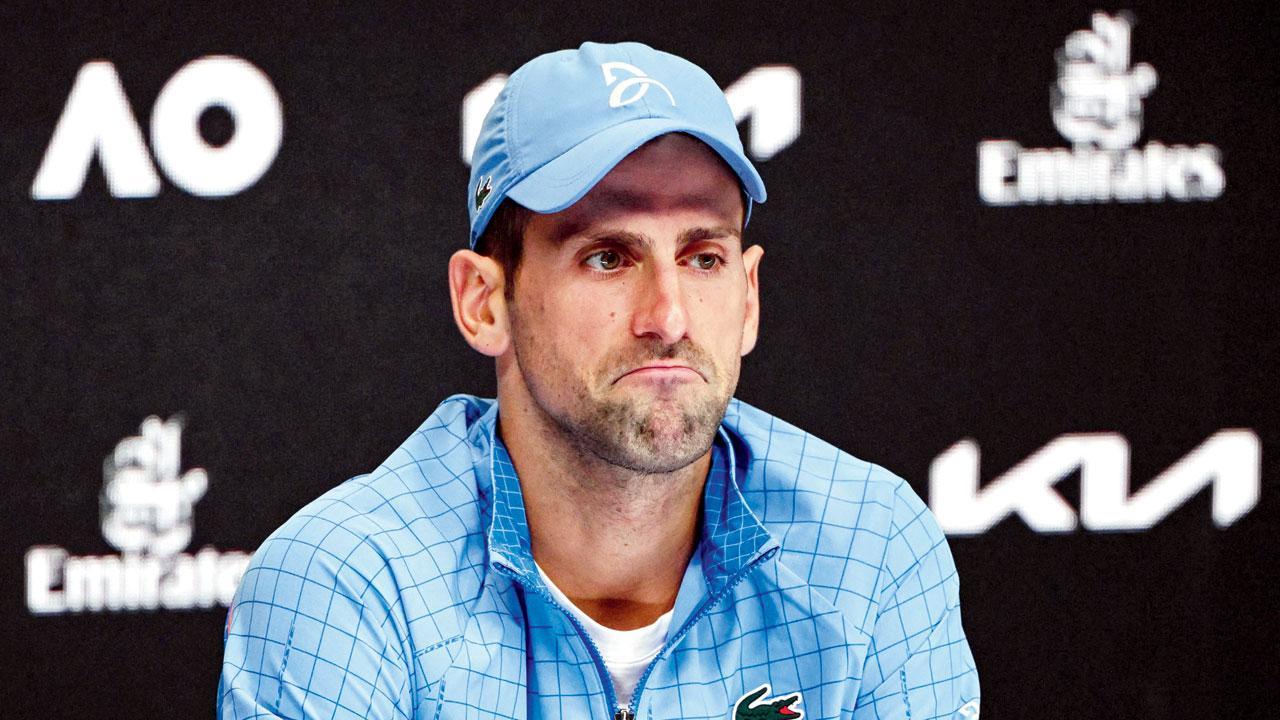 Novak Djokovic
Novak Djokovic stands on the brink of a record-equalling 22nd Grand Slam title and it is his determination to be the greatest ever which drives him on through the controversies. The 35-year-old Serb is already one major clear of Roger Federer and victory over Stefanos Tsitsipas in the Australian Open final on Sunday will draw him level with Rafael Nadal. For Djokovic, it matters to be the best and he has a strong sense of his historical place in tennis. But he also keeps ploughing on through the highs and lows because it is "a great school of life." "I play professional tennis for several different reasons," he said in Melbourne. 
"Some personal reason is that I feel on the tennis court I always have an opportunity to learn something new about myself, I guess fight with my own demons that I guess we all have. When we're on the tennis court in the midst of a battle, some of the things surface, and I have to deal with it, so it's a great school of life for me. Then at the same time, of course, I have professional goals and ambitions," he added. "Those are Grand Slams and being No.1 in the world. So I do want to make more history in this sport, no doubt."
But while Federer and Nadal are widely admired, Djokovic continues to divide as well as unite, despite being one of the greatest players to grace tennis. His staggering achievements on court have often been overshadowed by blunders and missteps off it. The latest was his father posing with a Russian flag featuring Vladimir Putin's face at this year's Australian Open. 
However, the career achievements and resolve of a player who was the first to smash through the $150 million prize-money barrier cannot be doubted. Djokovic, who left Belgrade when he was 12 to train in Munich and escape NATO's bombardment of his home city, has won 21 Grand Slam titles in his career haul of 92.
Also Read: No. 1 Carlos Alcaraz out of Australian Open with leg injury
This story has been sourced from a third party syndicated feed, agencies. Mid-day accepts no responsibility or liability for its dependability, trustworthiness, reliability and data of the text. Mid-day management/mid-day.com reserves the sole right to alter, delete or remove (without notice) the content in its absolute discretion for any reason whatsoever