India shuttler HS Prannoy insists he needs to be smart and choose tournaments wisely in the next six months as he gears up for World Championships in Copenhagen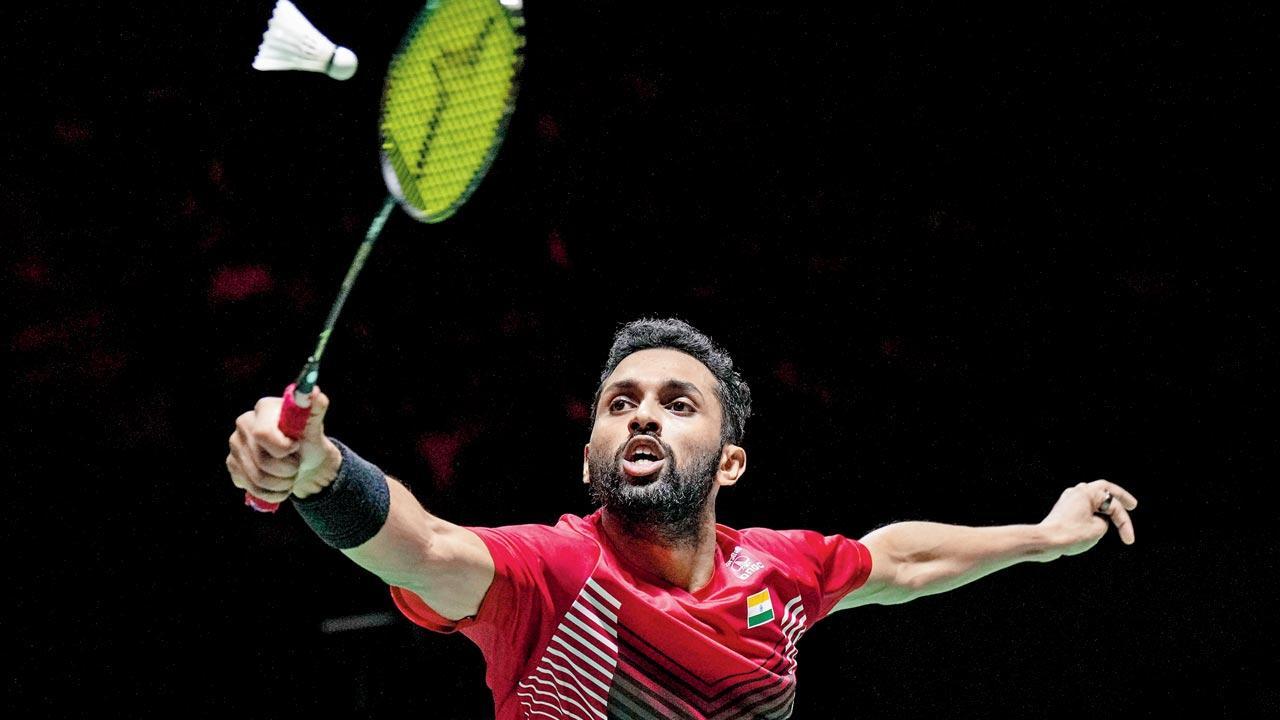 Pic/Getty Images
Armed with a consistent show and good results, HS Prannoy's top priority is to be in the Top five or three in the world before 2023 folds up. And there is an air of confidence as he prepares for the forthcoming World Championships to be held in Copenhagen from August 21.
"It is a big challenge to be at the top. It is how you perform and to be in the Top 10, you need to be consistent. At the end of this year, my priority would be to be in the Top five or three. I want to be there for a while. That is my target, and to finally look for a podium finish,'' said the ninth-ranked shuttler. 
ADVERTISEMENT
Tough calendar
Being drawn in a tough half, Prannoy, 31, said he is not really looking at the World Championships. "No doubt, it is a big tournament, but it is important to be in good space. If you look at the calendar, it is very tough. Fortunately, I had a good run in the tournaments I participated in, this year. It takes time to get into good rhythm. Things are going in the right direction. It's going to be a mad scramble for the next six months. So, I have to be smart and choose tournaments. I want to enjoy what I'm doing," he said after a long morning session at the Pullela Gopichand Badminton Academy here on Monday.
On this year's good results which included an Australian Open final entry, Prannoy revealed a change in approach and training. "I am much more focused. It is a collective thing happening from the coaches, trainers and physios. All of them have been on the same page. I think this is very important when it comes to individual performances. In the last one year, Gopi bhai [Gopichand] has been very active. He is also in touch with physios and trainers. This works well considering long tournaments."
Also Read: BWF Rankings: HS Prannoy moves to 9th spot, Lakshya Sen jumps to 11th
Asked about the unbeaten run of Viktor Axelsen, Prannoy said the Danish player is somebody who has the confidence to back him. "I had a good chance of beating him in the Japan Open. The margin of error was less. The game changed with small mistakes. There are a lot more matches in the next few months and I hope to beat him next time around.''
He agreed that having Gopichand on the court is a big advantage. "He is somebody who knows me for the last 14 years, knows me as a person. His inputs have worked very well for me. He understands me very well. He is also somebody who knows the world of badminton very well."
Talking about the long 71-shot rally against Weng Hong Yang in the Australian Open final recently, Prannoy said that these long rallies are a common phenomenon in world badminton.
Gaining proper perspective
"In this match, it was 19-17. We had already played 90 minutes and then when it comes to that situation, it's a hell of a game. We knew that this point was crucial. We knew whoever wins that point would have a slight edge and we pushed each other. Though I was not on the winning side, it gives a proper perspective to your game. We need to be prepared for these long rallies, physically and mentally. We keep trying that in the practice sessions now."
The road to the Paris Olympics is tough, according to Prannoy. "It's eight months away, but I feel it is a very long road. We have eight months of qualification and anything can happen. It will be tough choosing tournaments. Paris will take care of itself, but I have to trust my abilities. I need to focus on my recovery side, but if I am in good shape I'd love to do well. Going there will be the toughest part. Playing there is easier than the qualification. I'm really looking forward to the 
next eight months," he said.
"Exciting news! Mid-day is now on WhatsApp Channels

Subscribe today by clicking the link and stay updated with the latest news!"
Click here!