Skipper Singh will be under tremendous pressure being the sole drag-flicker for India at World Cup starting today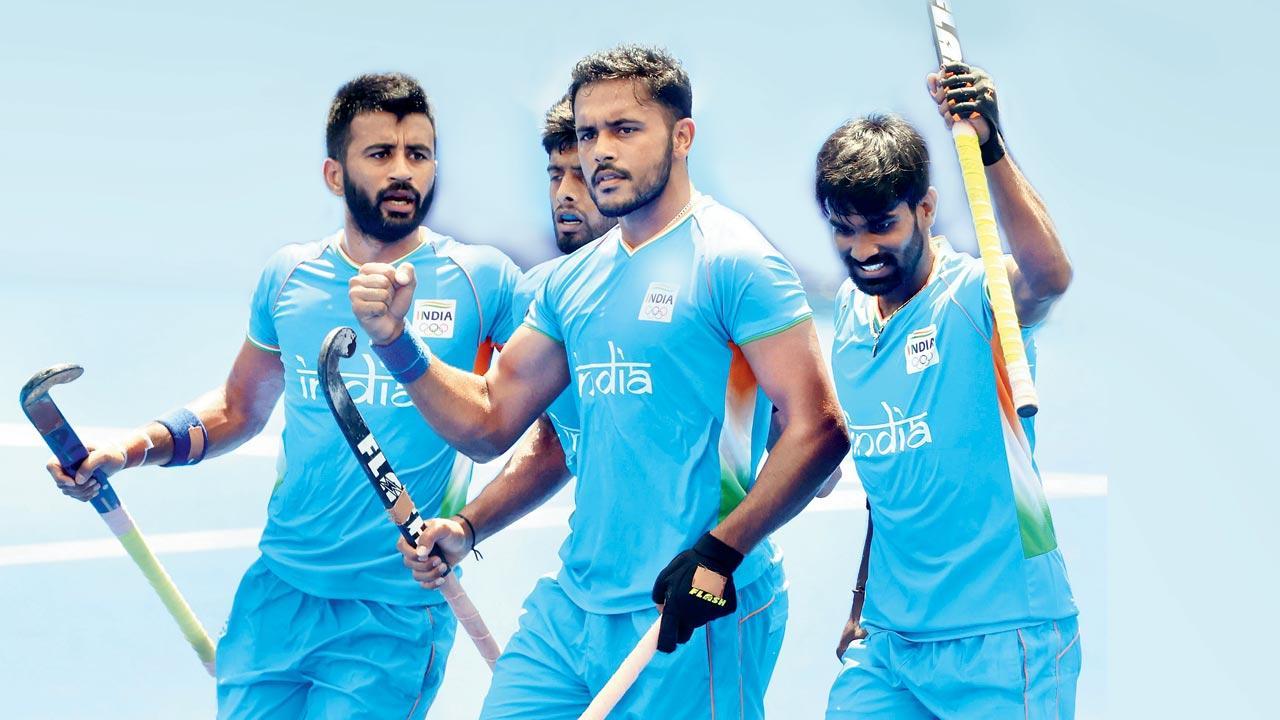 India's Harmanpreet Singh (centre) celebrates with teammates after scoring against Belgium during the Tokyo Olympics in 2021. Pic/Getty Images
As Indian hockey embarks upon one of its most important assignments in recent times—FIH World Cup in Odisha (January 13 to 29)—all eyes will invariably be on one man, Harmanpreet Singh, 27. There are many reasons for this. Firstly, the fact that he has been handed the captaincy here from Tokyo Olympics bronze medal-winning skipper Manpreet Singh, 30. Secondly, Harmanpreet is the main drag-flicker of the team, and thirdly, the other drag-flickers, Amit Rohidas, Varun Kumar and Nilam Sanjeep Xess aren't as talented or consistent as Harmanpreet.
Reid reads it right
ADVERTISEMENT
Chief coach Graham Reid has made it amply clear that the team needs to support their skipper, most significantly in the penalty corner department. "I'd be lying if I say that there is not pressure on Harmanpreet. We have been spending a lot of time on our [penalty corner] variations to try and make sure that we can deflect some of the pressure from Harman," Reid told PTI on the eve of India's tournament-opener against Spain. World No.6 India are placed in Group D of the 16-team tournament, and have England (No.5) and Wales (No.15) besides Spain (No.8) for company.
Three-time Olympian Mervyn Fernandis also believes Harmanpreet will be under pressure. "I feel India will miss a good, extra drag-flicker of Harmanpreet's class at this tournament. Possibly, someone with the experience of Rupinderpal Singh, because I wonder if the other flickers like Amit or Varun can deliver during the variations. Of course, if they do, it will keep the opponents guessing and that will be great for Team India. The defending and conversion of short corners has and will continue to make all the difference when it matters the most," Fernandis told mid-day on Thursday.
Fernandis's former India teammate and 1980 Moscow Olympics gold medal-winner MM Somaya also admitted that he was "disappointed to see Manpreet lose the captaincy" but was confident nevertheless that "a comparatively younger Harmanpreet being a cool, calm and composed player, has all the attributes of a good captain."
Harmanpreet & Co will be buoyed by a promising forward line, felt Fernandis. "One of our young forwards Abhishek has impressed me of whatever few matches I've watched on TV. His ability to receive the ball despite some tight marking is impressive, his finishing is pretty good too. He reminds me of Akashdeep [Singh] and the wily Mandeep [Singh] during their earlier days. Abhishek will be the one to watch for Team India along with the more experienced Lalit [Upadhyay] and Mandeep in the forwardline," added Fernandis.
At the 2018 edition...
At the last World Cup at Odisha in 2018, Harmanpreet began the tournament rather quietly. After India's first two league matches, Harmanpreet had scored just one goal, and that too off a penalty stroke in a 2-2 draw against Belgium. He assured this reporter then that his "[drag-flick] goals will come [in the knockout stage]. You wait and watch."
Unfortunately, however, India lost their very first knockout match, the quarter-final against the Netherlands and were ousted. 
Nevertheless, the whole nation will be waiting and watching this time round as an in-form Harmanpreet will look to unleash his lethal flicks in front of full houses at Rourkela and Bhubaneswar as India attempt to first qualify for the semi-finals for the first time since their only World Cup title win in 1975, and then give it their all thereafter for a podium finish. 
Also Read: Harmanpreet Singh to lead India at World Cup
Quote shoot
There is anticipation and excitement in equal measure. As our team bus entered Rourkela and neared the stadium, there were thousands of fans who welcomed us. We actually got a sense of how much hockey means to them 
Harmanpreet Singh, Captain (India)
We are a contender for this World Cup. There is a lot of belief in our camp as everyone is confident about their abilities
David Ames, Captain (England)
Our team is absolutely ready for the tournament
Thierry Brinkman, Captain (The Netherlands)
There are many top teams and our aim is to register at least a win or two
Jorge Dabanch, Head Coach (Chile)
Our team has some good players, who can play well against the top sides in the tournament
Akira Takahashi, Head Coach (Japan)
Our team is focused on the first match of the tournament now. We'll then see where we end up
Frederic Soyez, Head Coach (France)
The stadium in Rourkela is much bigger [than Bhubaneswar]. It will be hard to hear our teammates or the referee, but it will be an incredibly exciting atmosphere
Alvaro Iglesias, Captain (Spain)
We have the confidence to win the big matches as we have the experience
Lee Namyong, Captain (Korea)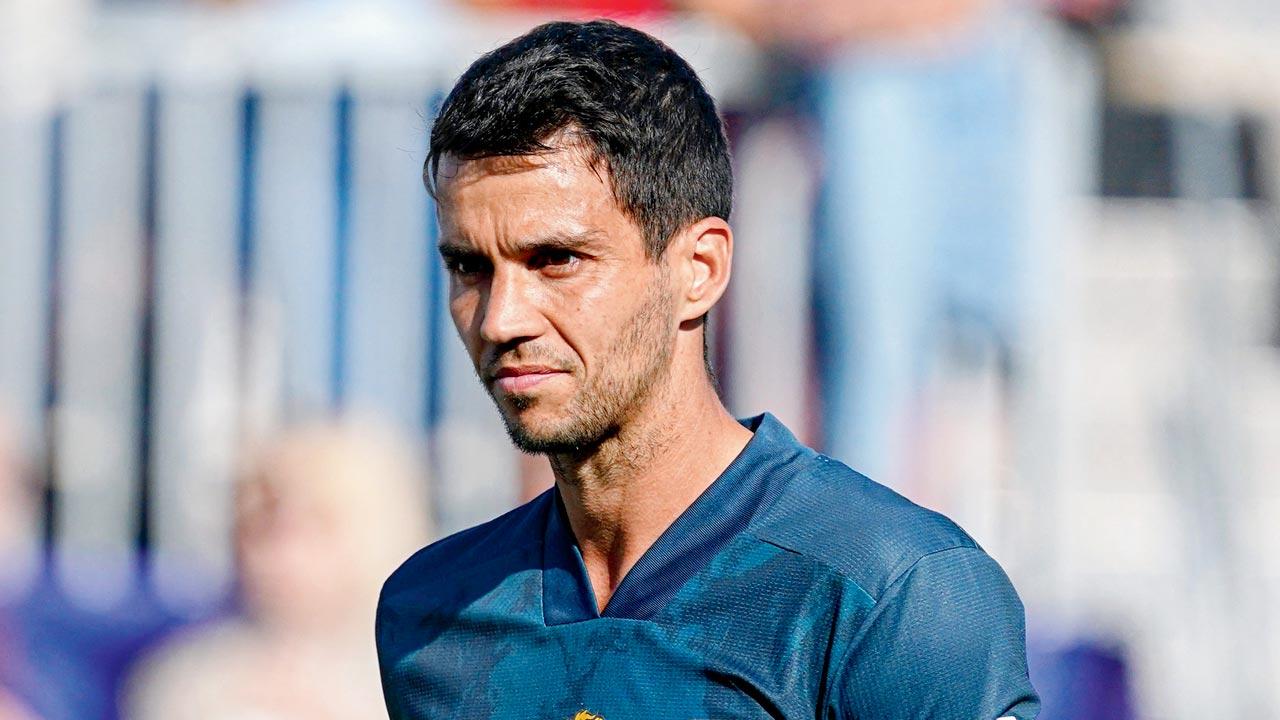 We have played in some of the FIH Pro League matches here in Bhubaneswar before and the crowd is fantastic. Hopefully, we can play well and get some wins under our belt 
Greg Nicol, Head Coach (New Zealand)
Reaching the semis here will be a big success
Andre Henning, Head Coach (Germany)
Our players are really excited to be here and we have big ambitions. We have the experience and that will be really crucial
Eddie Ockenden, Captain (Australia)
Our matches against Australia and Argentina will definitely be the toughest but I hope we get to play against India as it's a great experience with the whole stadium becoming vibrant due to the fans
Cheslyn Gie, Head Coach (South Africa)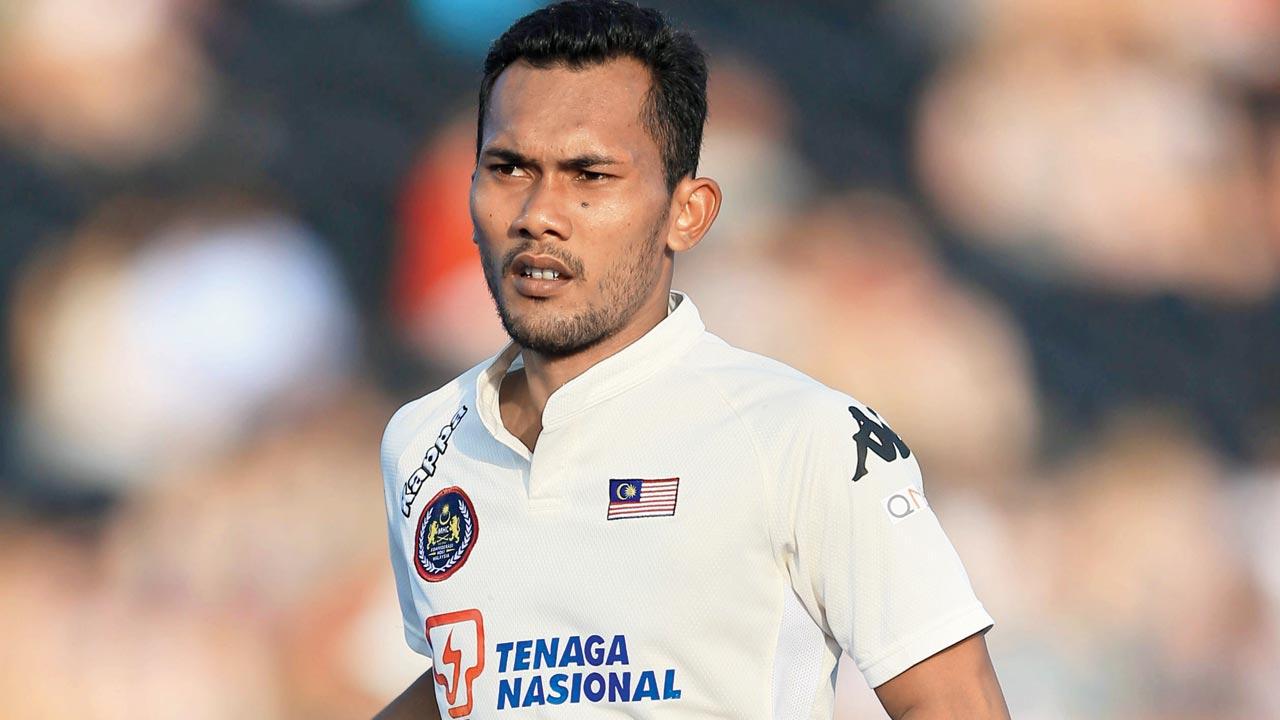 Our group is tough as we have teams like the Netherlands and New Zealand in it. It will be an uphill task to beat them
Marhan Jalil, Captain (Malaysia)
We take inspiration from Lionel Messi and our football team, who won the FIFA World Cup in Qatar. They did a great job and we will try to repeat the same here
Matias Rey, Captain (Argentina)
This will be a challenging tournament, but we have the experience so we feel confident and are very hungry to retain the trophy
Felix Denayer, Captain (Belgium)
We are not here to make up the numbers. We are here to cause an upset. We're looking forward to playing India in front of their fans 
Rupert Shipperley, Captain (Wales)
The Pools
Pool A: Argentina, Australia, France, South Africa
Pool B: Belgium, Germany, Japan, Korea
Pool C: Chile, Malaysia, Netherlands, New Zealand
Pool D: England, India, Spain, Wales