Spa [Belgium] is my favourite track and I am confident of doing well there," Daruvala, a resident of Dadar Parsi Colony, told mid-day during an interaction at the Red Bull office in Andheri recently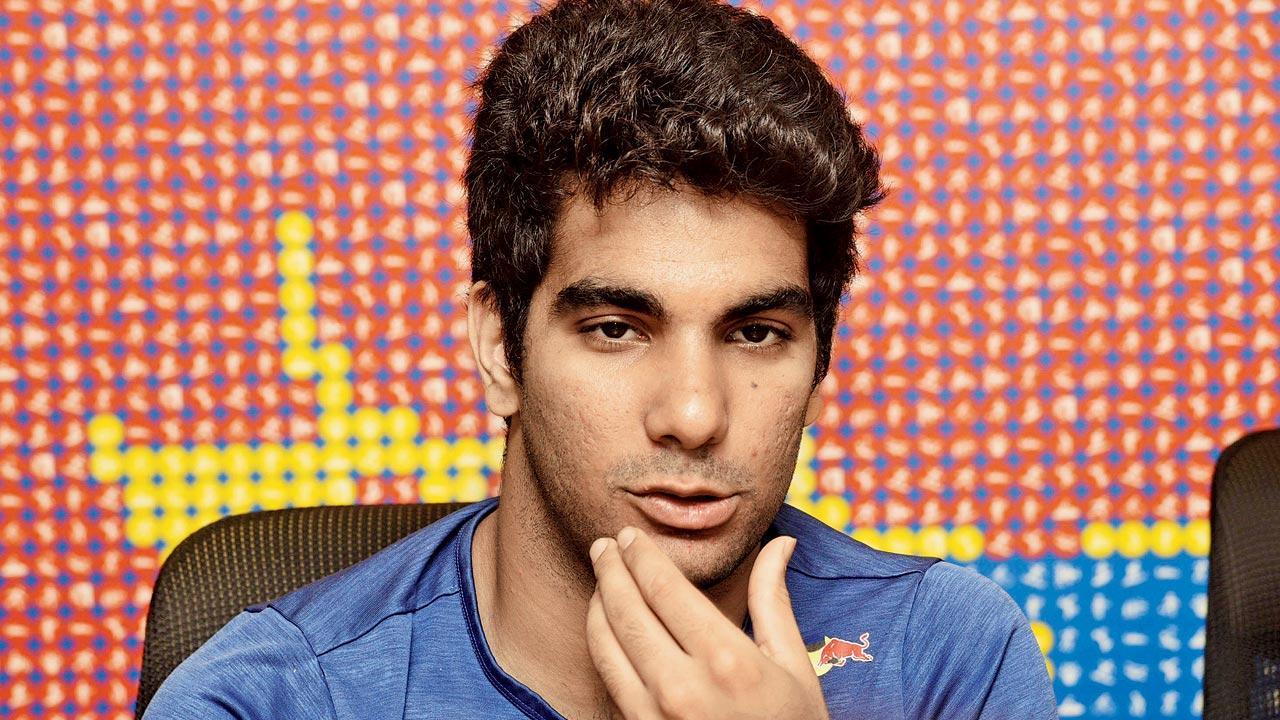 Jehan Daruvala at the Red Bull office in the city recently. Pic/Atul Kamble
India racer Jehan Daruvala, 23, is back home for the Formula 2 season break following a not-too-successful Hungarian GP on July 31 where he finished outside the points for his team Prima Racing. Daruvala currently has 94 points and is placed 5th in the Drivers' Championship. 
"The races didn't go as per plan. As much as you don't want to think about it, you do try to analyse what went wrong. I'll look to come back stronger in the upcoming races. It was a tough month overall and we have a lot of work to do over the break. But there are three weekends coming up and I want to win all three. There's a race in Spa. Spa [Belgium] is my favourite track and I am confident of doing well there," Daruvala, a resident of Dadar Parsi Colony, told mid-day during an interaction at the Red Bull office in Andheri recently.
Three-weak break from F2
Daruvala plans to use this three-week break to relax initially, following which he will get back to training to prepare for the remainder of the season.
The first half of the season wasn't too disappointing though, considering Darvuvala, who is currently the closest to becoming India's next F1 driver, got to test a McLaren F1 car last month. "It was a test with a great team like McLaren. I experienced some very high Gs [gravitational force of Earth], 5.5Gs while braking and 6Gs while cornering. Initially, I didn't know if my body would cope with the Gs, but I coped well," said Daruvala, who is part of the Red Bull junior team program that has brought some top drivers into the pinnacle of motorsport racing. 

Also Read: Serena Williams loses 1st match since saying she's retiring from tennis
All F1 seats taken in 2023
"It's my dream to be an F1 driver, but unfortunately, there are limited seats in F1 and all seats are taken for 2023. I'm aiming for 2024. Sebastian Vettel and Max Verstappen have all come from the Red Bull stable. Hopefully, I'll join them," said Daruvala. He does know a few F1 drivers well though and McLaren's Lando Norris is one of them. "Lando and I used to train together during his F2 days. Now, he's a very successful F1 driver, but we remain good friends. We are still in touch," added Daruvala.