Playing with plenty of determination and solid fighting spirit, Kaustubh staved off a strong challenge from Nilansh Chiplunkar of Vanita Vishram School (Girgaum) and went on to clinch a 17-11 victory in the 8-board final to emerge champion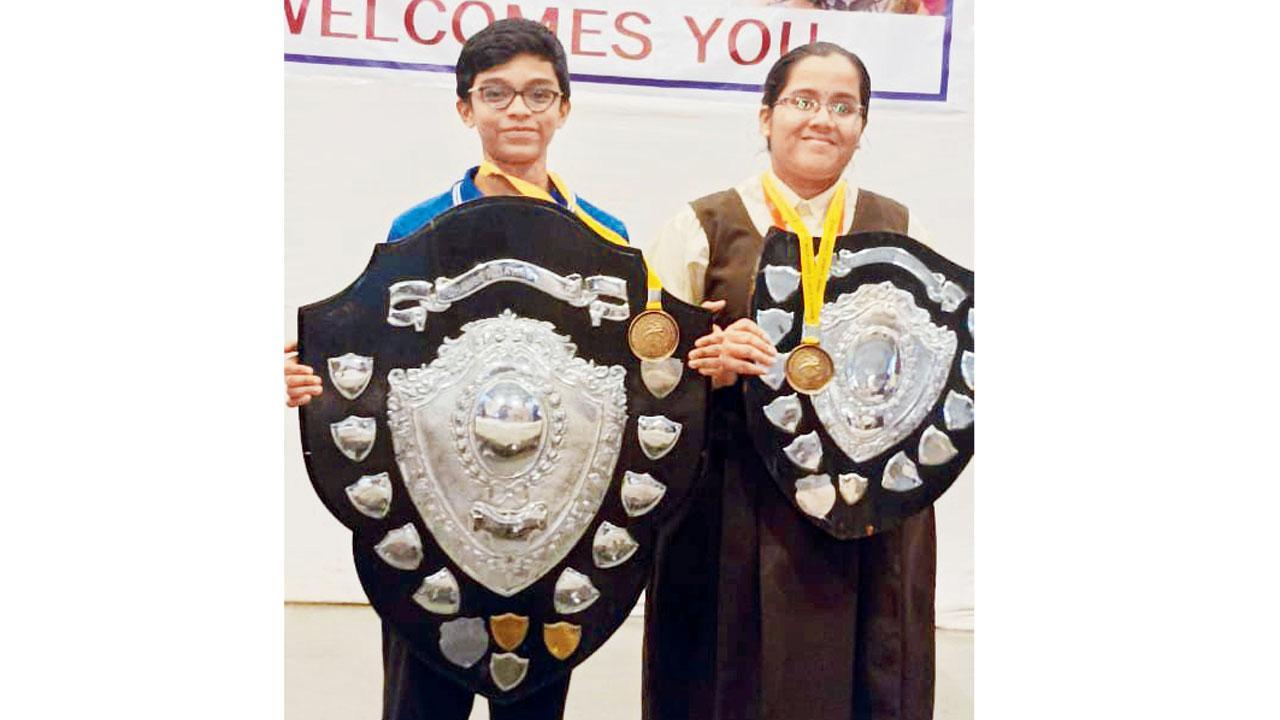 U-16 champions Kaustubh Jagushte and Srujana Bhoga
Kaustubh Jagushte of The Dadar Parsee Youth Assembly HS (Dadar) and Srujana Bhoga of IES Modern English School (Dadar) claimed top honours recording contrasting victories in the boys' and girls' under-16 singles finals respectively during the MSSA inter-school carrom tournament at the Dr Antonio Da Silva School recently.
Playing with plenty of determination and solid fighting spirit, Kaustubh staved off a strong challenge from Nilansh Chiplunkar of Vanita Vishram School (Girgaum) and went on to clinch a 17-11 victory in the 8-board final to emerge champion.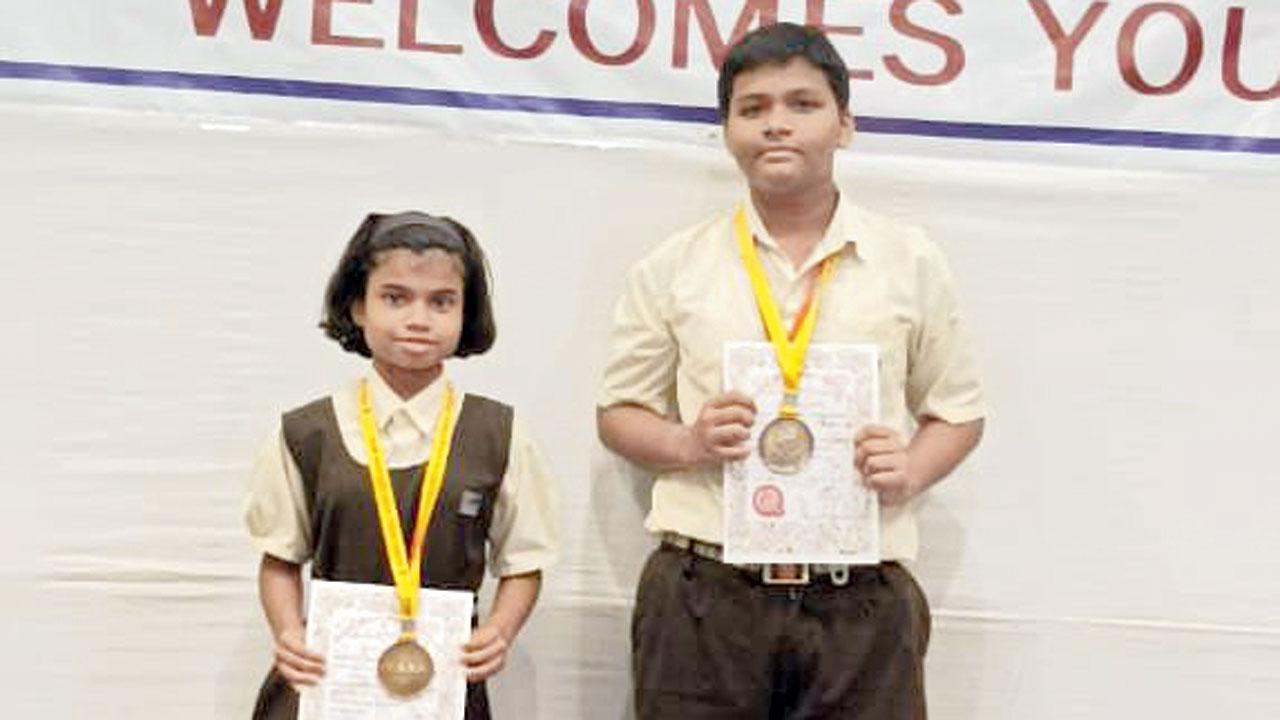 U-14 winners Shravani Manjrekar and Avinash Ajgaonkar
Also Read: Eliud Kipchoge clocks 2:01:09, sets World Record at Berlin Marathon
On the side board, Srujana smoothly sailed past Tanishka Save of JB Vachha High School (Dadar) who was unable to win a single board. Srujana was in terrific form and played with a high degree of accuracy to pocket the coins and did not give Tanishka any chances and quickly wrapped up the contest with a 25-0 verdict.
The girls' under-14 final was also a one-sided affair as Shravani Manjrekar of IES VN Sule Guruji (Dadar) brushed aside the challenge from Suhani Pachanekar of IES Modern English School (Dadar) cruising to a 20-5 victory.
In contrast, the boys' under-14 title round witnessed an absorbing tussle for supremacy between Avinash Ajgaonkar of Modern English School (Dadar) and Umar Shaikh of Mount Mary School (Goregaon). Avinash held his nerves and displayed more confidence to overcome Umar by a close 25-17 point margin to emerge victorious.