Young outfit led by Olympian Devindar Walmiki good a give account of themselves in Gwalior while facing stiff opposition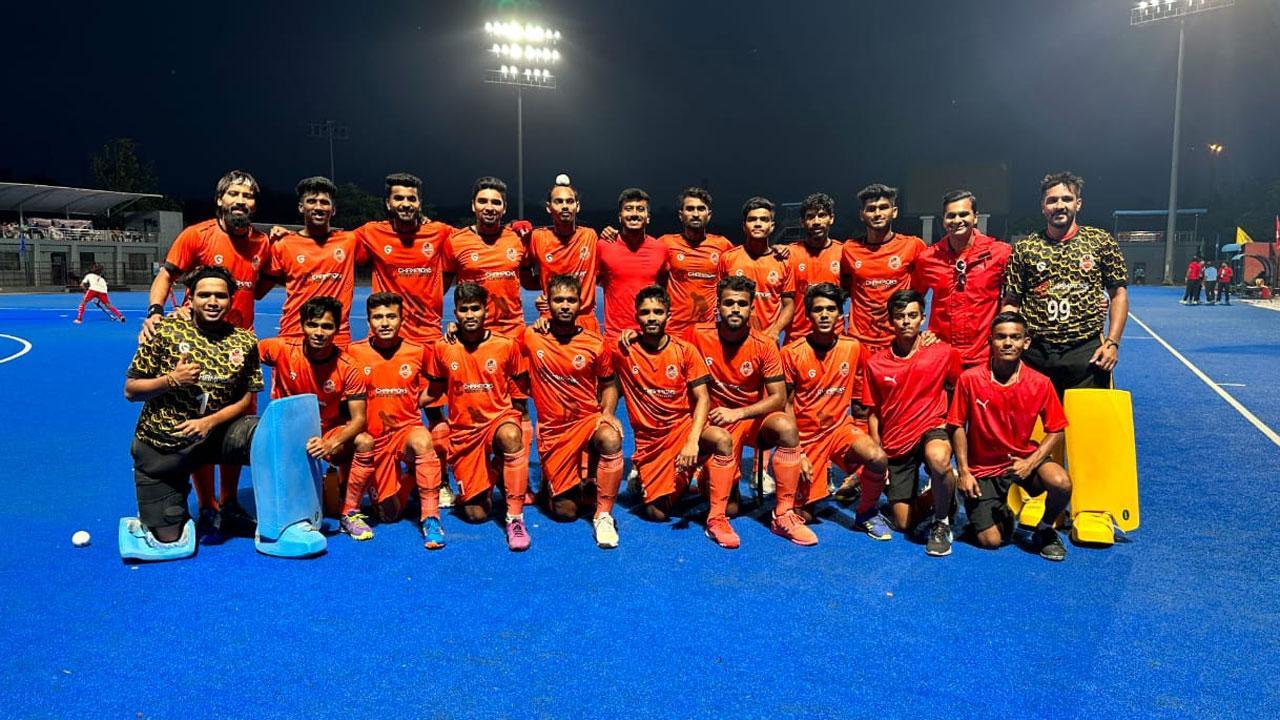 Skipper Devindar Walmiki's (standing, extreme left) Champions Training Centre team
Mumbai-based hockey outfit Champions Training Centre (CTC) went down to a seasoned Indian Oil in the penultimate round of the 83rd Scindia Gold Cup in Gwalior recently. The city outfit, playing its maiden season, comprised youngsters from across the state, and gave a good account of themselves, considering the side's average age is just 22. The team is just a year old, but have already made it to five finals, winning three, including the prestigious Mumbai Hockey Championship.
Led by Olympian Devindar Walmiki, CTC fought hard before losing 3-5 to a star-studded IOC via shootout. IOC boasted an impressive line-up that included Hockey India's Player of the Year Hardik Singh and Tokyo Olympics bronze medal-winning team member Dilpreet Singh besides a host of former internationals with double Olympian Devesh Chauhan and Olympian Deepak Thakur as their team manager and coach respectively.
ADVERTISEMENT
CTC however, asserted their authority in the game and went up 3-1 at half-time before the match eventually ended 4-4 and headed for the shootout. Aamid Khan Pathan scored a brace for CTC while Manpreet Singh and Prajwal Moharklar added one each. Talwinder Singh, Gurinder Singh, Sunil Yadav and Dilpreet Singh were the scorers for IOC. "All 18 of our players are from Maharashtra and from them, 16 players were making their debut in an all India tournament here, so I think our team have performed really well," skipper Walmiki told mid-day.com
Also Read: Salima Tete wins AHF Emerging Women's Player of the Year award
CTC beat SAIL 4-3, Uttar Pradesh XI 4-3 and CRZ Haryana, the defending champions of the tournament, 4-2 via shootout in the league phase.  As a result of their impressive semi-final run, the Mumbai outfit have been awarded a direct entry to the quarter-final stage in the next edition of the tournament. "This is very encouraging for us because this time we had to play our first three matches back to back, making it a total of four games in five days, which is very tough. With a quarter-final entry next season, we can hopefully go a step further and make it to the final and possibly even win it," added Devindar.