Kyrgios says, "Haha here we go, two years ago. Don't neck yourself tonight," with regards to a row over strippers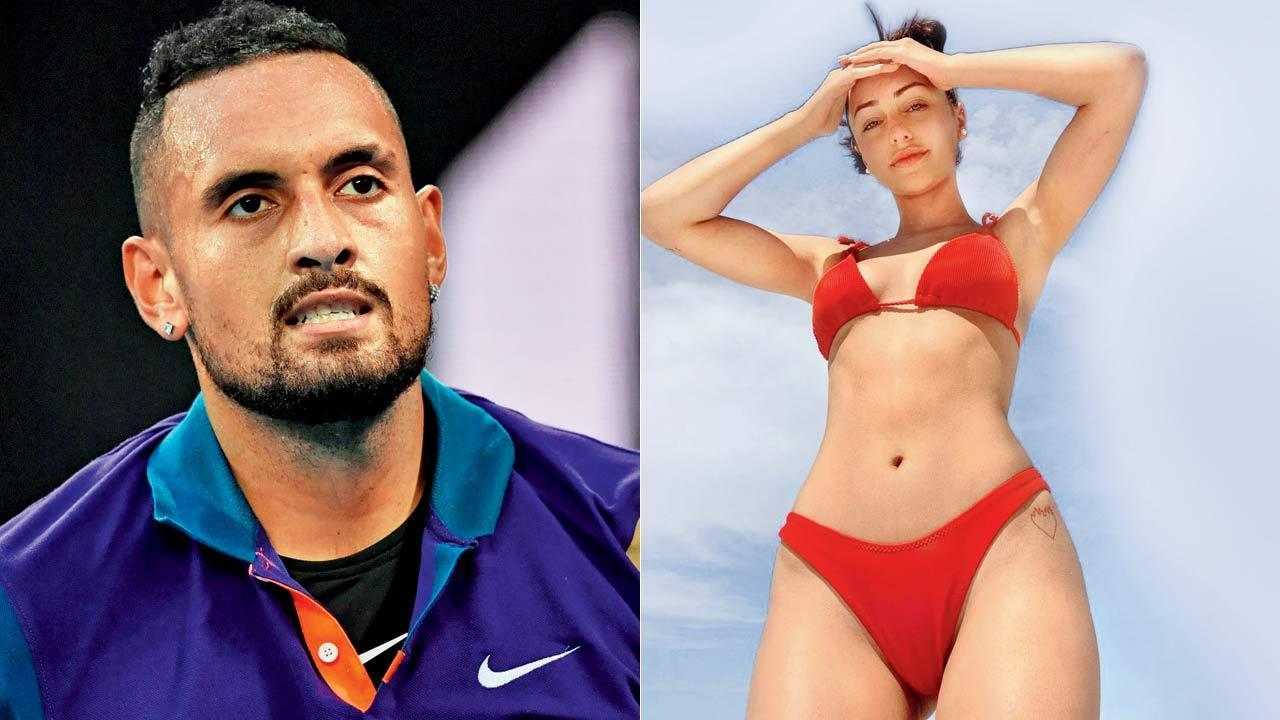 Nick Kyrgios and Chiara Passar
Nick Kyrgios and Chiara Passari's on-off relationship took an ugly turn as the latter accused the Australian tennis star of cheating on her with model Mary Vitinaros.
Recently, Passari Instagrammed screeshots of her conversation with Kyrgios in which he called her "toxic" and she replies: "You're boasting to your boys how you go to the strip club three days after your girlfriend leaves you that you slept with the stripper and continue to text her. It's scary s**t."
Kyrgios says, "Haha here we go, two years ago. Don't neck yourself tonight," with regards to a row over strippers. 
Shocked by his reaction Passari says: "What the f**k." Another message read: "You're telling me to go kill myself. It's a joke to you?" Passari captioned the screen grab: "Just a reminder of how horrible this human is." 
Passari shared more DMs and in one of them Kyrgios is seen with two women and a man and she wrote: "Also had a little relationship behind my back." 
Also Read: Nick Kyrgios blames sexual frustration for lack of on-court performance