India's Tokyo Olympics silver medal-winning wrestler Ravi Dahiya insists he will settle for nothing less than the top spot at the 2024 edition in France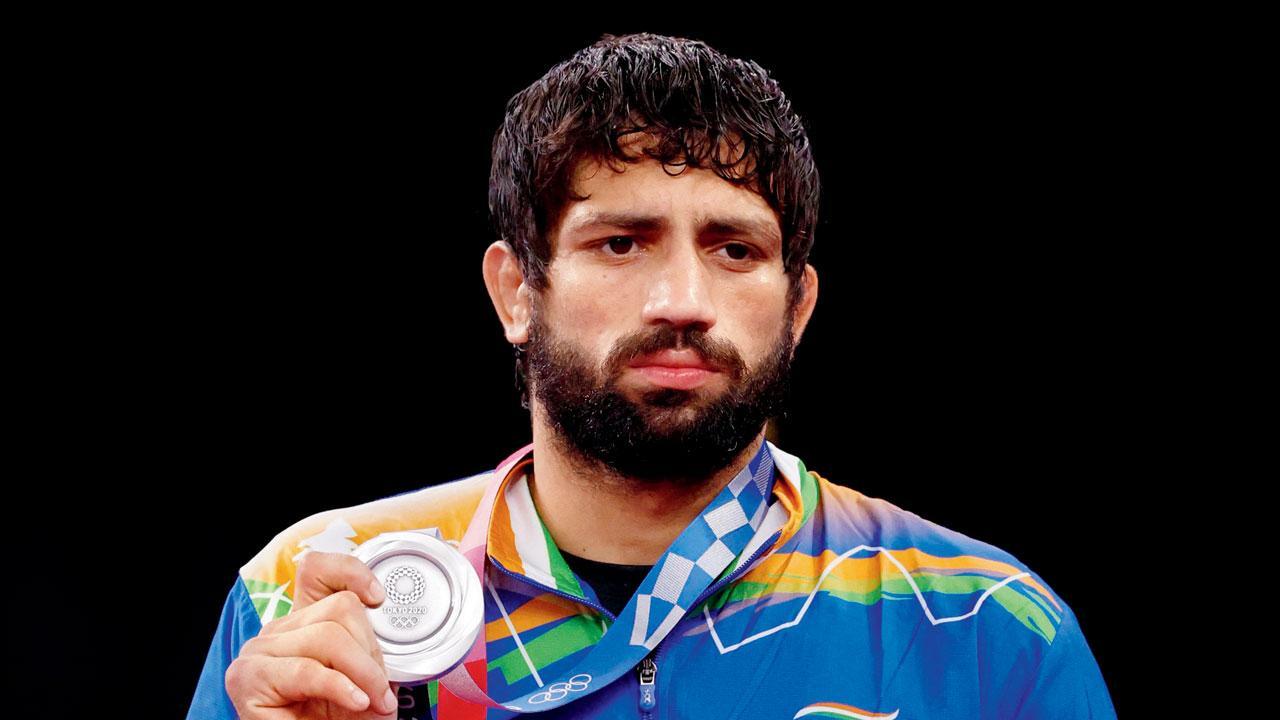 Wrestler Ravi Dahiya with his Tokyo Olympics silver medal. Pics/Getty Images, AFP
India wrestler Ravi Dahiya, 23, was not smiling whole-heartedly when he stepped on the podium to receive his silver medal (57kg category) at the Tokyo Olympics on August 5. That's because he was disappointed at losing the gold medal bout narrowly (5-7) to Russia's Javur Yuguev. And that disappointment was evident during a recent detailed interaction as part of mid-day's Meet Your Icon series, where a bunch of sports enthusiasts got a chance to speak to their Olympic hero.
Dahiya spoke about his wrestling journey, his love for milk, curds and butter, and how the Tokyo silver medal has motivated him to go all out to clinch top honours at Paris 2024. Was the Tokyo Olympics semi-final against Nurislam Sanayev one of the most interesting matches of your career? You were trailing him and then in the dying moments of the bout, you go for a win by fall.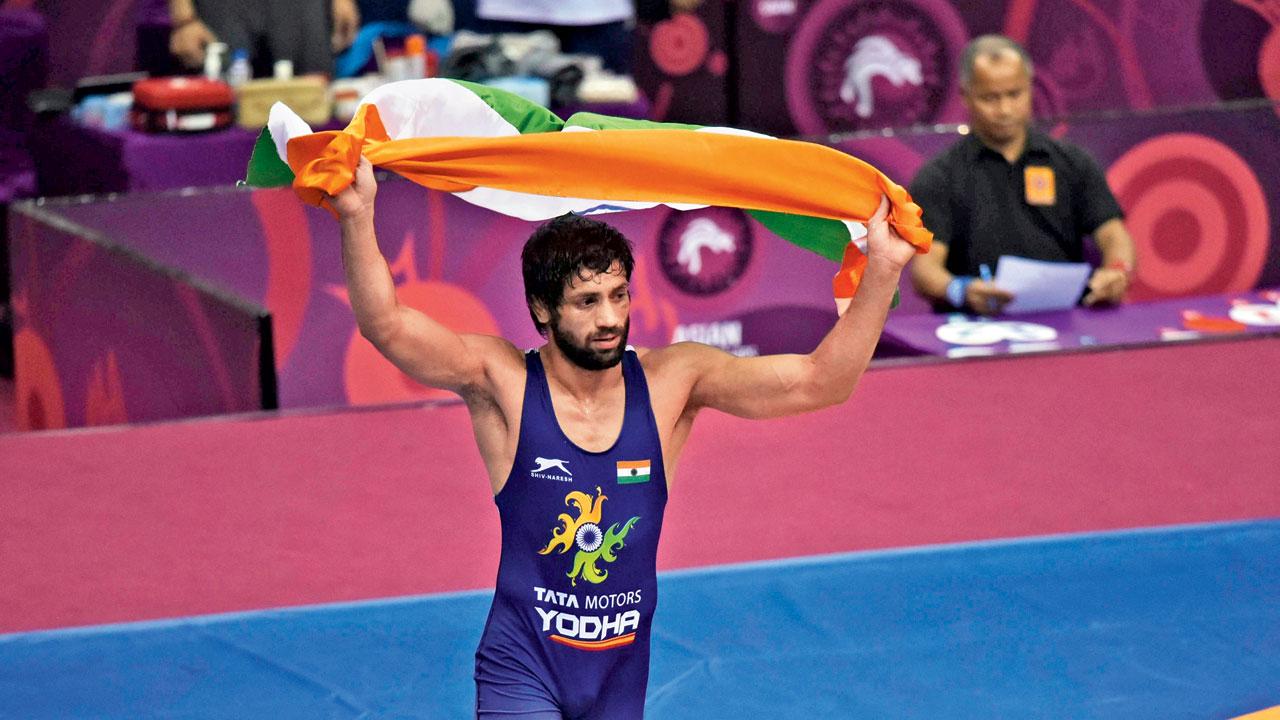 It was a good bout. I won't say that it was the most interesting fight of my life, but it was an intense Olympic semi-final bout and reaching the final is a huge thing. I went there [into the semi-final] thinking I will go on and win gold for my country, so I was very excited.  
But Sanayev bit you. Does that happen often?
No, that does not happen normally, but the stage was big, it was the Olympics, so such things can happen sometimes. In such situations, people tend to do anything to win bouts, so that's okay.
You are among the taller wrestlers in India (5 ft, 7). Is height an advantage or disadvantage in wrestling?
Height has its pros and cons. The advantage of having good height is that when you do the leg attack, it's easier. But the most difficult part of being tall is that you tend to be heavier and in wrestling, you cannot afford to gain weight. Earlier, our weight would be checked only once, but now [with United World Wrestling's new rules] a wrestler's weight is checked twice [once at the weigh-in, a day before the bout and on the day of the bout]. Maintaining your weight across two days is tough. So, height has its drawbacks as it gives you that added pressure of having to maintain your weight at all times.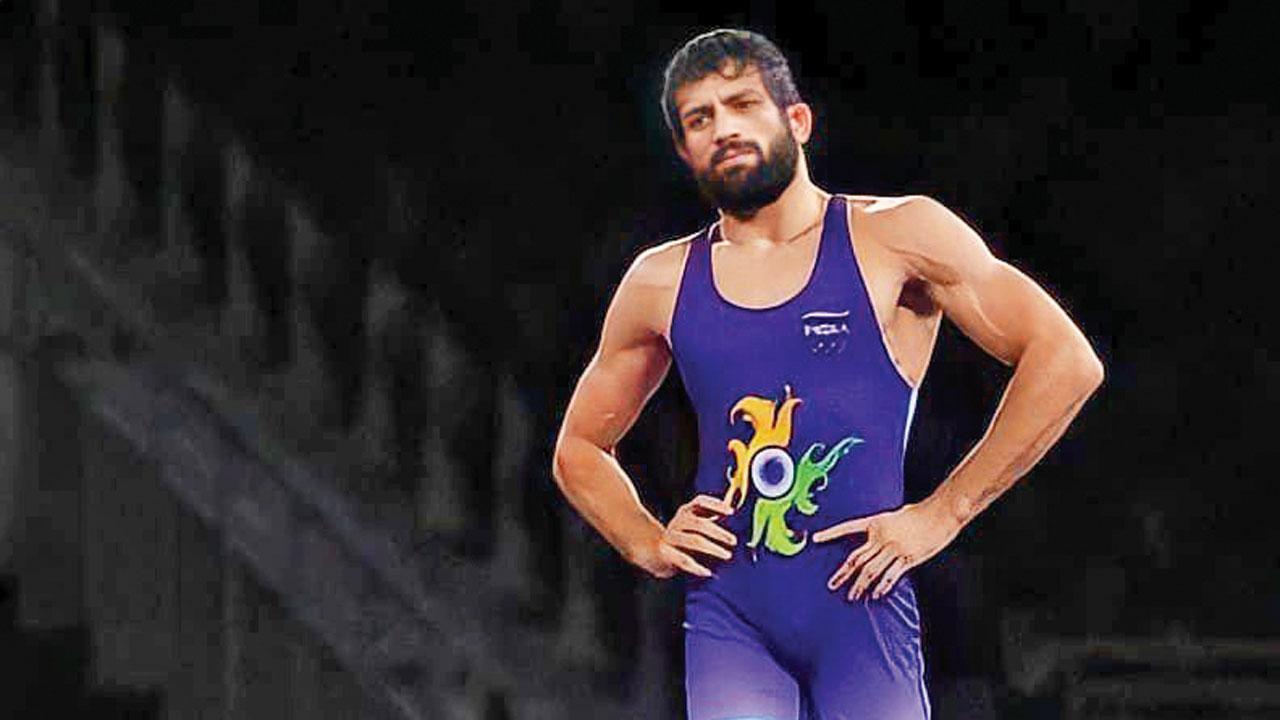 What is it about Sonepat and wrestling that the place has thrown up so many champions?
It's not just Sonepat, but most champions in wrestling come from north India as the generation there is hard working as they all come from farming backgrounds. It's not that people from other parts of India are not hard working, but it's just that I feel that the hard work is in the genes here as agriculture is a tough occupation. Also, the food in northern India is good. You get good milk and ghee in Sonepat and the places around it, so that could also be a reason. Plus, the mentality of people here has changed after Sushil Kumar won his first Olympic medal [bronze at  Beijing 2008]. There are many from Haryana, who are inspired by him.
Your village Nahri only receives electricity for a few hours each day. Are you hopeful this will change now that you've won an Olympic medal for the country?
We are hopeful that my village will get electricity for longer periods because at a function there recently Haryana's Chief Minister Manohar Lalji [Khattar] had asked us to write down our concerns and assured us that he will try his best to solve our issues.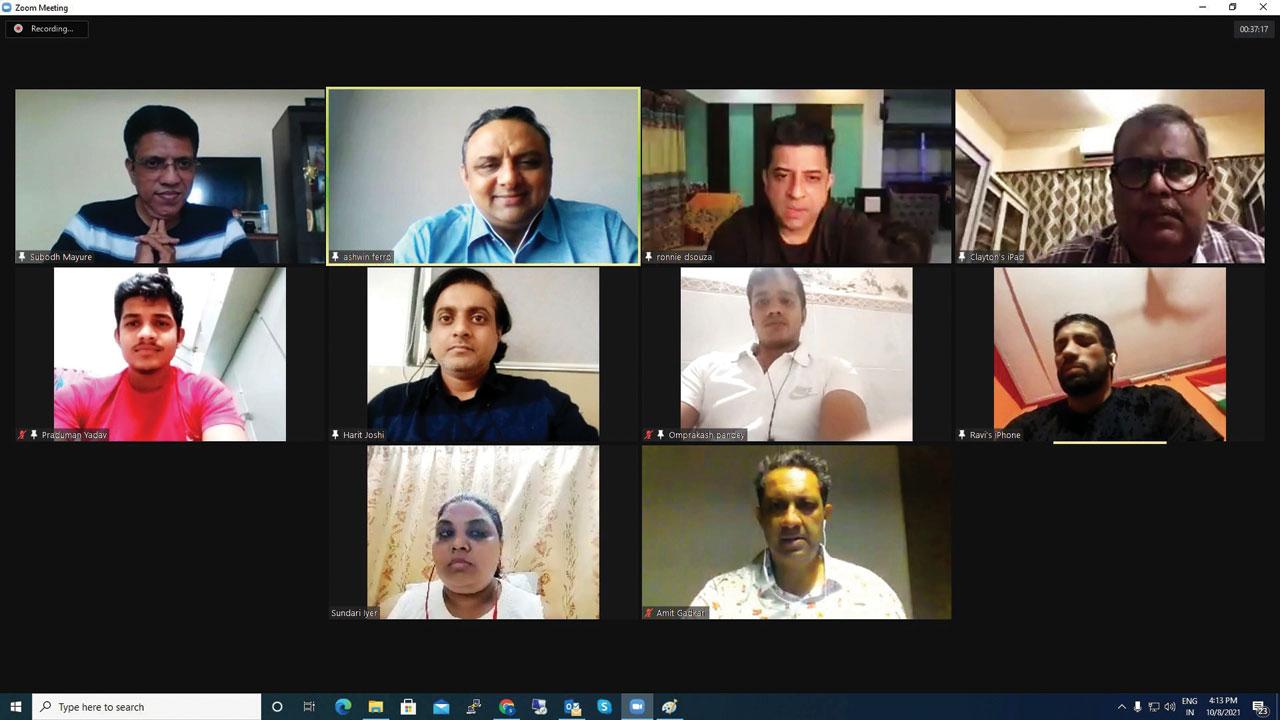 A screenshot of mid-day's virtual Meet Your Icon with Ravi Dahiya 
Tell us about your younger days. What was it like to train under Mahabali Satpal, who is also Sushil's guru?
When I began training in my village as a kid, my parents were my first coaches as they guided me on to the path of wrestling. They took me to an akhada, where I trained under my first guru Hansrajji. Later, he recommended that I go to Delhi and helped me train under Mahabali Satpal. He told me that if I wanted to be the best then I should learn from the best. So the influence of my parents, Hansrajji, Satpalji and many more have helped me reach here. It's not just one individual, but an entire army that's responsible for the success of any athlete.
How shocked were you when you heard about Sushil's arrest? Have you spoken to him after winning the silver medal?
I was very sad when I got to know about Sushil bhai's arrest. I was not around when it happened. It was very unfortunate. I saw it all in the news. I have not spoken to him yet, so I don't know the details. But had we been together [at the Tokyo Olympics], we would have surely brought home the gold medal.
How tough was it for you to give your best in front of empty stands at Tokyo?
It's always a great atmosphere when people cheer for you from the outside, but it's been a long time now that there are no spectators allowed for any events. But the good thing is that the Tokyo Olympics was conducted because, at one stage, we were not even sure if the Games would go ahead. We had participated in tournaments [before the Tokyo Games] without spectators in the stands, so we were used to it. And not just me, but all athletes got used to it. Also, since we were performing at the world's biggest platform, we were prepared to face any situation. We athletes were only keen to see the Olympics happen and for that, we were prepared to follow all protocols.
Watch the full mid-day Meet Your Icon with Ravi Dahiya video below.
Could you describe what was going through your mind when you were on top of the victory podium in Tokyo?
That's a moment which cannot be explained in words because when you see your country's flag going up and you know it's because of your achievement, it's very emotional. At that moment, you don't realise what's going on around you. It's an indescribable feeling.
What is your goal for Paris 2024?
I don't look at expectations or take any pressure. As an athlete, you have to try to stay normal and give your best. But it is these expectations and the love of the people that keeps us going and helps us win. It keeps us working hard to try to win a gold at the biggest stage. So, that gold medal is my goal in Paris. 
We can see (this was a zoom call) an India flag on the wall behind you this. Tell us about that.
I'm currently in my training centre [in Delhi] and this flag is on the wall in my room. It's the India flag and it feels good to keep looking at it at all times. The flag is everything. If the flag is there, we are there and vice versa. So, it just feels good and there's no other specific reason for it.
You have teamed up with Smile Foundation's Shiksha Na Ruke campaign. Could you tell us about that initiative?
I am thankful to them for inviting me to be a part of this initiative. These are organisations that work for the betterment of the country. I'm happy to be a part of such foundations. Most athletes come from humble backgrounds and I'm no different. I feel good that I can do my bit to ensure children from under-privileged backgrounds do not face the hardships that I have been through. It's nice to see them prepare and do well in their chosen fields. I met some kids as part of this campaign and I believe we, the media, the public, must all join hands to help give these kids a better future. They may not want to become sportspersons or wrestlers, but they have the right to choose whatever they want and excel in it. It's important that they are given this opportunity to excel.
Check out all the latest news and updates on IPL 2021