India's silver medal-winning wushu star Naorem Roshibina Devi dedicates her feat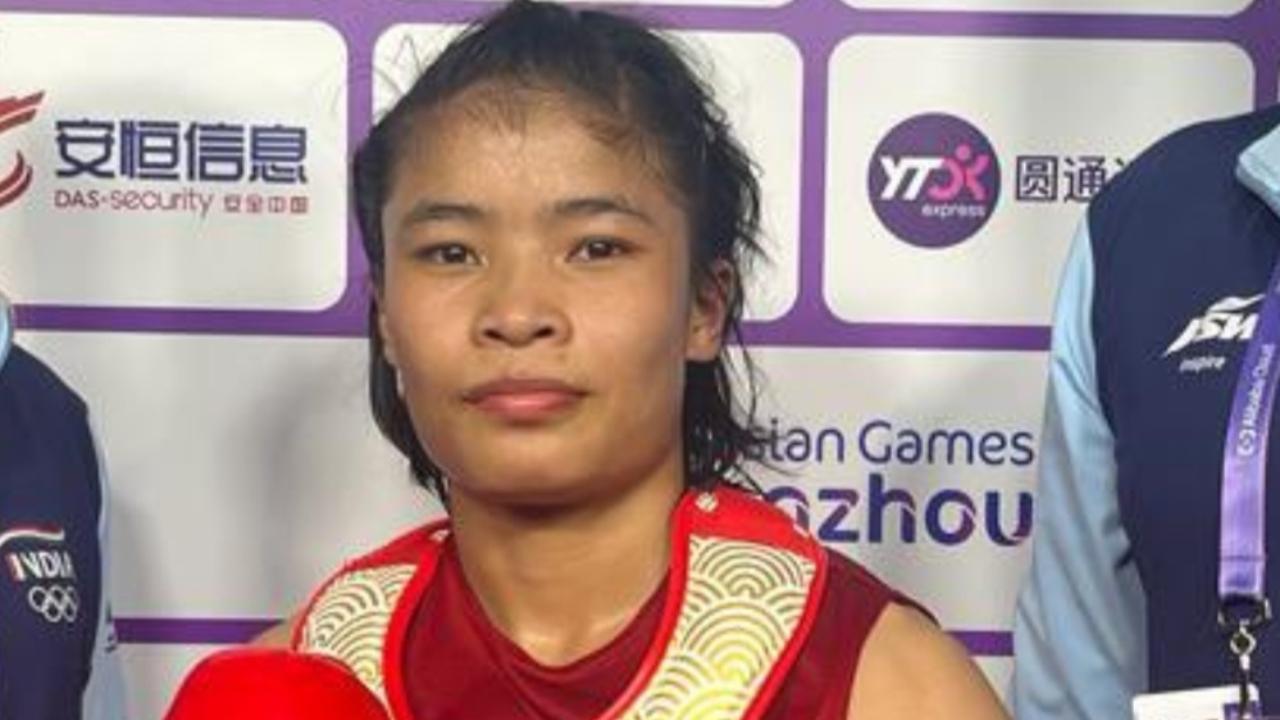 Roshibina Devi
Listen to this article
'This medal is for Manipur'
x
Wushu star Roshibina Devi dedicated her Asian Games silver to Manipur
Roshibina lost to China's Wu Xiaowei 0-2 in the women's 60kg sanda final
Roshibina hails from the Meitei community in Bishnupur district's Kwashiphai village
Naorem Roshibina Devi may have finished with a silver medal at the Asian Games here but she sure has a heart of gold.
The wushu star, who upgraded the bronze medal she won at the 2018 Jakarta Asian Games, did not hesitate for a moment before dedicating her silver medal to her home state of Manipur which has been suffering through ethnic violence since May this year.

ADVERTISEMENT
"I want to dedicate this medal to Manipur. There is a lot of infighting going on there and I'm unable to go there and help. I want to dedicate this medal to those who have been protecting and fighting for us," said Roshibina, who lost to China's Wu Xiaowei 0-2 in the women's 60kg sanda final.

Roshibina hails from the Meitei community in Bishnupur district's Kwashiphai village which is very close to Churchandpur that is dominated by the Kuki community. Ethnic tensions between the Kukis and the Meiteis in the north eastern state have left hundreds dead.

Also Read: Nation comes first for Manipur's wushu star
Roshibina added that the tense situation has reached her doorstep. "It [ethnic violence] hasn't reached my village yet, but there is a lot of fighting happening in Churchandpur district which is close to my village. I don't know what will happen to us. We are all very afraid. I hope and pray things get back to normal," added
Roshibina, who fears for the safety of her parents back home. "My parents do not let me come home. I live in a hostel in Imphal. They think it's better and safer for me to be in the hostel. My sister and brother are also living in their hostel where they are studying. I met my dad in June during a break when he came to meet me in Imphal. My coaches have taken my phone away as they don't want me to talk to my parents everyday as that will disturb me. I speak to them only on Sundays," she said.

Despite the tension back home, it's amazing how this warrior of an athlete is still focused on performing better for the country. "Next time, I will do better and bring gold for the country. My country has supported me a lot and their blessings have helped me get this far. My coaches also have worked very hard. I owe it to my nation," she concluded.
"Exciting news! Mid-day is now on WhatsApp Channels

Subscribe today by clicking the link and stay updated with the latest news!"
Click here!