Emperor Roderic, who will race in Dr Cyrus Poonawalla's silks, will be ridden by Suraj Narredu, and PS Chouhan will ride King's Ransom, who will sport Vijay Shirke's colours. Fortunate Son and Dangerous are the two who can show dramatic improvement over their last run, and attempt to go close to whosoever wins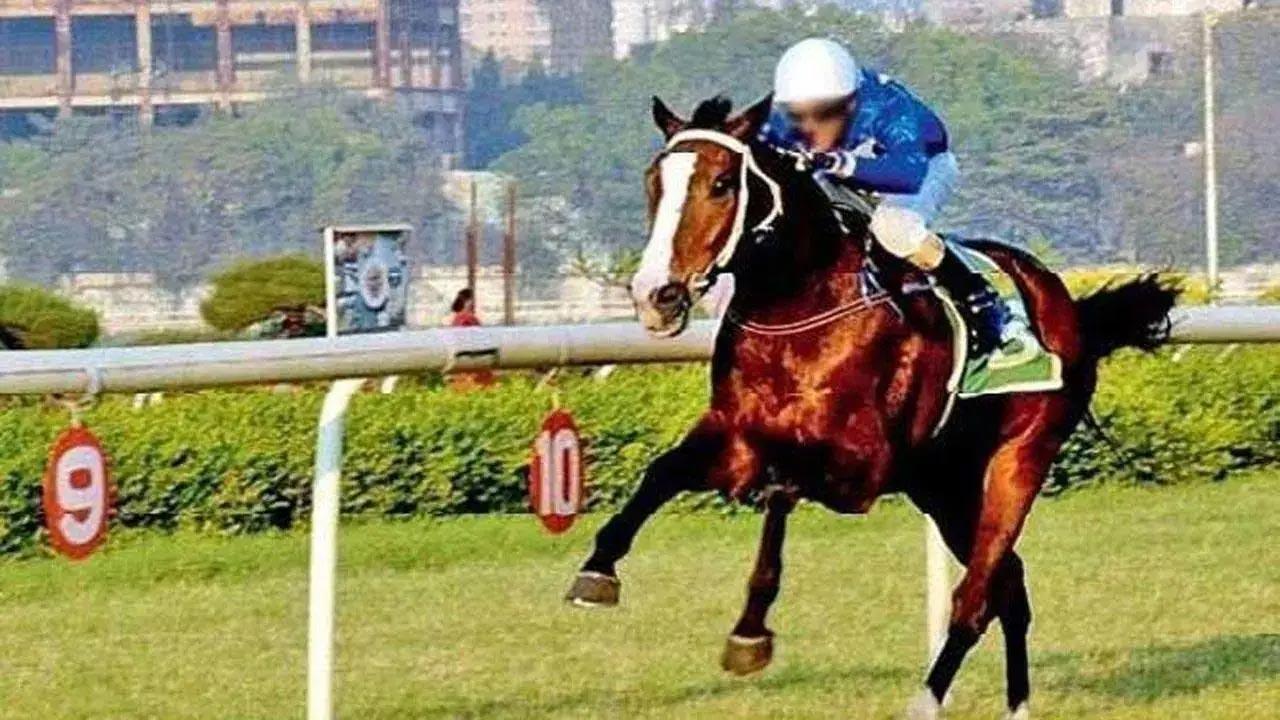 Representational image. Pic/iStock
There are eight three-year-olds in the fray for the Gr 1, Betway Pune Derby, the feature event of Sunday's eight-race card. Two of them--colt Emperor Roderic and filly King's Ransom--hail from the yard of champion trainer Pesi Shroff. Any of the other six who wish to win the coveted race will have to beat the Shroff duo over the ten-furlong trip.
Also Read: Queens Pride is best bet
Emperor Roderic, who will race in Dr Cyrus Poonawalla's silks, will be ridden by Suraj Narredu, and PS Chouhan will ride King's Ransom, who will sport Vijay Shirke's colours. Fortunate Son and Dangerous are the two who can show dramatic improvement over their last run, and attempt to go close to whosoever wins.
My choice is Emperor Roderic.
First race at 1.30 pm.
Selections:
FA & KA Irani Cup (For 4y&o, class V; 1400m)
Zacapa 1, Toofan 2, Divine Soul 3.
Jimmy Umrigar Trophy (For 3y, maidens; 1400m)
Prinia 1, Claudius 2, Tureci 2.
Pune Police Commissioner's Trophy - Div II (Class IV; 1200m)
My Princess 1, Mirae 2, Mighty Thunder 3.
Pune Police Commissioner's Trophy - Div I (Class IV; 1200m)
Agostini Carracci 1, Divine Thoughts 2, Narakamicie 3.
Noshir & Dolly Dhunjibhoy Sprint Million (Gr 3) (For 4y&o; 1200m)
Enigma 1, Iron Age 2, Market King 3.
Betway Pune Derby (Gr 1) (For 3y; 2000m)
Emperor Roderic 1, King's Ransom 2, Fortunate Son 3.
Vinayak Trophy (For 4y&o, class V; 1000m)
Jet Typhoon 1, Power Of Nyth 2, Turmeric Tower 3.
play.rwitc.com Cup - Div I (For 4y&o, class V; 1400m)
Rue St Honore 1, Tarzan 2, Midas Touch 3.
Recommendations
Best bet: My Princess (3-1)
Upsets: Phenom (2-3) & Indian Crown (8-2)
Today's pools
Super jackpot pool: 3,4,5,6,7,8
Jackpot pool: 4,5,6,7,8
Treble pool: I - 5,6,7; II - 6,7,8
Tanala pool: All races.