The four-time Olympian also felt that the country's table tennis landscape is changing quickly thanks to the UTT.  "It [UTT] is taking table tennis to the masses. The league has a different set of rules, unlike regular tournaments, making it interesting for both players as well as spectators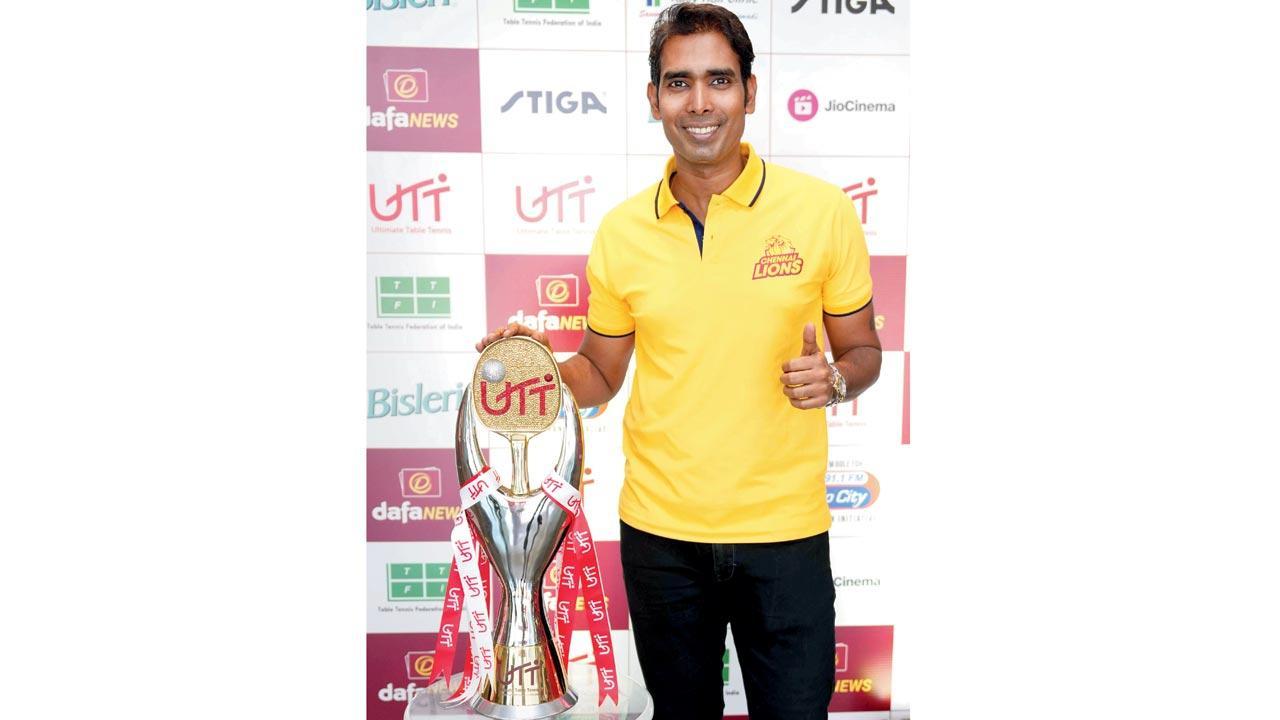 Sharath Kamal at NSCI, Worli, yesterday. Pic/PTI
Indian table tennis legend Sharath Kamal, 40, who has been retained by Ultimate Table Tennis's (UTT) defending champions Chennai Lions for the upcoming edition of the franchise-based event to be played in July at Pune's Balewadi Sports Complex, believes the league has given the country's paddlers the confidence to take on the world's top players abroad.
India's paddlers won a historic bronze medal at the 2018 Jakarta Asian Games and with Hangzou hosting the next edition this September, the UTT is perfectly timed.
ADVERTISEMENT
Players gaining confidence
"Since UTT started in 2017, we've had some good, competitive matches. The kind of confidence the Indian players have built on from UTT has shown on the international front. Once we beat these [international] players at home, we feel confident of beating them internationally too. Such confidence was rare before 2016. I was one of the few players who could challenge the top foreign players then, but since UTT has come, we have better options [players] and opportunities. To train and play against these better players is helping Indian table tennis," World No. 51 Kamal, told mid-day on the sidelines of the UTT player draft at the NSCI, Worli, on Friday.
The four-time Olympian also felt that the country's table tennis landscape is changing quickly thanks to the UTT.  "It [UTT] is taking table tennis to the masses. The league has a different set of rules, unlike regular tournaments, making it interesting for both players as well as spectators. 
India being noticed 
"Besides, the UTT's presentation and packaging has also made the world sit up and take notice of Indian table tennis," added Kamal.
Also Read: Asian Games 'immediate target' but Paris 2024 remain Sharath Kamal's 'main goal'