An IIT-B professor is on a mission to teach the right breastfeeding techniques that can tackle malnutrition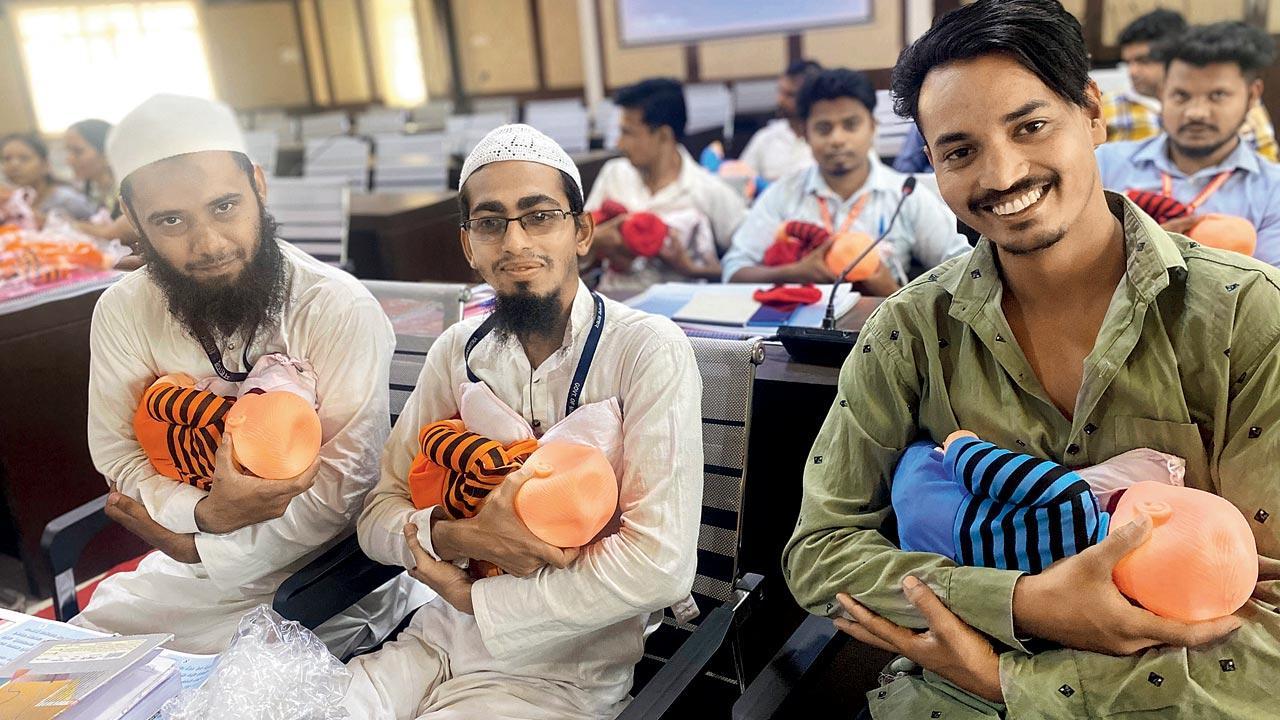 She tutored healthcare workers on the 45 counselling points of breastfeeding through her 91 Spoken HealthTutorials which she has developed after being a part of IIT-B in 2017
For 15 years, Dr Rupal Dalal has been raising awareness on how the correct technique for breastfeeding can battle malnutrition. The associate professor at IIT Bombay's (IIT-B) Centre for Technology Alternatives for Rural Areas (CTARA) trained as a paediatric, and then went to the US to pursue a Master's degree. When she returned in 2006, she noticed that many of the babies she treated in hospitals were malnourished. 
This was also the case with the children she met in the slums that she worked in.
ADVERTISEMENT
Dr Rupal Dalal coaches pregnant women and healthcare workers in Nandurbar on the right way to breastfeed and tackle malnutrition
It came down to nurturing them well in the formative days. As per the report Childhood Malnutrition in India by Abhishek Singh, nearly half of all under-five child mortality can be attributed to undernourishment. "Poor nutrition in the first 100 days of a child's life can also lead to stunted growth, which is associated with impaired cognitive ability and reduced school and work performance," the report published in March 2020 said. In 2021, former state Women and Child Development Minister Yashomati Thakur said that over 4,000 children suffered from acute malnutrition in Mumbai.
Dalal noticed that, "while working in urban slums, it was difficult to help older stunted malnourished children gain weight and height. Stunted children had shorter bones so such children always stayed underweight despite recommending nutritious diet. Their stunting was irreversible. We shifted our focus to lactating women and young babies under the age of two." With a steep learning curve, Dalal developed techniques and methods to hold the baby to ensure better breastfeeding. Her method also focuses on the first 1,000 days.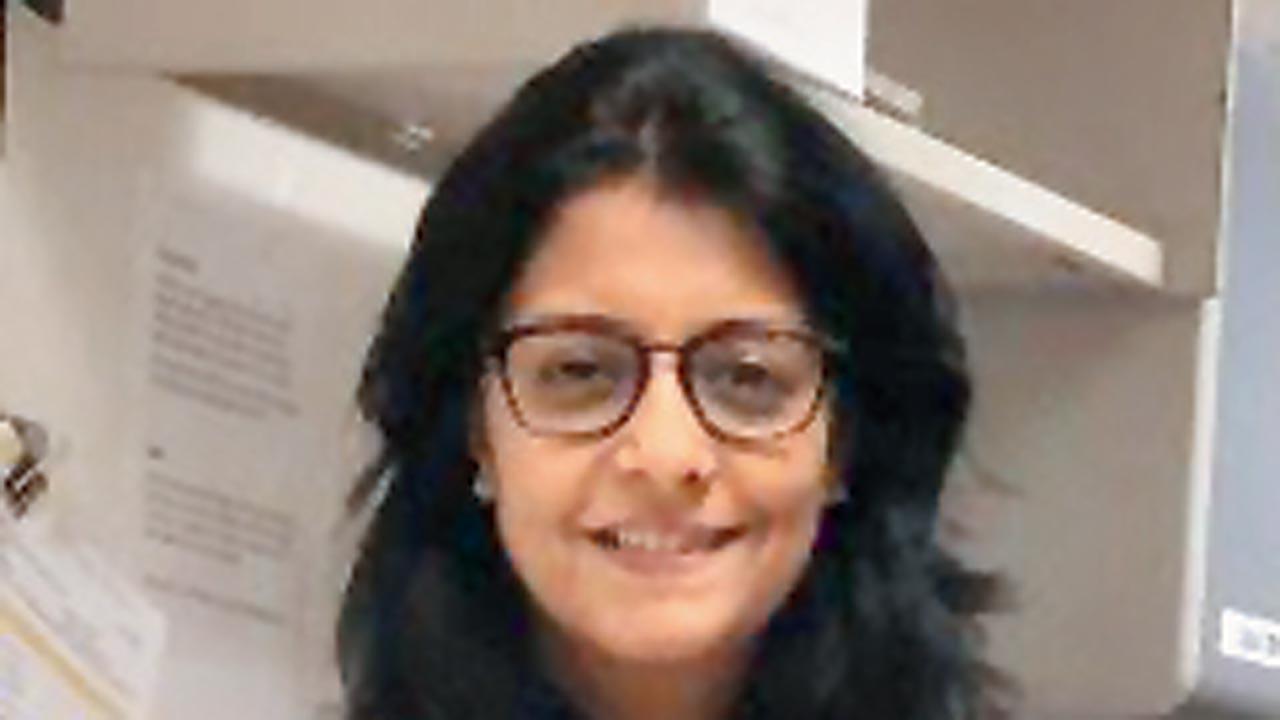 Dr Rupal Dalal
In 2017, she was approached by IIT-B to be a part of their Health Spoken Tutorial and together, they developed 91 tutorials and hope to cross 100 soon. To ensure seepage at grassroot level, these come in 15 languages such as Hindi, Marathi, Bengali, Odia, Tamil, Telugu, Malayalam, Sindhi, and also in tribal languages and dialects. "We trained healthcare workers on 45 counselling points of breastfeeding skills in many districts of India including those in Gujarat and Uttar Pradesh, says the Mumbai resident. They reached out to new mothers, and guided them.
The solution is the cross-cradle hold technique, in which the woman holds the baby with the hand opposite to the side she is breastfeeding from. This gives her full control over the baby's neck, and she can bring him or her close to the breast by helping extend it. Also, unlike the traditional style, the lower areola should go in the infant's mouth for better grip. 
Edited excerpts from the interview. 
Why  is malnutrition still a problem in India?
According to WHO's (World Health Organisation) growth chart, a male child should gain 200 grams per week and a female child should gain around 100 grams in the first week. After that, average weight is around 300 grams per week for next few weeks. A child, regardless of sex, should gain approximately 1 to 1.2 kg in a month. However, in India, healthcare workers are taught that babies should gain around 500 grams in a month; this gap is the problem. The average weight of a newborn in India is 2.7 kg—as per WHO, it should be 3.2 kg for a girl and 3.3 kg for a boy.
Furthermore, babies should double their weight in three months, as per the international health body. But in India, with a lower target of 500 grams per month results in 4 to 4.5 kg (from 2.7 kg) at three months as opposed to over 6 kg as stipulated by WHO.  The target weight gain is erroneous, and healthcare workers need techniques to increase it. But after our training session in Nandurbar district, in March, we noticed that children are gaining 30-40 grams a day which was previously only 12-15 grams per day.
 
Why the stark difference in average weights?
It comes down to faulty techniques of breastfeeding, and misinformation about nutrition. Mothers and healthcare workers are not taught about protein at all; they keep talking about fruits, vegetables, paneer, milk, pulses, and seeds. There are many food taboos, and children suffer due to it. Mothers require a lot of protein through sprouts, eggs, and non-vegetarian sources, including red meat. So instead of generic advice, healthcare workers and nurses should be able to educate a pregnant woman about the amount of protein needed and how to calculate its consumption. We also share recipes of foods for children right from  six months.
How are babies from urban areas, born to well-off families, malnourished?
Due to lack of awareness—around 23 per cent of children in the highest wealth quintile are malnourished. There are different kinds of malnourishment—under-nutrition and overweight. Within under-nutrition, Type 1 is Functional Nutrition Deficiency which means inadequate iron, calcium, and other minerals; Type 2 is deficiency in growth nutrients, including protein, good fats, magnesium, potassium, zinc and sulphur, which are crucial for weight, height and muscle gain.
Educated mothers don't understand the importance of breastfeeding; they think formula milk is good. Formula fed babies tend to be overweight as it is high in sugar and oils. It makes the infant more prone to infections, allergies, blood pressure, diabetes, etc. These women are aware of protein consumption, but because they eat junk food, the newborn weighs only 2.5-2.7 kg.
 
Has anything changed over the years? What needs to be done?
Nothing has changed. Everyone blames poverty, but the fault lies in the lack of awareness. The Indian Academy of Pediatrics should teach pregnant women about the benefits of breastfeeding and the correct technique, as well as about protein intake. Government bodies such as the Integrated Child Development Service (ICDS) and the National Health System also have a big role to play. The education department should absorb these in their curriculum as we have a high rate of teenage pregnancy. This is a life skill.